Discussion Starter
•
#1
•
Hi, all.
I have two rolling basket cases that I am planning to use to make one rider. I have to pick between the two frames. The first is a mid-60s Bonnie with a hardtail welded on. I am leaning toward using that frame, unless I learn that this other frame is something special. The friend that I bought these bikes from thinks this was a Harley frame. I'm a total newbie, so I have no idea. Can anyone tell?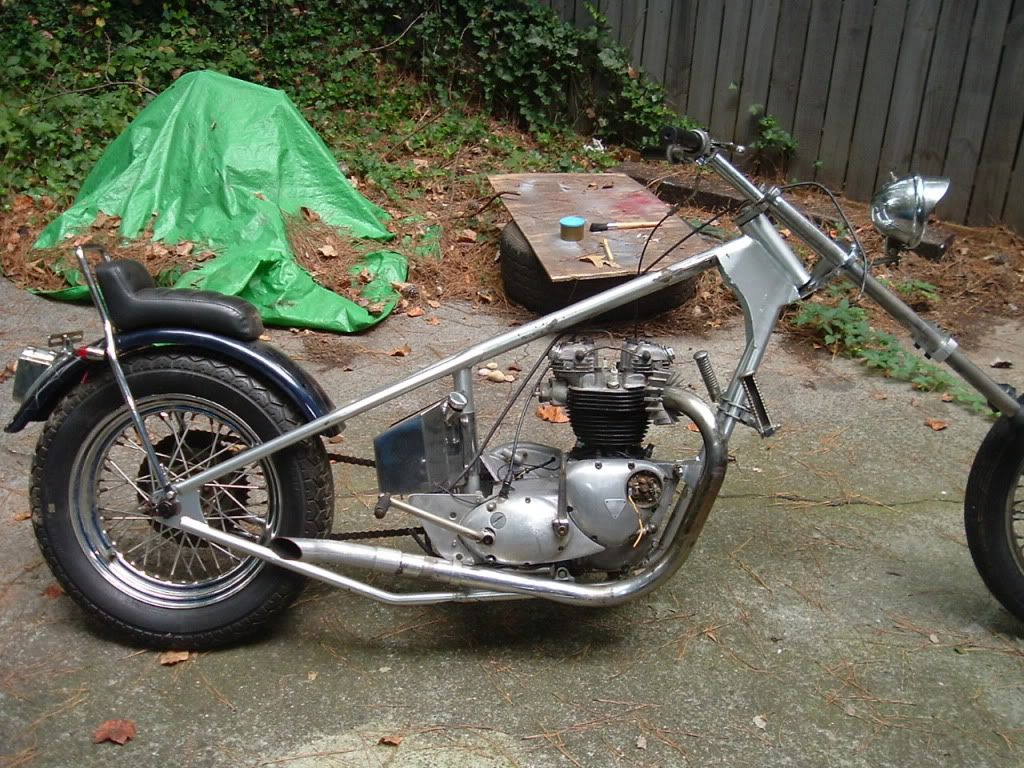 The most distinct thing about this frame (to my untrained eye) is the way the top bar comes all the way back to make a Tee into a cross bar.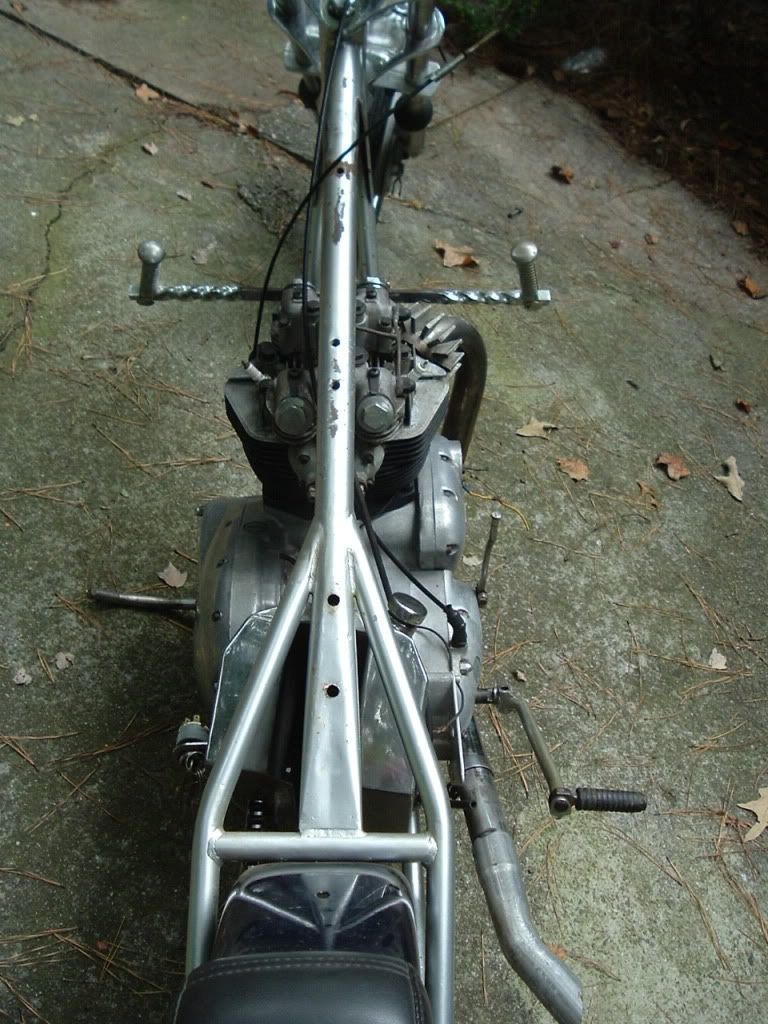 For the most part, the frame looks like it is unaltered from the way it was originally built, except for the motor mount tabs and the neck. I think the gusset used to have roughly the shape of the red line, until someone cut it out to fit a gas tank.
So... any ideas what this frame is?
Thanks --
-- Jim