Discussion Starter
·
#1
·
Hiya,
I just went for the annual Rescue Helicopter Charity ride in AUckland. It's organised by the Ulysses Club every year. Unfortunately this year's looks like it may be the last - due to bureaucracy, political correctness and a generally prevailing anti-motorcycle tone (... you know the the old oh-dear-here-come-a-bunch-of-smelly-hairy-drunk-stoned-gangsters-help-help).
I'd say there were well over a thousand bikes today. The motorway and Queen Street (auckland's main street) were closed to other traffic while we cruised through. Cruising down the motorway with NO cars and all those other bikes felt so unbelievably good - I was grinning from ear to ear the whole way. And anytime Queen Street is shut has got to be special.
There was every imaginable brand of motorcycle, a bunch of trikes, scooters and maxi-scooters (those maxi's really can hustle along).
Here are some pics. And there's a writeup on
>>my blog<<
too with more pics.
Cheers all - ride safe (and stay warm to all you fellas way up in the Northern Hemisphere).
Zaq in NZ
The Bonnie Black is mine.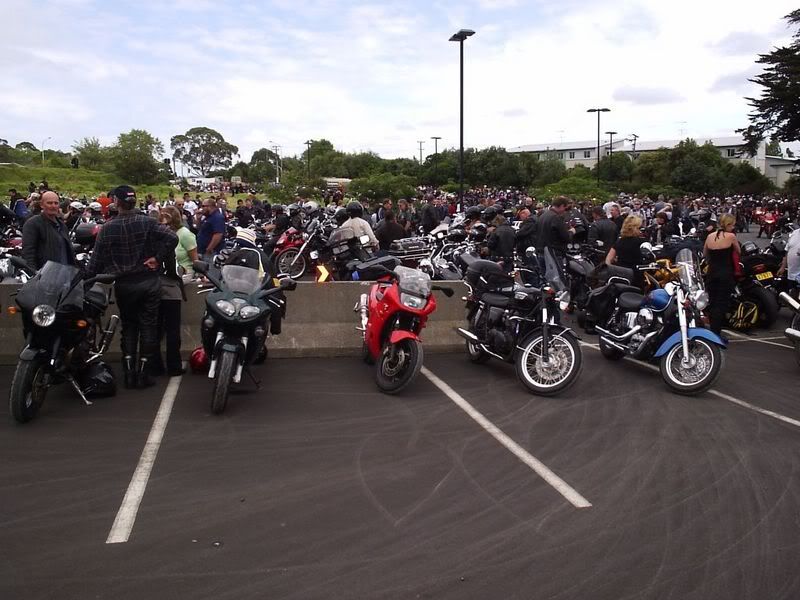 The cruiser crowd coming in.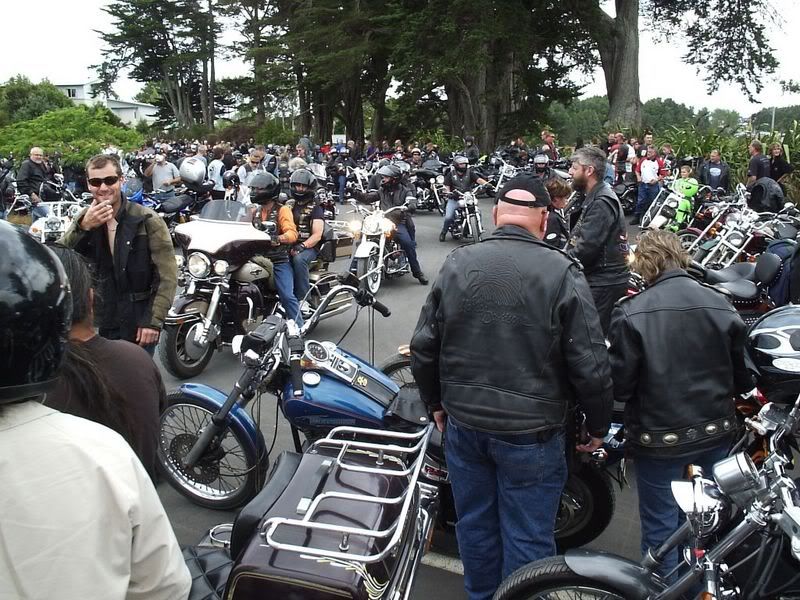 Interesting windscreen on this bonnie.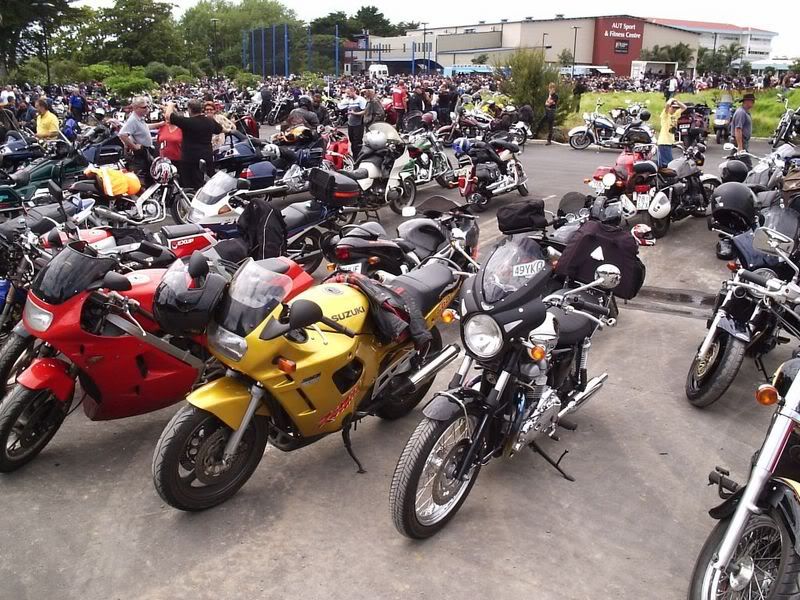 I had to go over a footpath and grassy rec. area to get out - too many motorcycles to navigate through!