Anyone have a line on a rear wheel and brake hub? i bought a '69 bonnie that someone choppered out. it looks like crap and has a harley rear wheel and hub. so it has this disgusting pulley system to make it brake on the left side.
here's a pic of me on it last week. i spent all weekend tearing it apart. all that's left is the frame and engine.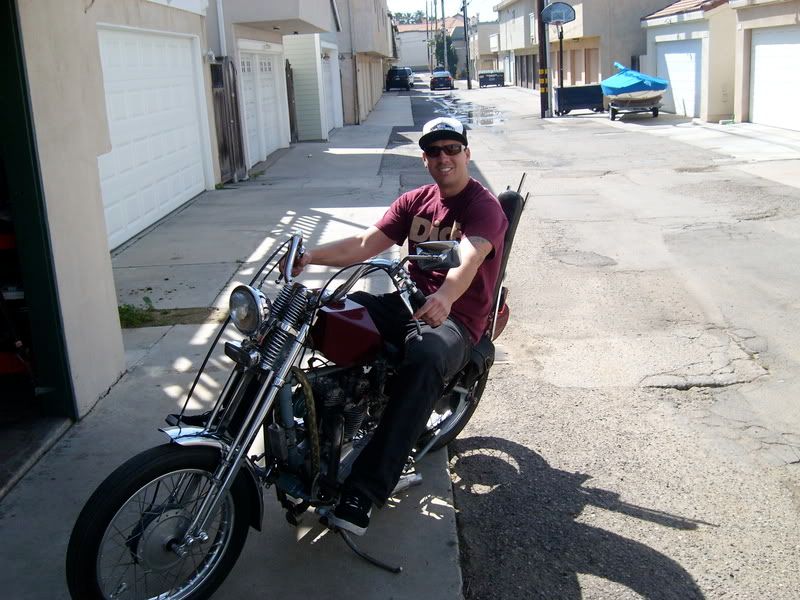 a cigarette lighter?! jesus...