Hi all,
Does anyone have feedback or opinions on
THESE?
The two missing gauges I feel should really be on the bike are Oil Pressure and Voltage. The latter because my Boyer is sensitive to voltage dropping to 12v (had issues in the past, running H4 60w main beam etc and finding the 21w brake light would kill the spark) and the former because I would like to keep an eye on pressure and doubt I would notice the oil warning light if I lost pressure, for whatever reason.
I have a T140E, with the same clock/warning light housing arrangement as a Trident T160, like this: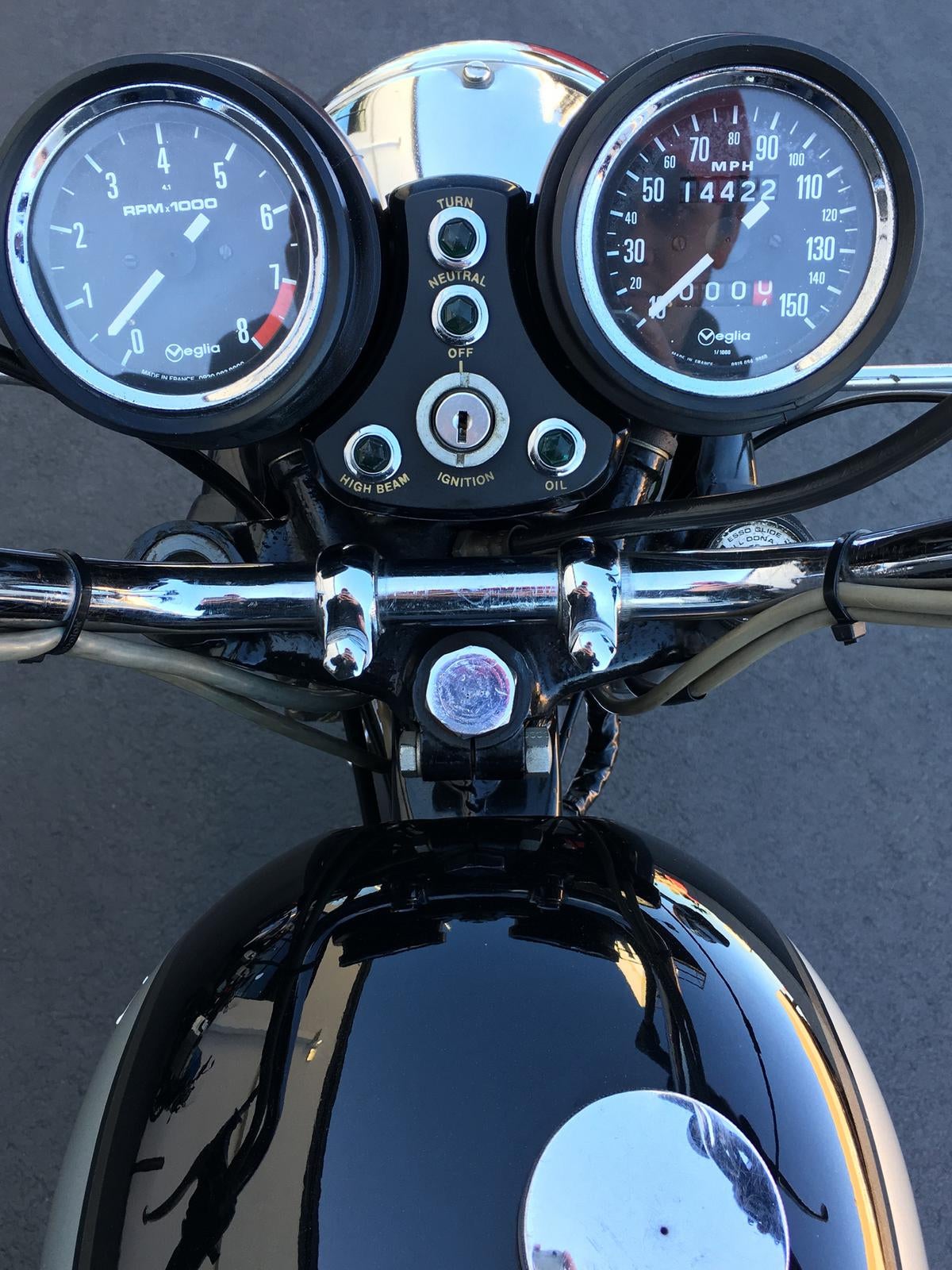 So I figure that if I get one of these
and add the warning light, I would have both bases covered.
Although I might use a Smiths or Veglia period gauge to match the original clocks instead.
Would be really useful to hear any experience of using these types of warning bulbs though.
The manufacturers state the following:
As my Boyer Mk2 ignition starts to fail at 12v or below, this would be a good early warning but I wonder if these figures are a little low for our old bikes.
Here are my measurements with headlight Off/On:
1000rpm 12.2/11.9
2000rpm 13.6/12.1
3000rpm 14.2/12.2
4000rpm 14.3/12.3
Battery sits at around 12.6v with the engine and all electrics off.
If I have the engine running with the headlight on and the battery is sitting at around 12.1 - 12.3v then I will be getting red and amber warnings. As long as it stays steady at that voltage, I should be OK. I guess I should be looking out for red fast flashing state <12.05v as this is where my Boyer will start playing up..
Cheers,
Ian