Discussion Starter
·
#1
·
Just taken the timing cover off, to check the timing marks.
In Haynes and my workshop manual, the marks are:
Inlet and exhaust pinions one dot, lying in a valley.
Camshaft pinion dot under tooth.
Intermediate pinion one dot under tooth (exhaust), one short and one long dash on adjacent teeth (inlet), two dashes straddling a valley (camshaft).
But not on this T120V.
Both inlet and exhaust pinions have two dots spaced apart, marked A and B.
Intermediate pinion has one dot, two dots and a dot and a dash.
Camshaft pinion...no mark at all. Simlar to this: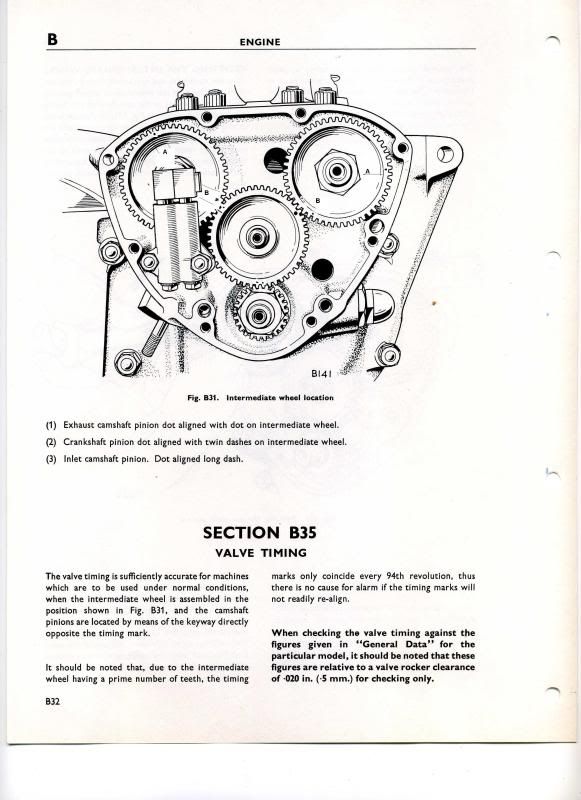 Mmm, nice I thought...no way can I check this, doesn`t line up anywhere really!
But then I read the section B35 middle paragraph, above.
As I`m not inclined to rotate the engine 94 times, how do I check the timing?
Anyway, with no camshaft mark, I`d have to rely on finding the keyway, which is in what position?