Discussion Starter
•
#1
•
Hi,
I had my rear shock off today, so thought I'd do a quick "how to" to help others. It was a pain in the @ss, getting the lower mount spacer out (which is probably why you're reading this, lol !!), so that's what I've concentrated on. Here we go !! :
Support the bike on the centre stand, and remove the rear wheel for better access.
Remove the lower bush bolt:
Now this is the tricky bit !!

The lower bush spacer wouldn't budge on my bike, as it's never been off in 8 years. From what I've read, they're a pain in the @ss to get off anyway. They are just such a tight fit. Sooooo.............you can either make a drift and smack it out with a FBH (feckin' big hammer), or you can use some restraint and make a puller.
Now, I love FBH's, but I decided to make a puller. This is what I came up with. I got an old socket (about 8-9mm) and drilled it out wide enough for the bolt to go through (left side illustration) This is what will be pressing against the spacer. I got another old socket (right side illustration), a fair bit bigger this time so that the spacer could pull into it, and I drilled that out to so the bolt would go through. The nut on the right side end is the puller: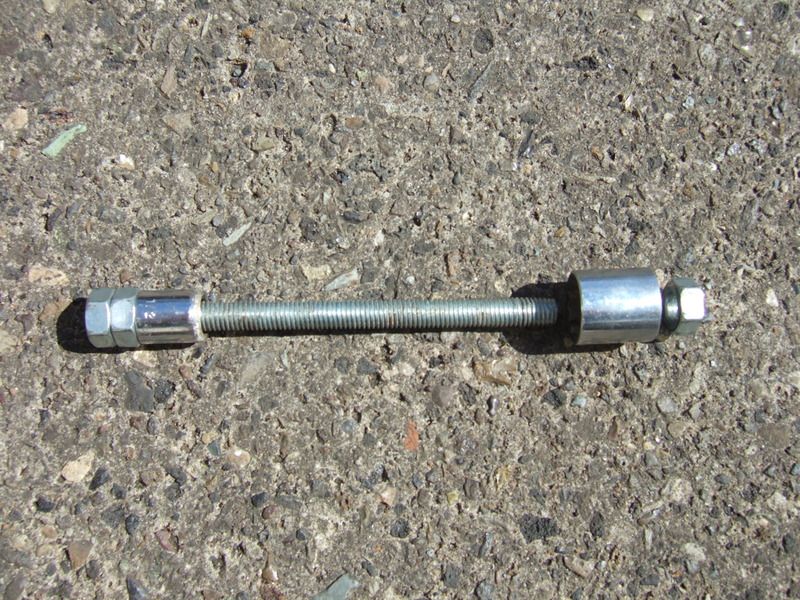 I put the puller through the spacer and turned. I had to put some force into the turn, and I didn't think the spacer was moving :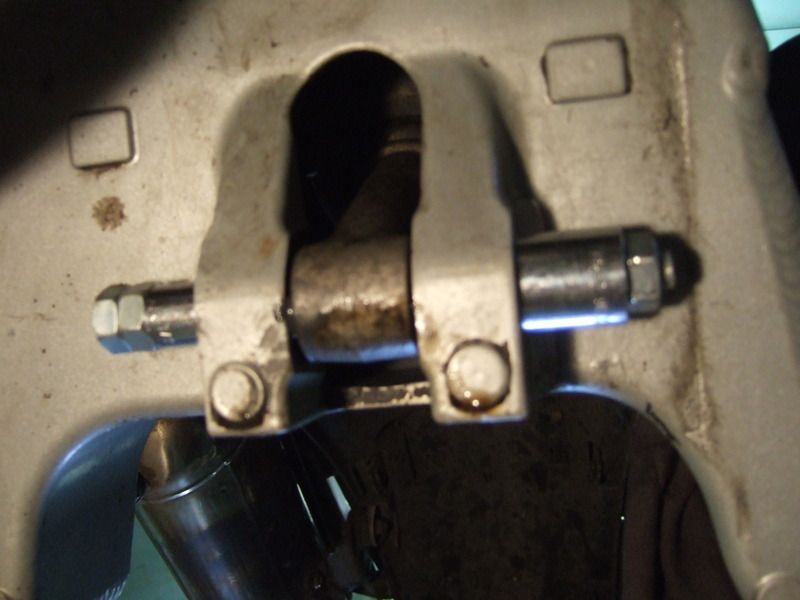 Then there was an almighty clunk, and I hit myself in the face with my hand as the spanner slipped !!

I thought I'd broken something so took the puller off. The clunk was the spacer moving. It didn't want to move !! :
I put the puller back on, and tightened away. Every time there was a clunk, I knew the spacer had moved a bit. And no, I didn't hit myself in the face any more (you learn your lessons in life, lol) :