Discussion Starter
•
#1
•
Well I'm sick, the bug got me, the reflectorectomy was my gateway drug, which lead to some new bars, new seat, tach kit and D9 lay-flat bracket, now I'm twitching after hitting the harder stuff - I just added the Performance Kit from Triumph Performance USA. I'm already jonesin for what's next. If only I had some scrape metal to sell for a few more bucks - lol.
I got the Dominator Sport pipes, Airbox Removal Kit and AI Elimination kit. After talking with Carlos, we determined that I should rejet with 140 mains and 42 pilots, these came with the kit as well. And since I knew I would be working on the carbs, I got the carb screw replacements as well.
Not being a mechanic I was a bit hesitant to rip into, but I am capable of turning a wrench and reading a manual. So with a bit of confidence from reading post after post on this site and after referencing all the sections that would be removed/modified in the Triumph reference manual I decided to go for it. I'm sure I took a lot longer than the average guy, but I really wanted to analyze things as they came stock, their removal process and how they go back together. I felt this was an excellent learning experience and I highly recommend to other if you haven't already done so.
Anyhow, since I know this site is all about pics, I decided to take some snaps along the way to share with the crowd. More to come once I get her washed and sunny day for an outdoor shoot.
Starting into the removal process...right side before (stock Airbox and AI still in tact)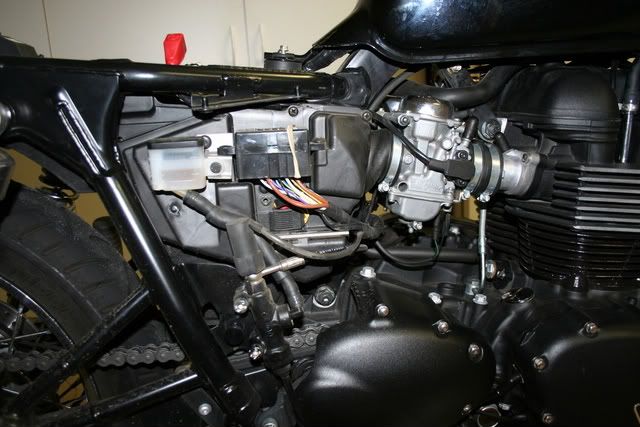 Left side before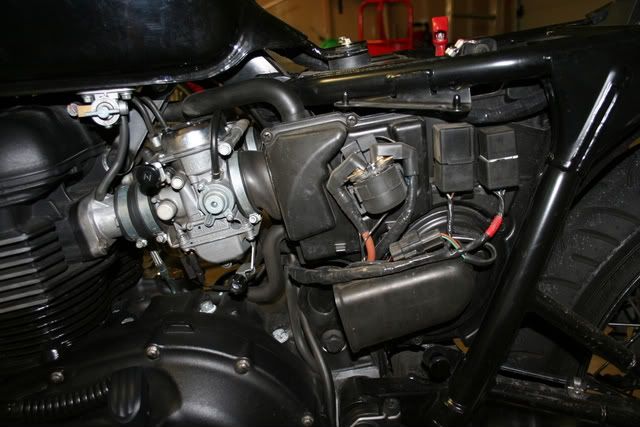 AI removed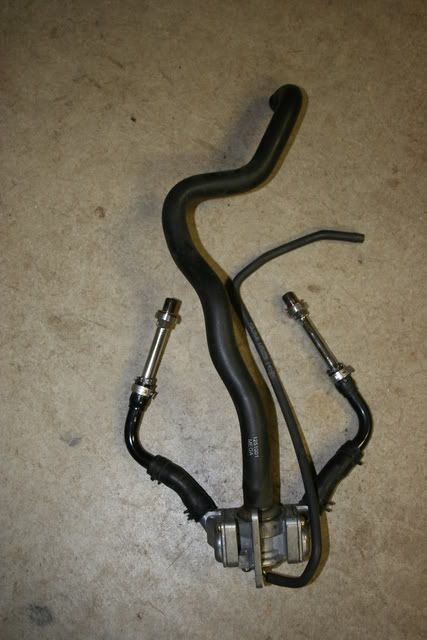 Airbox removed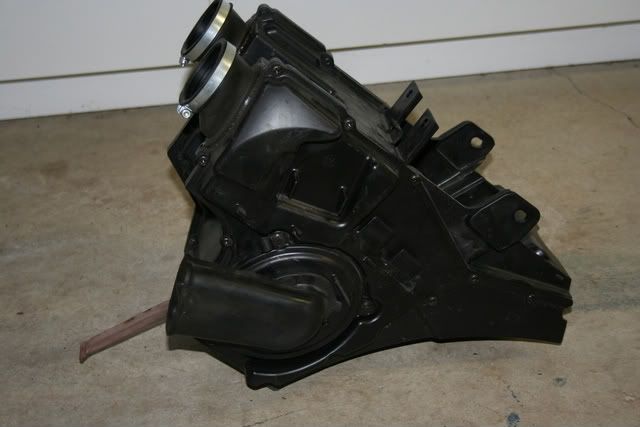 ...