Ever since I lowered my wife's Thruxton the angle when parked has always concerned me. Sometimes it just stood upright just a bit too much for my liking. I decided that I needed to remove a little height from the side stand.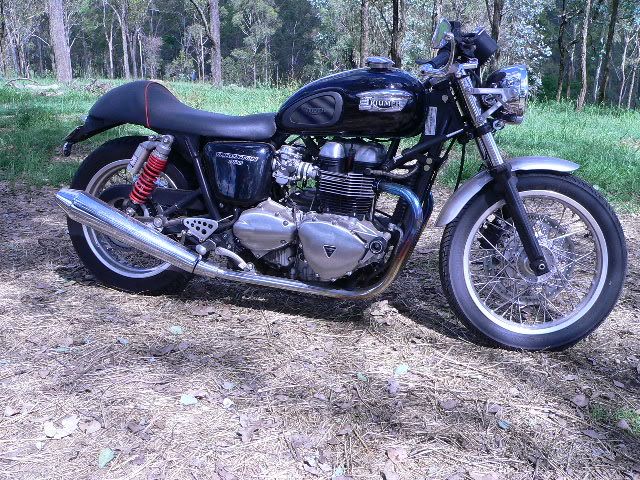 Whilst the bike looks really slammed the only height mod on the suspension is the change from Thruxton shocks to Bonneville shocks and the clip-ons on top of the triple tree.
My wife also wears Sidi boots and the angle of the heel slopes in at an angle (must be a race thing) which made it difficult to get purchase on the little round knob to get the stand down.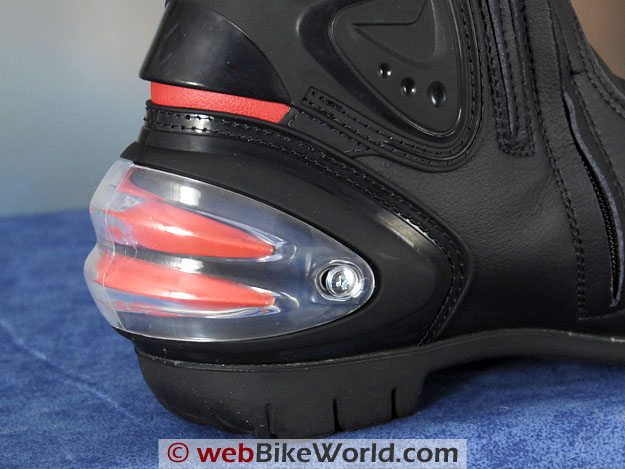 I bought a spare Thruxton stand on Ebay about a year ago (maybe more) and finally got around to getting the stand to a welder to be modified.
I had thought about getting a Bonneville stand but knew that I still needed to get the little knob extended anyway so it didn't really matter in the end.
I was going to do it myself but wasn't sure of the metal combination - the stand is cast and the knob extension is steel. A good man knows his limitations - that, and it would be my fault if it cracked and the bike ended up on the ground
I did the final grinding and linishing and painted the stand again. Overall an easy job with an excellent result.
I got the fabricator to remove 20mm from the lower part of the stand which was perfect. I got him to add 20mm to the knob extension at the main extension part (not near the knob) which extends it enough to get purchase on it but it doesn't get in the way even for my size 12 boot.
The tip (10mm) of the foot plate still catches the side stand bump on the exhaust. If any more was removed it would miss the bump stop.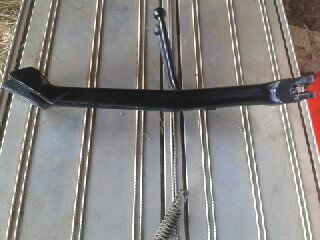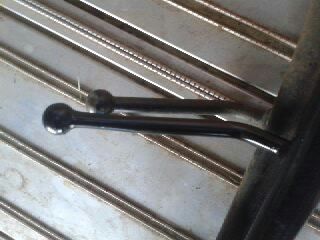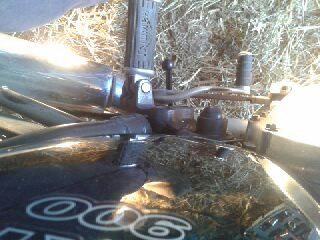 It doesn't look very much but it makes such a difference.
Now I need to get the knob part extended on mine also as it makes it much easier to get the stand down