Discussion Starter
•
#1
•
So after hiring a van and traipsing Northants and Herts looking at lots of franky tattly bikes (Fazers, Bandits, that kind of thing), a couple of weeks ago I purchased a 1998 Triumph Sprint Executive,
Its my first motorbike, and I'm already in love.
I've always wanted a Hinkley bike, theres just something about them, and I'm astonished that this is actually cheaper to insure than a 600 Bandit of similar age! I had disregarded one as a first bike on the basis of being too big and powerful etc, but I'm glad I changed my mind.
Having passed my test on Wednesday I've done a good 100+ miles on it and other than a very slightly weepy engine case she seems in very good order indeed.
Here she is.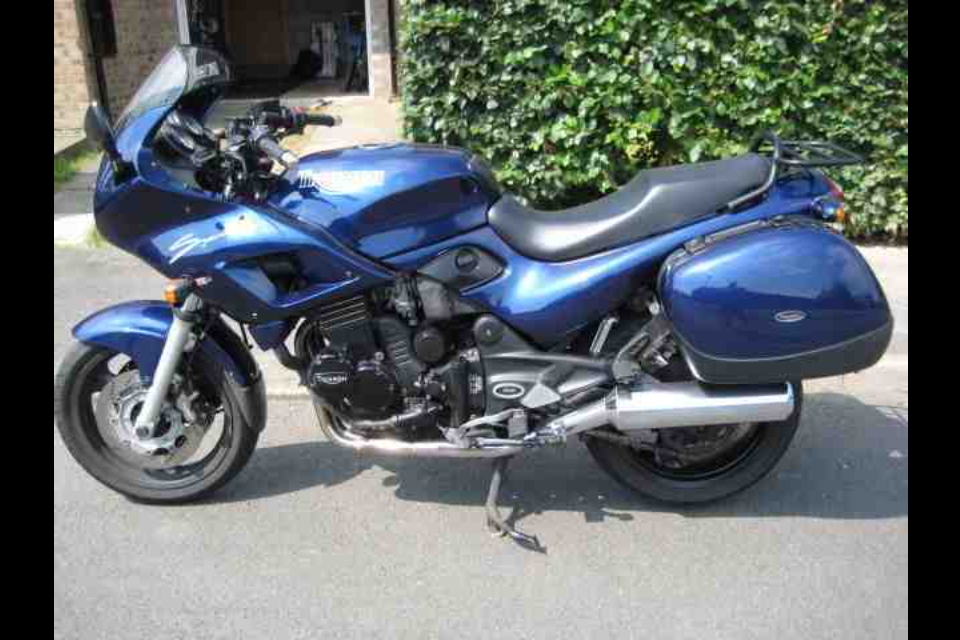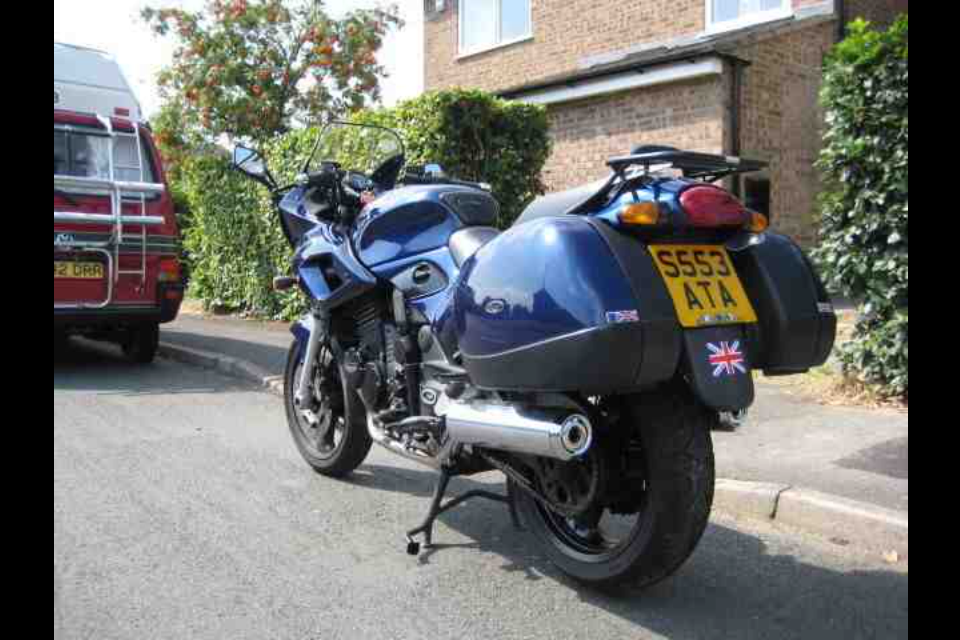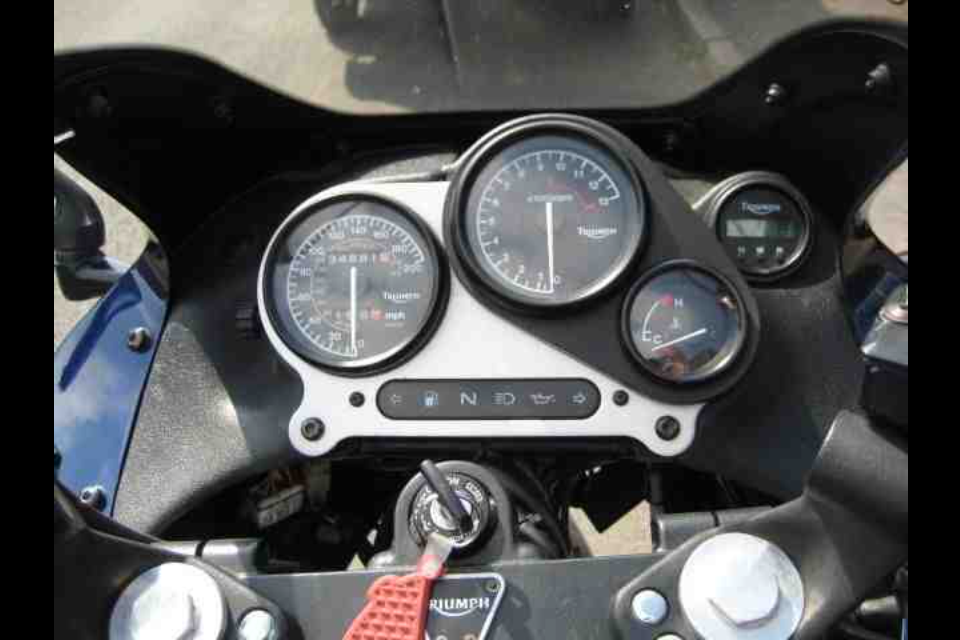 And without the luggage with me looking a bit, well, silly...
I'd gratefully appreciate any hints and tips, in particular I'd like to find an owners manual
I look forward to getting stuck in with the forum, and perhaps meeting some of you at a meet or ride out