Discussion Starter
•
#1
•
So I was just on Triumph's facebook page, and they have a picture of this custom Thunderbird from Sucker Punch Sally's on there that is being shown at the Edmonton Motorcycle Show. I'm not always a fan of the distressed look, and I'm generally not a fan of hardtail customs. But I rather like the looks of this one. What do you think, Thunderbird fans? I'd add gaiters on the forks (and probably skip the distressed paint).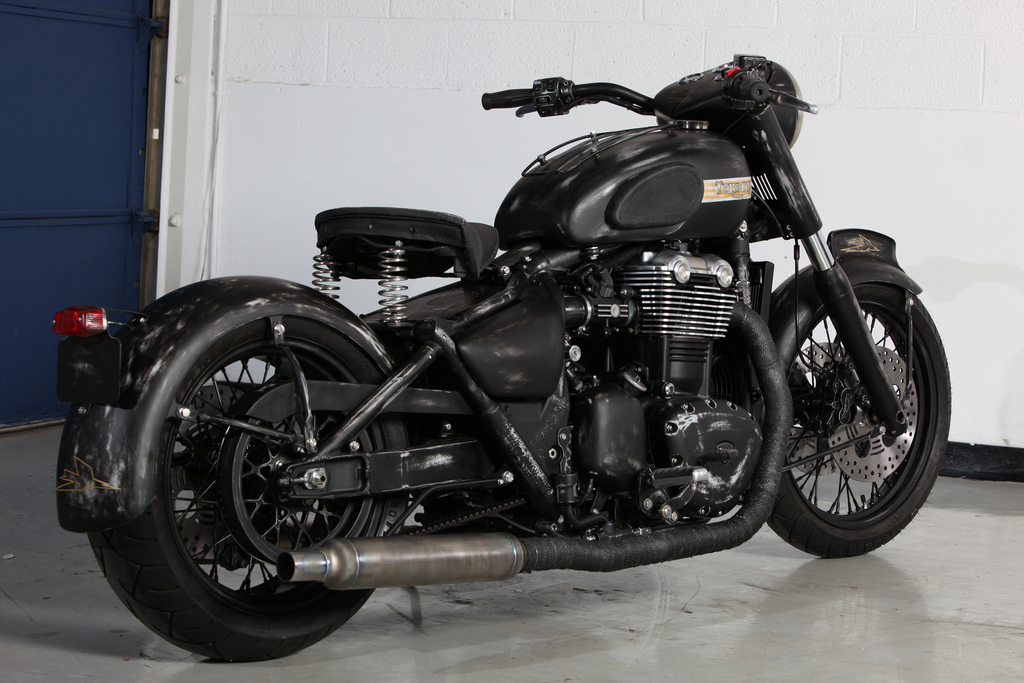 And a little video about the bike being built, just for grins.
http://www.youtube.com/watch?feature=player_embedded&v=OKzrJFn-Zls
You'll have to click the link if you want to see it, because I don't know how to embed video.
Anyway.