I figured it would be good to get an exhaust thread specific to the 765 platform started.
Arrow slip-ons are already available from Triumph and I see that SC Project already has their S1 system up for sale (looks amazing!).
I happened to have a Coffman slip-on sitting in the cabinet from my previous Street Triple 675 so I figured I would see if it fits, and it does without any troubles. Since the exhaust on the 765 routes under the left side of the engine rather than the right on the 675, it doesn't come out as far as it did on the 675.
I don't think it looks terrible but I'm not crazy about it by any means. It doesn't really look like a part of the bike...just hanging out there. This muffler doesn't do a whole lot in the muffling department, it is rather loud and I didn't keep it on my 675 for that reason. But, never the less, it was just sitting there so I figured I might as well do the experiment.
It's definitely WAY louder than stock, but I haven't ridden with it yet; was raining when I installed it. It has a mean growl to it, certainly sounds cool, but I have a feeling it's going to be louder than I want to live with. I have a lot of highway miles to get to work and the drone gets annoying after a while.
Here's a comparison of the sound, stock vs Coffman w/ baffle vs w/out baffle.
And some photos.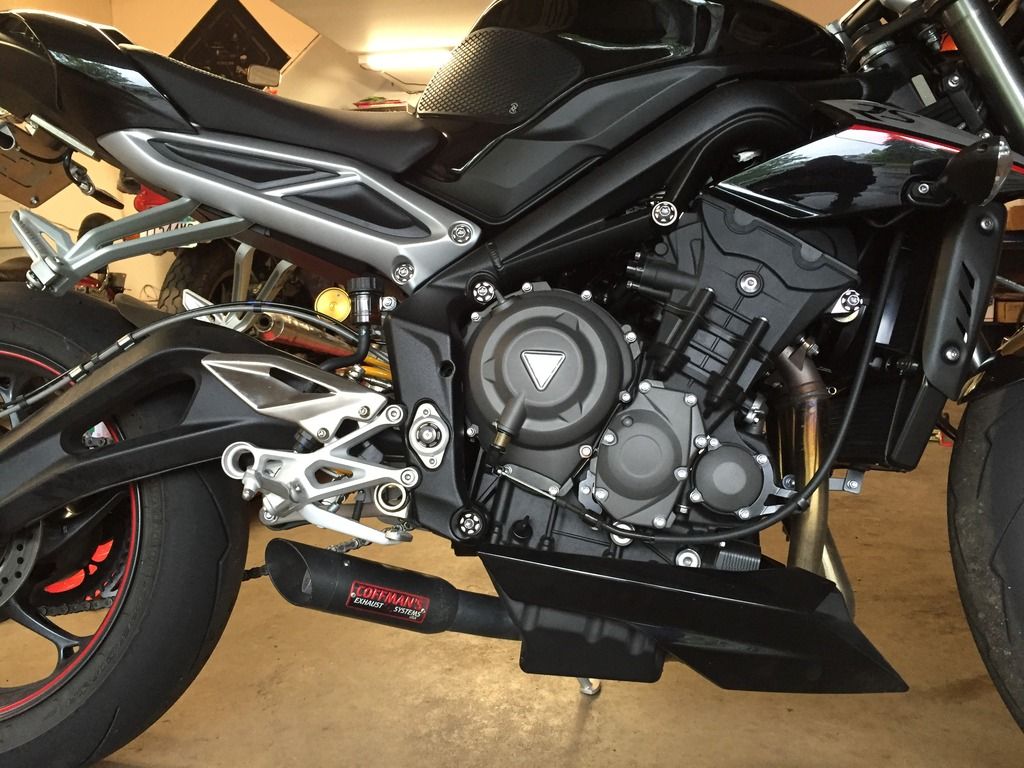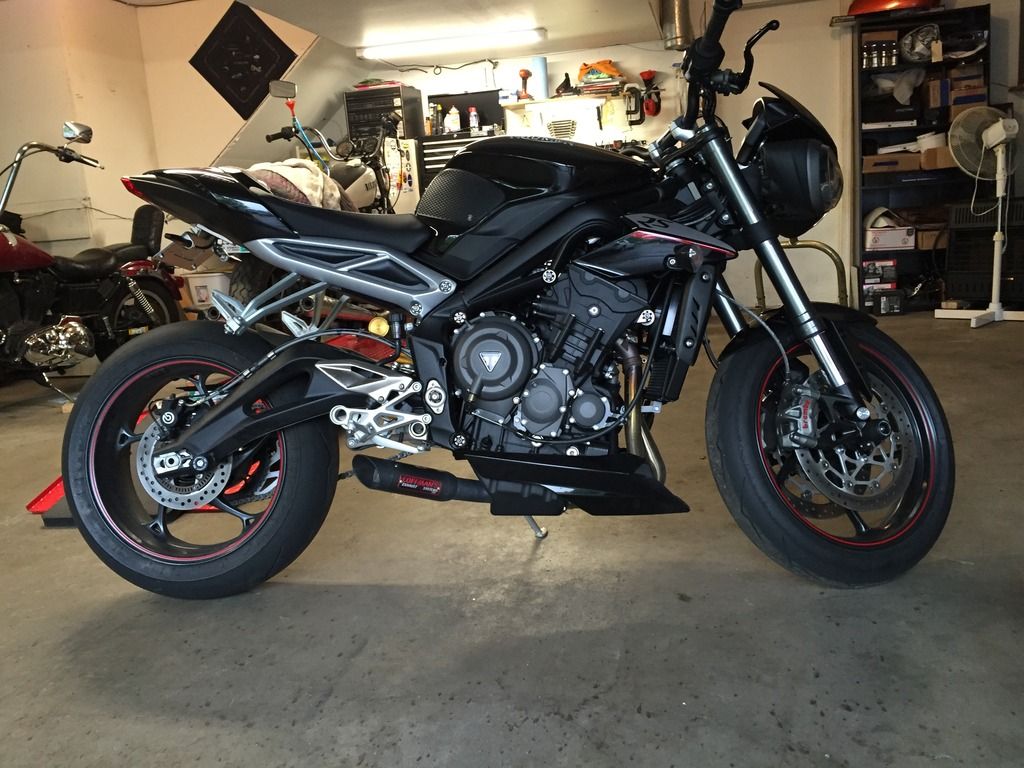 The heat shield does fit just fine with the Coffman muffler, I just didn't have it reinstalled when taking this photo.
The stock muffler is huge. Obvious weight savings...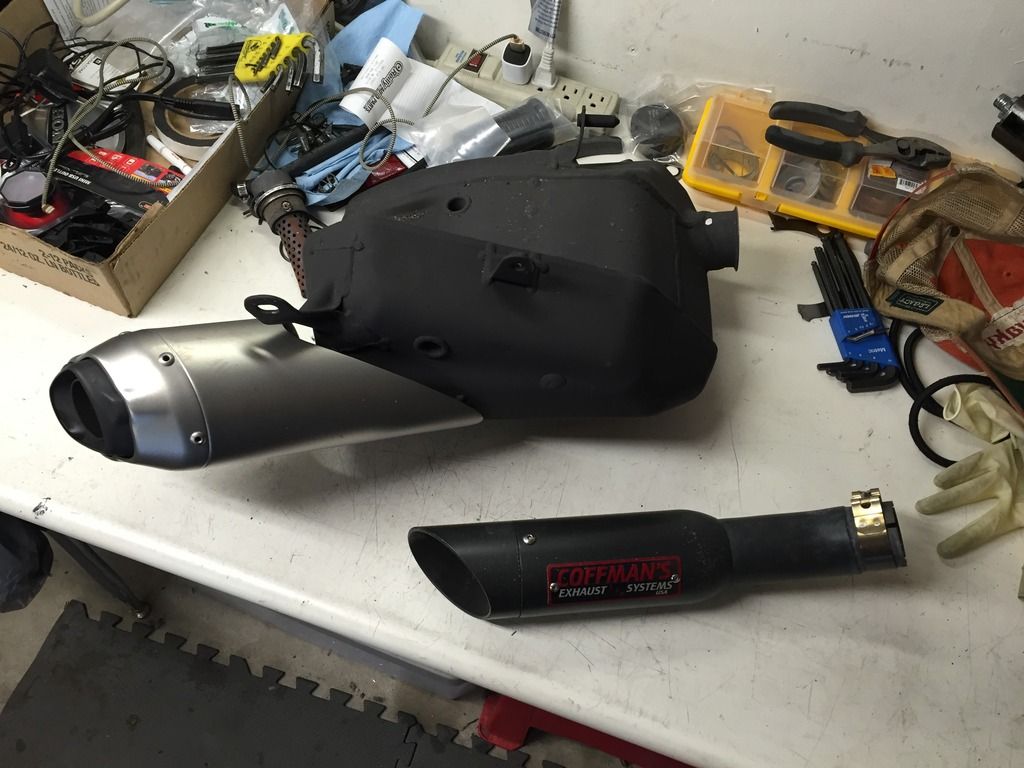 Anyway, we'll see how long it lasts, but I'll ride with it installed for a while and let you know my impressions.