Discussion Starter
·
#1
·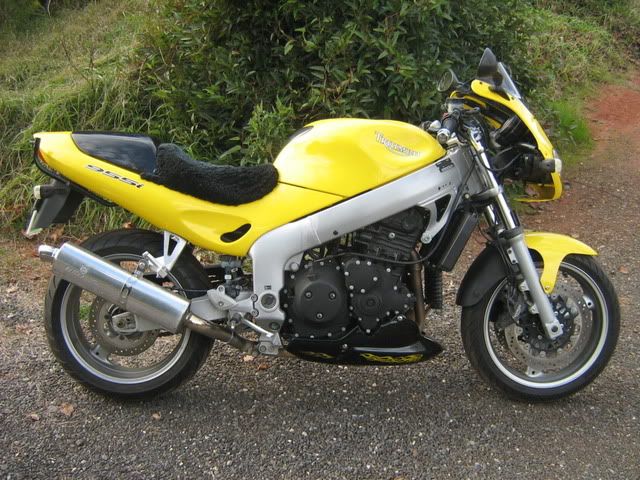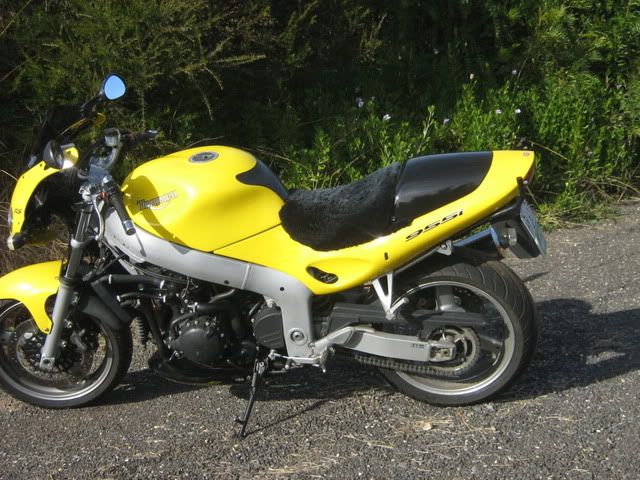 This was posted on
Rats-s Cafe forum
for people to post other places , that the culprits get caught!
Very "In your face" colour scheme.
Distinctive muffler. It's a "REMUS" sports pipe modified to fit the bike. No one else will have that pipe on a Triumph unless they did a refit too.
Bike is exactly as shown in photos (or it was when it left here). They were taken less than a month ago.
Vin# SMTTF651XH2158808
Engine# X159402
Vic Reg HY 637. Not that I reckon it will have that plate on it if you see it.
During the cover of darkness and while we were having a wet and windy night some scummy turd decided to sneak in and steal my bike outta the carport.
Also took 2 of the kids dirt bikes, pushed all 3 out the driveway and rolled em down the hill.
The kids bikes were both out of fuel and they couldn't get them to start so they got dumped on the side of the road.

No such luck with the RS. It had the key left in the ignition and would've started without a problem, so she is gone.
No insurance, cops arn't real interested and might get out later this evening if the local bloke can spare the time.

Have spent the last 6 hours making up posters and dropping them all around the local town and Wodonga which is 20 K away hoping that someone will spot it. Really trying to make it too hard to move and hoping they abandon it somewhere.
More concerned that it could become a liability to them and they dump it in the river or burn it. I'm ****ed if they do