Short Velocity Stacks & Ramair Unifilters LOOSE - 60mm Open Velocity Stacks WIN
I have just returned from experimenting on the dyno.
Filtered: 77.08 bhp, 58.66 ft/lbs torque
Open stacks: 86.34 bhp, 63.51 ft/lbs torque
Shocking result with the filters. We could have messed around with the jets, but there is no way the motor would have got near the power & torque obtained with the open velocity stacks.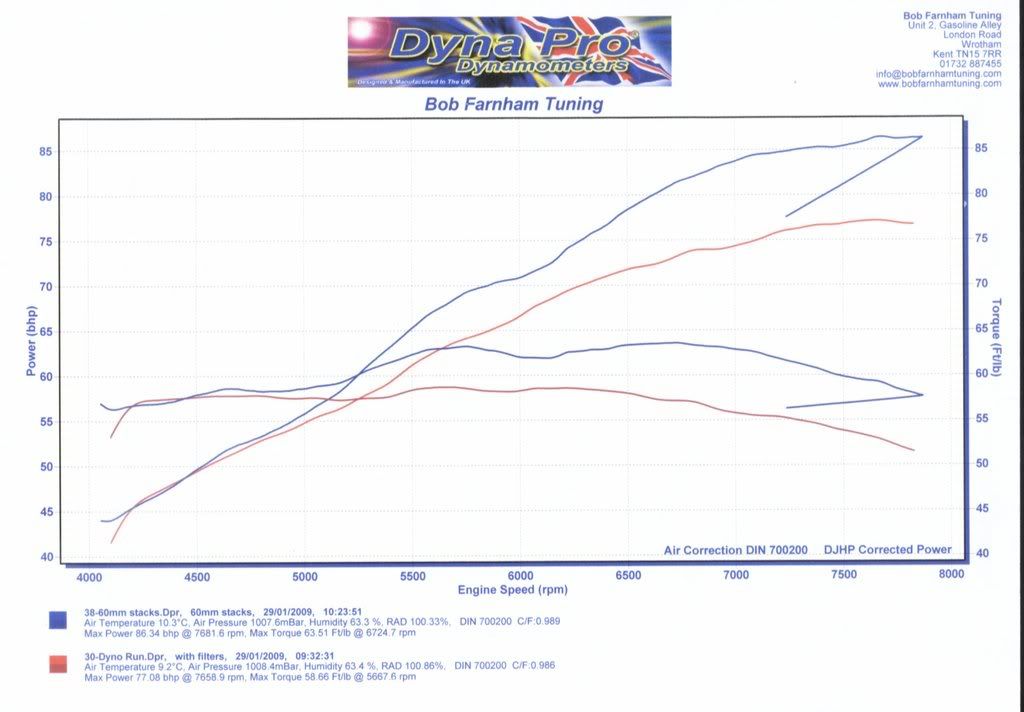 My engine clearly does not work well with filtered short velocity stacks.
I then fitted the Procom CDI and here are the dyno results.
Procom CDI: 88.43 bhp @ 8286 rpm, 63.52 ft/lbs torque @ 5779 rpm.
Stock CDI: 86.34 bhp @ 7681 rpm, 63.51 ft/lbs torque @ 6725 rpm.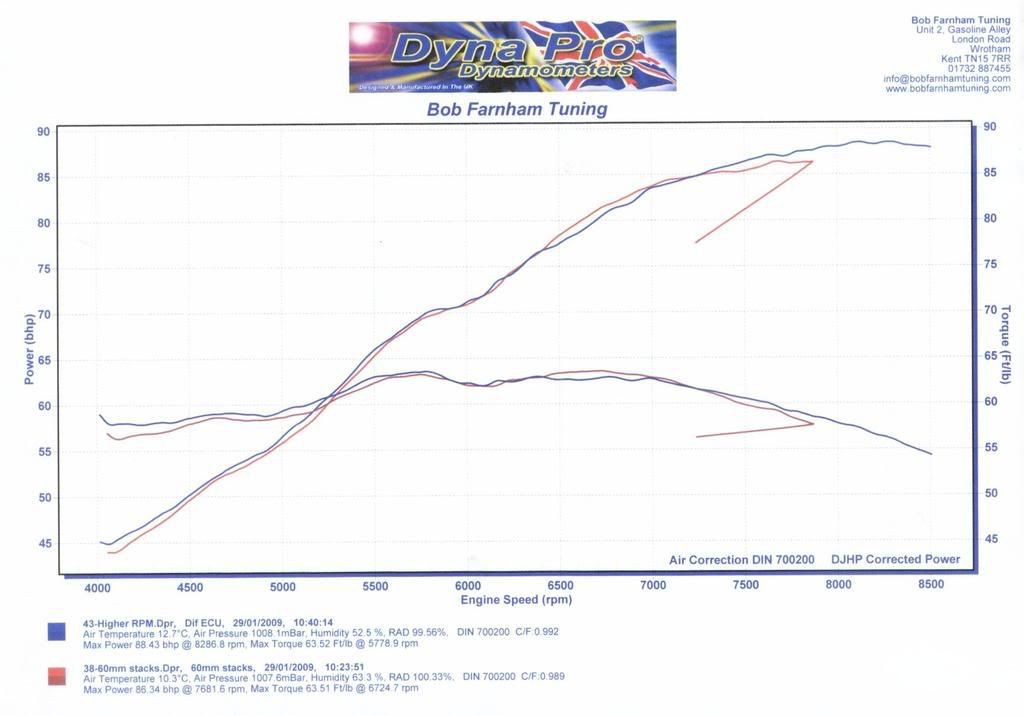 It's interesting that max torque occurs almost 1000rpm lower with the Procom. The Procom allows more revs and hangs on to the power until our self imposed maximum. It would rev higher but we limited the revs to 8,500 rpm.
Oddly, last year we tried the Procom when the motor was at a lower stage of tune, and there was a 1bhp loss throughout the rev range. Now, I've lost a little bit between 6500 and 7000rpm and gained everywhere else. The Procom stays on, as do the open velicity stacks.