For our trip this summer, I wanted a better way to secure bag(s) to my Thruxton. I found a good deal on an open-box dual comfort seat, which made my Kreiga 20 easier to strap down. But I wanted more room for a second bag, or perhaps a Kriega 30... or my wife.
I've been eyeing the
Hepco & Becker rack
for months, and finally pulled the trigger last week. More expensive than the Triumph one, but I like the look better, at least from the two pictures I could find.
Moto Machines
was great; they shipped quickly and the rack was well-packed. I recommend them!
Installation is trivial; you need a 10mm socket and a 1/2-inch socket (a 13mm would probably work). You don't really need
the instructions
.
Notes
On the left, the shock mount and the corner of the rack touch. This was enough to nick the black finish. If you care about this more than I do, you may want to file/grind the rack at these corners.
You can really bang your hand while removing the seat with the rack installed. Be gentle.
Some pictures: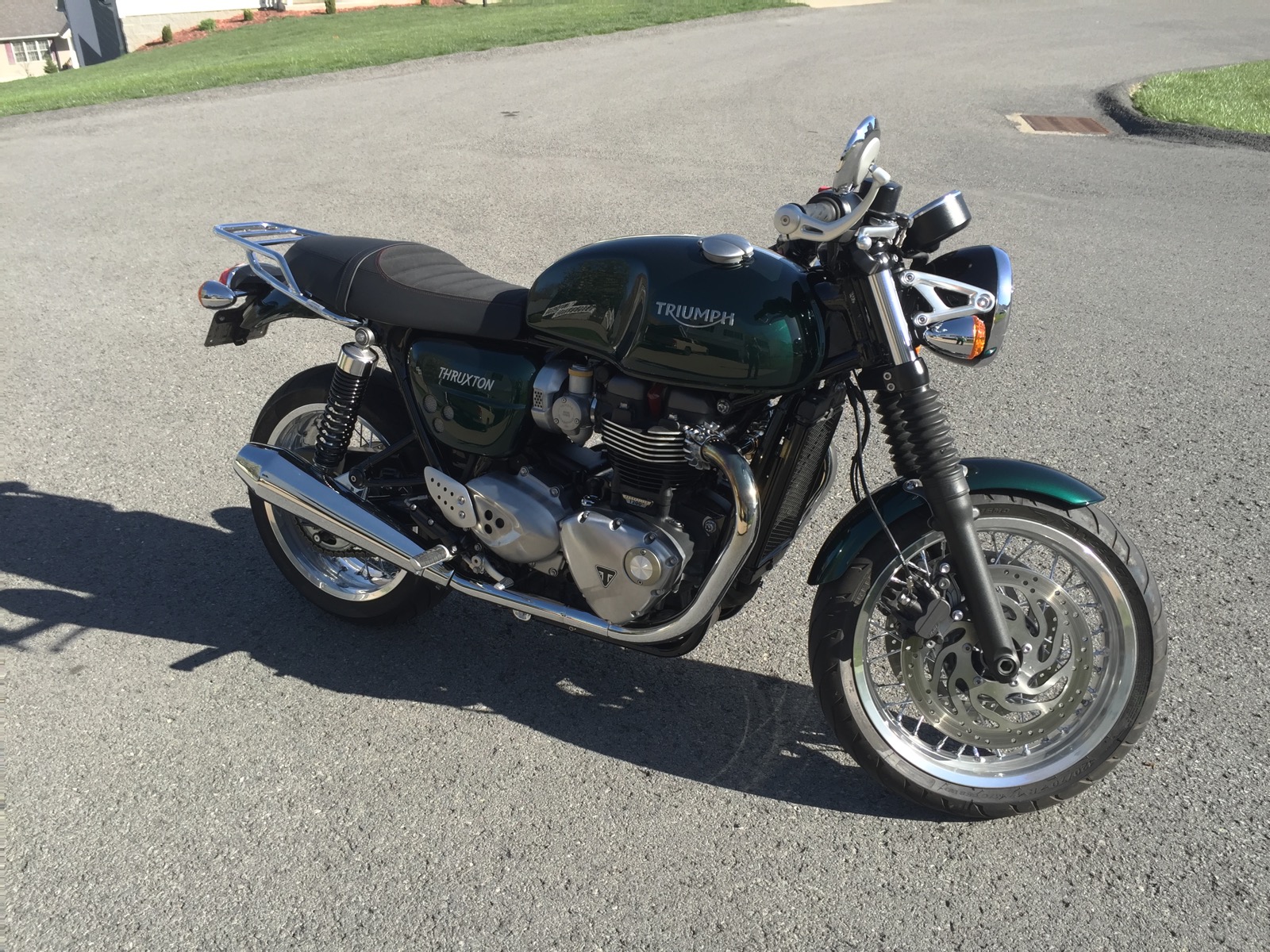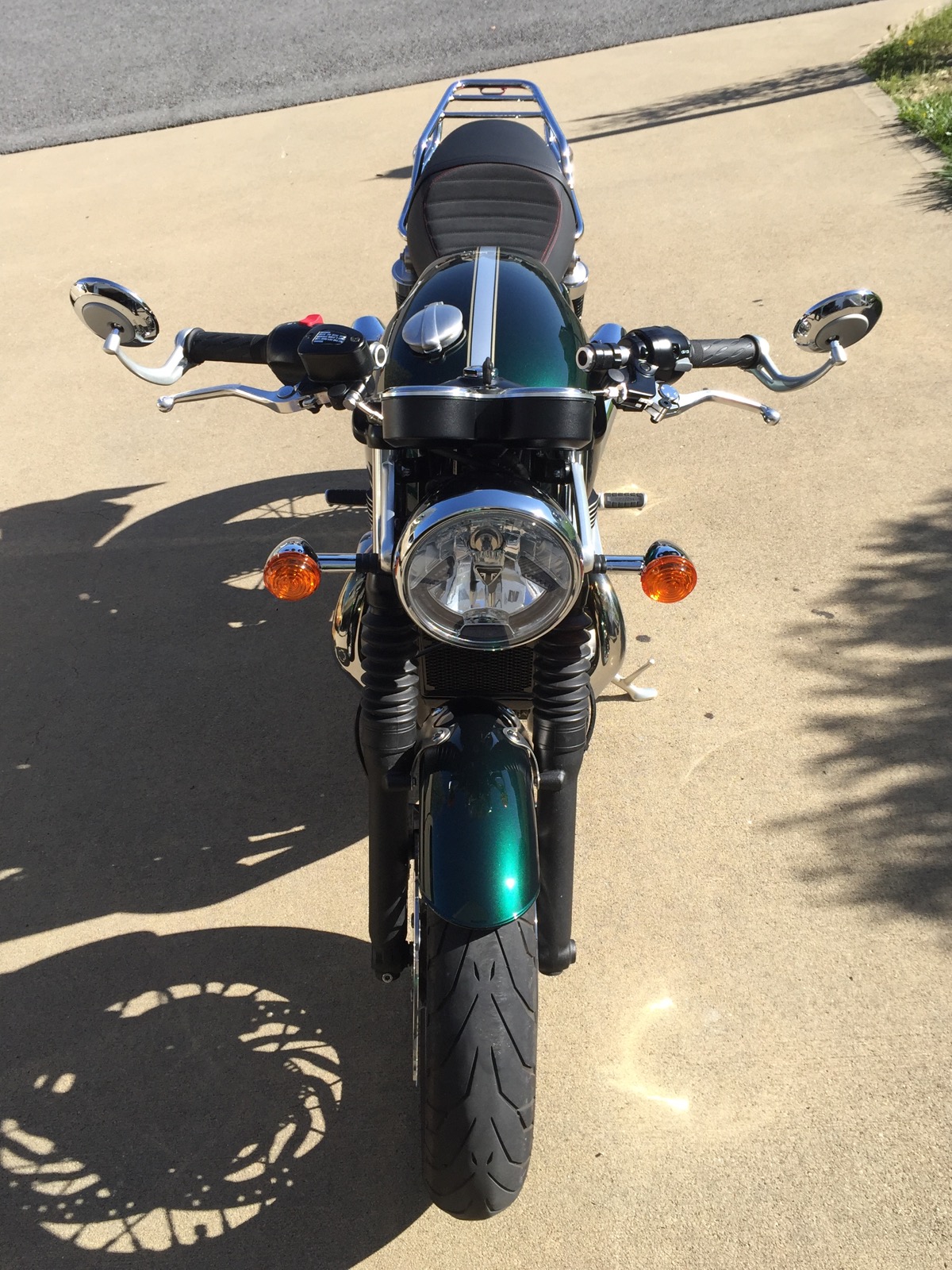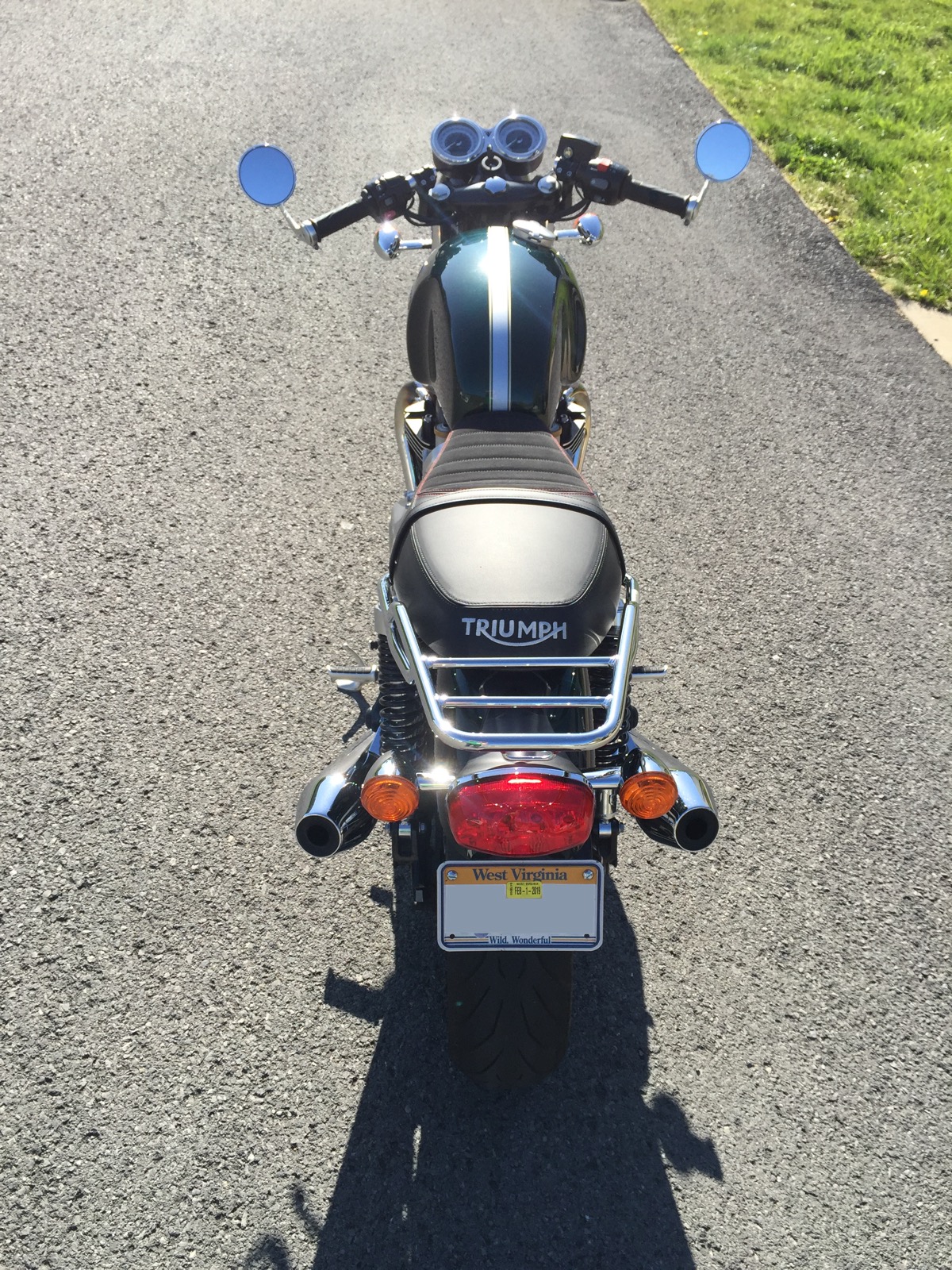 The factory seat works fine: