Discussion Starter
·
#1
·
Greetings all,
I am a newcomer when it comes to Triumphs, in fact I only picked up my 03 Daytona 955i yesterday and the grin hasn't come off my face yet
1st I want to say thanks so far as this forum has helped me reset the engine management system on the bike, the engine light was on but the bike was running fine. Obviously the mechanic that serviced it forgot to reset it but now the light is off and after 2 days riding it hasn't come back. So a big thanks!
2nd thing I wanted to ask was if it is normal for the bike to be sort of stuttering at idle??
It sounds like it is going to stall but never does (unless i still have the side stand down when I change into 1st
)
anyway here is a pic of the new acquisition: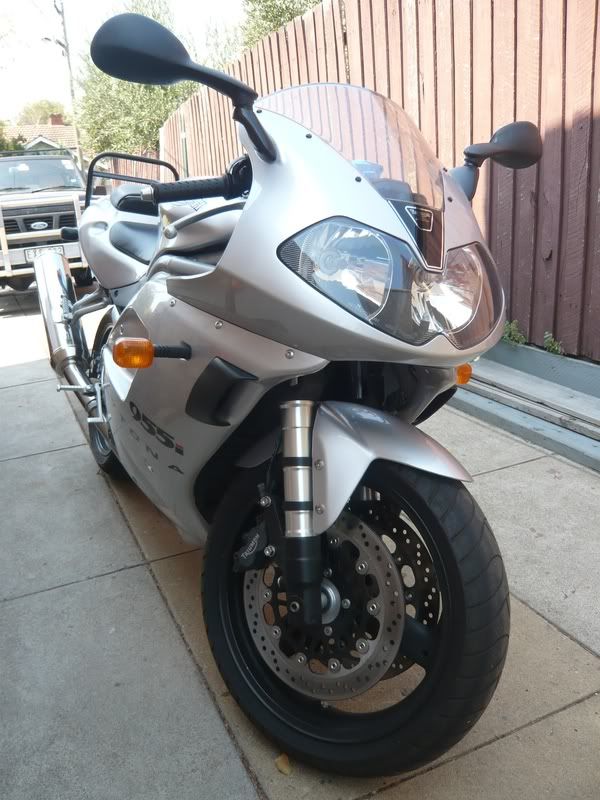 Anyway thats me for now, Just wanted to say hi and hopefully I can contribute to the forum in the future.
Ciao for now.
Paul