Discussion Starter
·
#1
·
I have fitted a 2011 Triumph Sprint GT swingarm and 2011 6" wide Speed triple wheel to my 2006 Speed Triple.
All the parts are a direct swap with no farting about or custom work .
I started out by flipping the pegs and supporting the the motorcycle. The 18,000 lb rotory hoist might be overkill but one can not be too careful , you could substitute axle stands.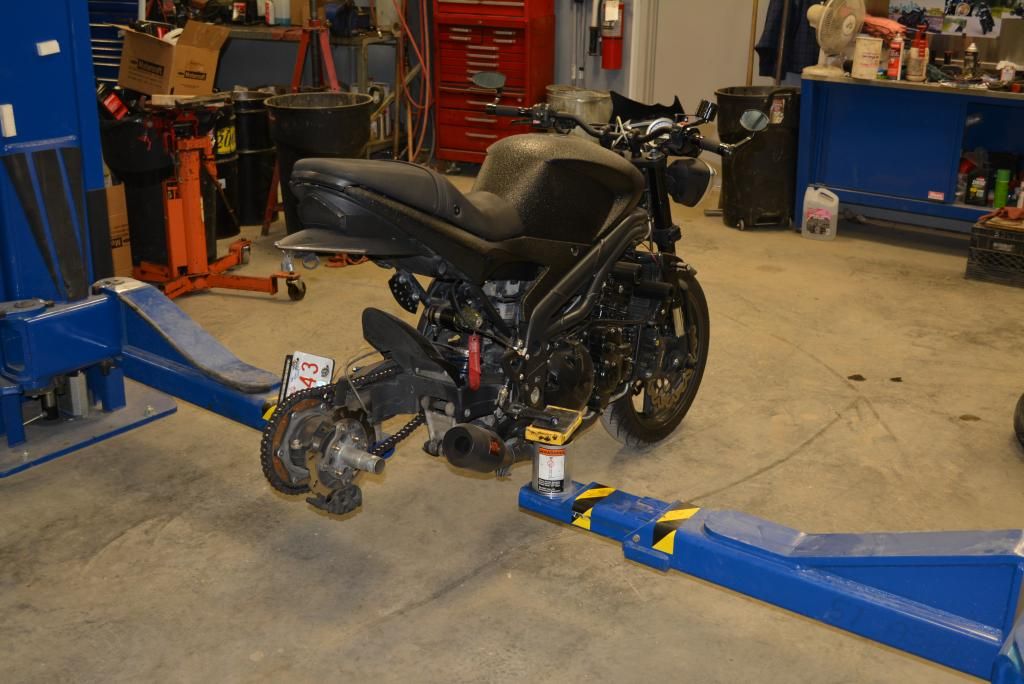 Here is the difference in the mounting face of the two wheels .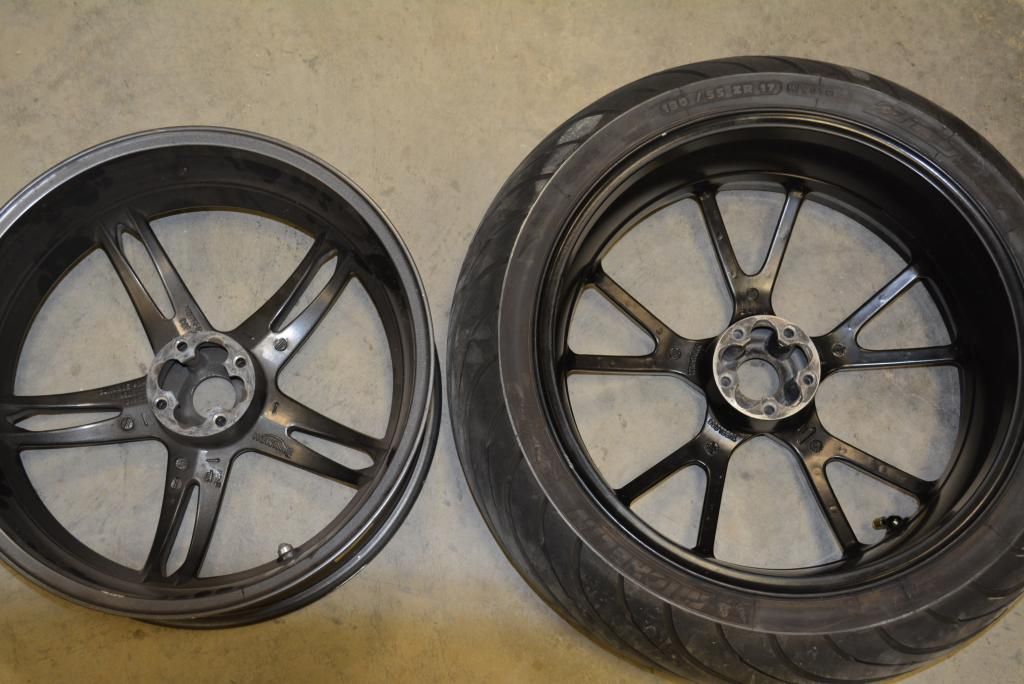 I will first cover the fitting of the different axle to the swingarm of your choice . The pictures on the bench are of the Sprint arm , the Speed is identical .
First de-stake the nut on the crush drive and remove the nut . This allows the crush drive to come off and the axle to slide out the other side . My 2006 needed a gentle tap with a rubber mallet to free the axle , the Sprint virtually fell out .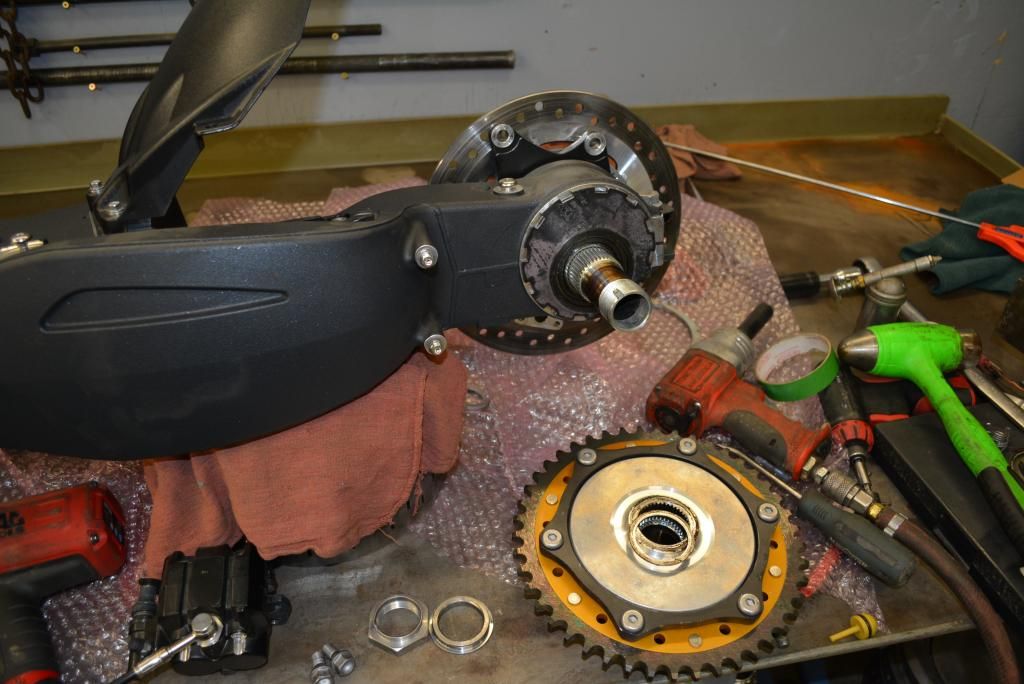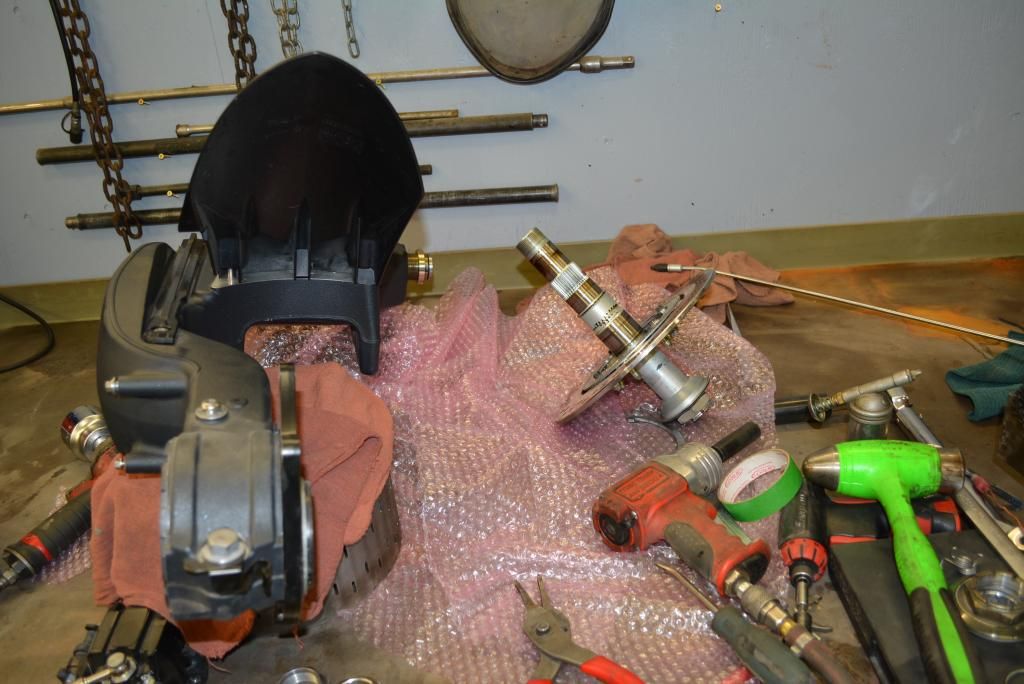 Remember to observe all the positions and order of the spacers and shims as they are removed this will save you from having to post up a " help I don't remember ..X " thread
Here are the measurements of the two axles