Power Commander III install >> '09 Bonneville - pics
First you need to remove the seat and gas tank. The underside of the tank is shown below. Gas will not leak out of fuel line, but if you tip the tank on its side some fuel will drain out of the vent tube. When the tank is horizontal no fuel will leak out, but I recommend you not have a full tank as it is 6 lbs/gallon.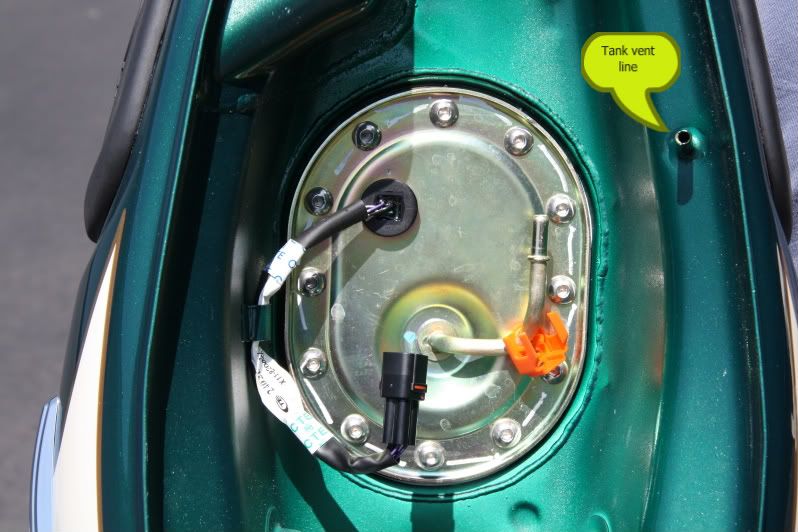 Although the Power Commander instructions call for mounting the unit on the rear fender aft of the battery, I found a perfect unused bracket on the right side of the frame backbone, just aft of the air injection solenoid. In this picture the AI hoses and nozzles have already been removed. Although it is not necessary to remove the gas tank to install a PCIII in the Dynojet recommended location on the fender, it is necessary to remove the tank to remove the AI nozzles and plumbing from the cylinder head. In my case I wanted the AI off the bike
pronto
, as after the Toga installation the pipes were beginning to blue the first 4"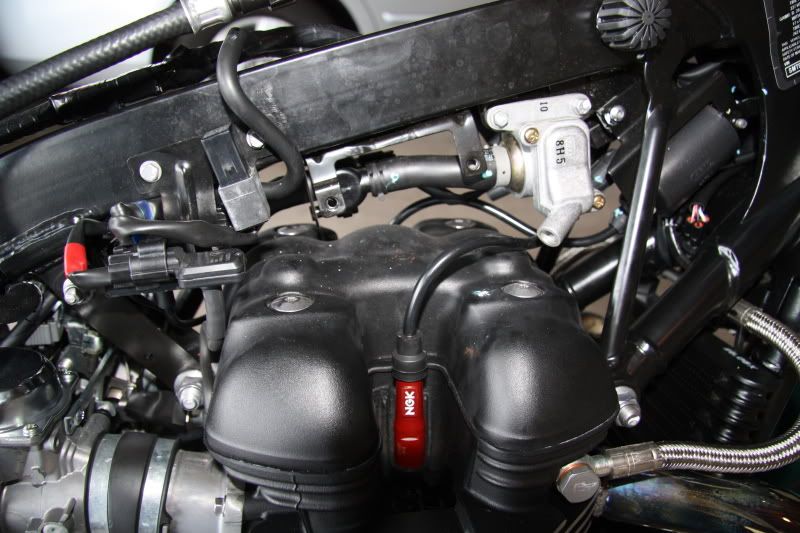 I used Velcro to mount the "top" of the PCIII to the frame backbone, and used 2 small tie wraps to mount the PC through the 2 threaded holes in the bracket. The center line distance between the holes in the bracket and the slots in the PCIII is almost perfect - sometimes you get lucky! I haven't trimmed the tails of the yellow tie wraps yet for clarity.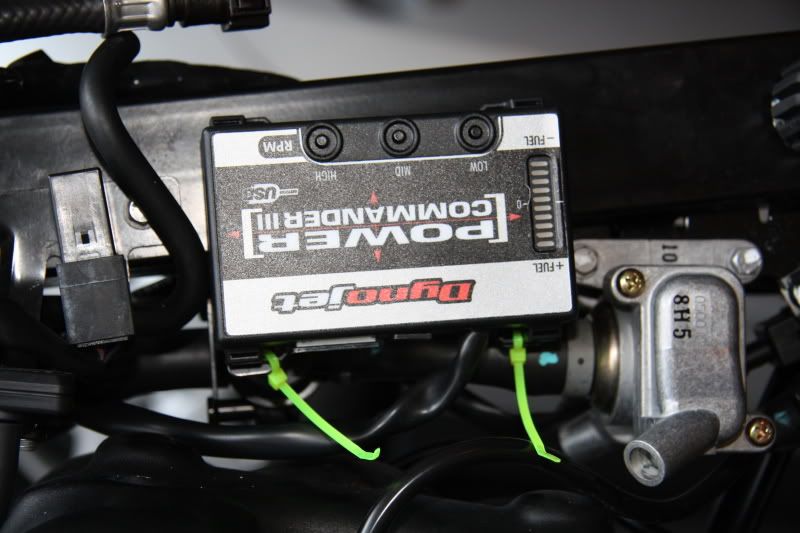 The hardest part of the whole job was figuring out how the O2 sensor connectors de-mated. After 45 minutes of swearing and 2 beers later we discovered they come right apart if you talk nicely to them. The next photo shows the O2 sensor shunts that DynoJet provides to allow the system to function properly with the O2 sensors removed. You can leave them in place with the connectors loose, or remove the sensors entirely for a cleaner install.