Discussion Starter
·
#1
·
Alright, so I'm starting to break into the crankcase. As I've stated before, this freaks the hell out of me, but I have the tools I need to do it. I got the pistons off ok, although I think I lost every single one of those little clips that holds the piston pins in place; they shot off when pulled them out. Hopefully those are very easy to replace :0
I got the pins out enough to take the heads off, but they're not coming out fully. Advice?
Also, and here is where the pictures come in, the rods are beat to hell. They've got nicks and damage all over. I don't know what to make of it, is this extremely bad? Should these suckers be replaced?
And now for the pictures: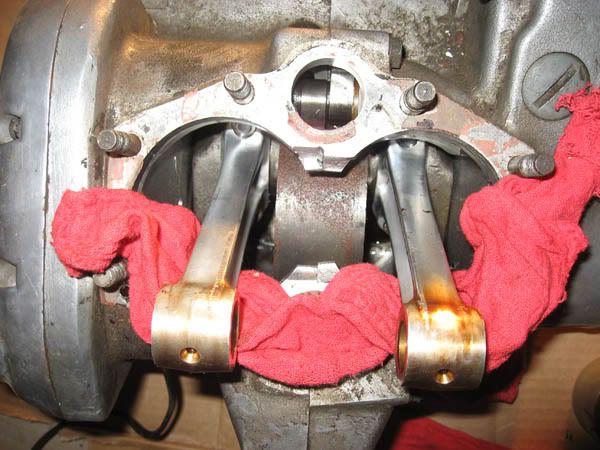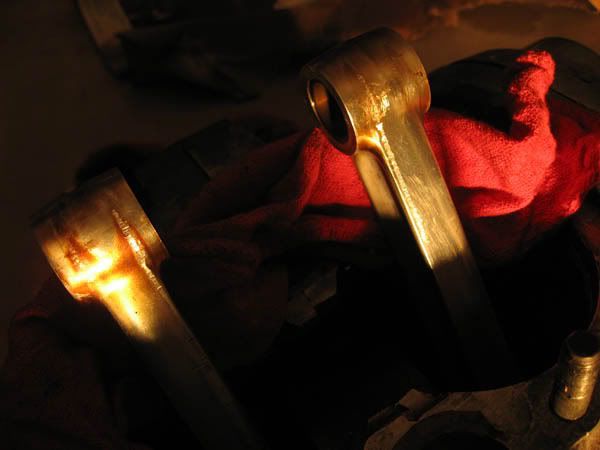 Here we can see inside the crankcase, and you can in that earlier shot too. Is that rust inside there? What in gods name is that gunk?
As always, the help is appreciated. I've been reading a book on how to restore old bikes, the service manual, etc. and this stuff is fairly daunting. I'm worried about the gear timing, especially marking them. Would a sharpie do ok to mark the timing?
I'm trying to take the nuts off the clutch hub right now, and holy hell is it a *****. I'll be posting more pictures of things as I get into this, and asking advice on what parts need replacing.
I swear, If I get through this engine, get it back together, and everything fires up in the end, I will be ecstatically happy. I'm thinking about taking it to a local guy to rebore things, and redo the valves. He does work for $25 an hour, as it's more for fun. Bastard wouldn't let me borrow his specialty tools thought