Discussion Starter
·
#1
·
G'day all,
Last weekend whilst preparing to go for a ride, I managed to drop my bike on its right side, putting a sizable dent in the side of the tank.
I don't think it is going to be repairable without some amount of fill which means a re-spray. So, I might as well turn this into something positive and give the bike a make-over.
I'm already set on the idea of a Busa gold usd front end conversion and I'm thinking black powder coated bug eyes off a T509.
I just might go matt black on the paintwork, carbon fibre fender and hugger, black wheels and very subtle gold and red highlights eg, thin gold rim tape, red heel guards and swing arm caps, gold Renthal sprocket, red Pazzo's etc. I've always been taken with the Moto Guzzi Scura, that minimalist look with a few strategic splashes of colour. Absolutely no chrome and not too much gold and red, just enough. I actually think it could look better than the Scura!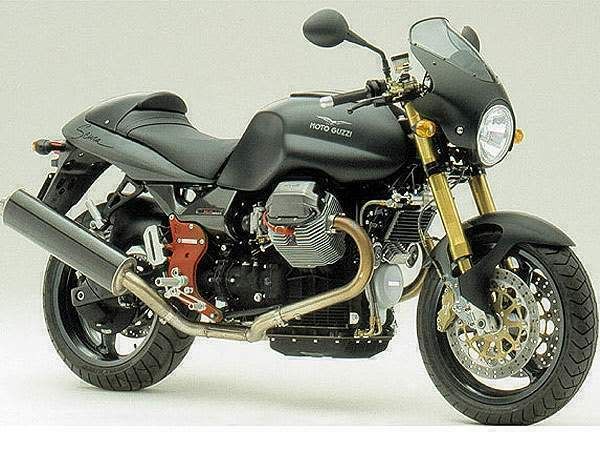 This leads to my question: what is the best way to achieve a durable finish with matt black? Would I spay the black, apply the Triumph decals (white, red or gold?) and then clear lacquer over the top?
It will probably take me a year to achieve what I want as I still want to ride in between mod work and accomplish this as funds allow.
Let me know what you think guys and I would really appreciate advice on the paint work.
Cheers,
Roden