Discussion Starter
·
#1
·
I think the centerstand on my 1971 Bonneville may lean too far backward in its down position; it leans at maybe 20-25 degrees off plumb and both tires are sitting on the ground.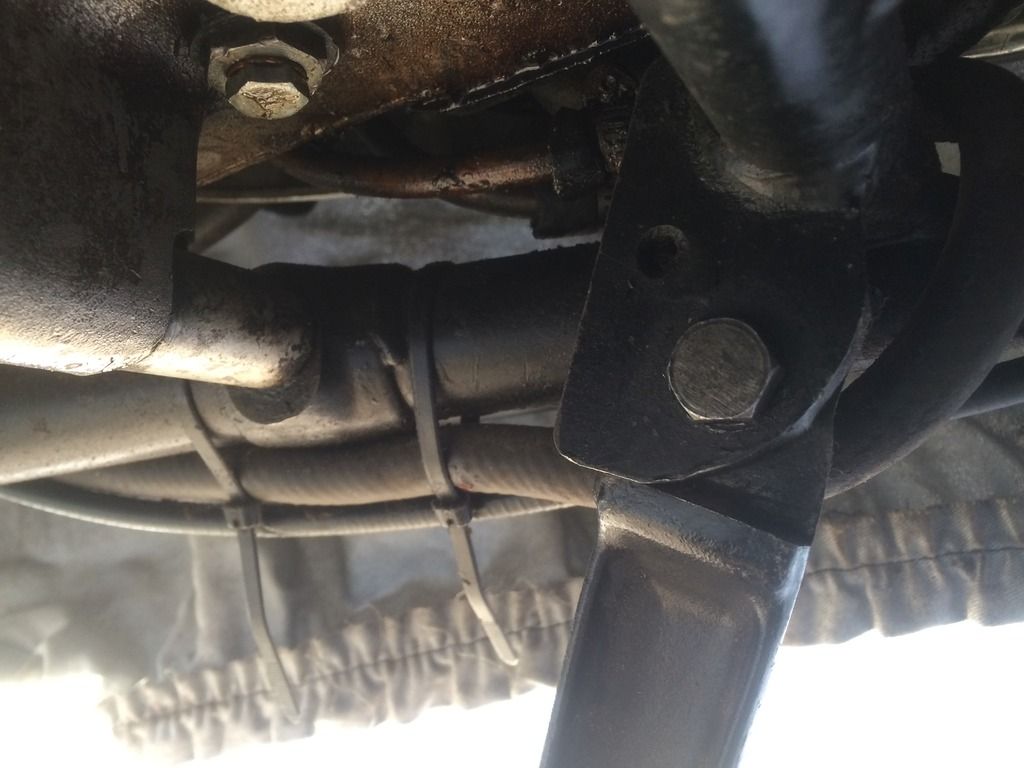 It looks like the resting position is defined by flats on the centerstand that are meant to rest against the front edges of the frame tabs, yes?
I've heard/read the OIF centerstand arrangement can be weak, and some winter or another i have half-hearted plans to get reinforcing gussets welded in for both these tabs and also around the bottom of the main frame/oil tube. For now, i can't find any cracks that would explain this current situation.
Since disassembly and finding a professional welder are a long way off (and might possibly never happen): am i right in thinking that the reason the centerstand cants past what I assume was its intended position when in use is because metal has been displaced or worn away from the stand and/or the tabs? If so, would it be safe to lay a few beads of weld on either of them to get things back closer to appropriate geometry?
Or... any other advice would be great. Thanks in advance.