Discussion Starter
•
#1
•
Hello Everyone!
I have a 2014 Thruxton in Brooklands Green. I bought it new earlier this year. I came from a 2011 Yamaha Star Stryker. Before that I owned a 2011 Honda CB1000R and before that I had a 1974 Honda CB360 that I learned to ride on.
Absolutely LOVE the Thruxton the most. Such a joy to whip around on. Its funny, no one can ever believe its a 2014 full injected bike the way it looks!
The day I got it: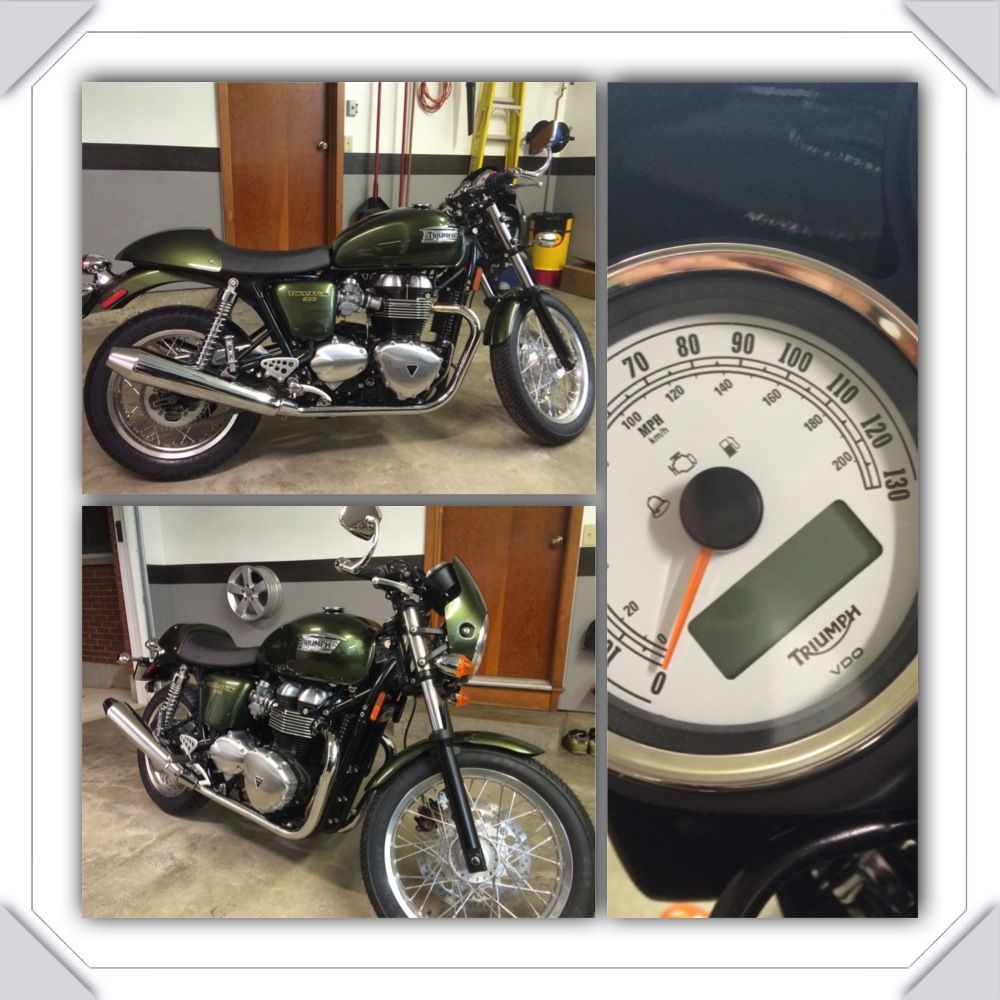 Already have some work done to it. Small stuff; Turn signals and FEK. The fender kit is a MAUND. Overall I feel like what James design is okay, but there is room for improvement! Heres a few photos of it finished up: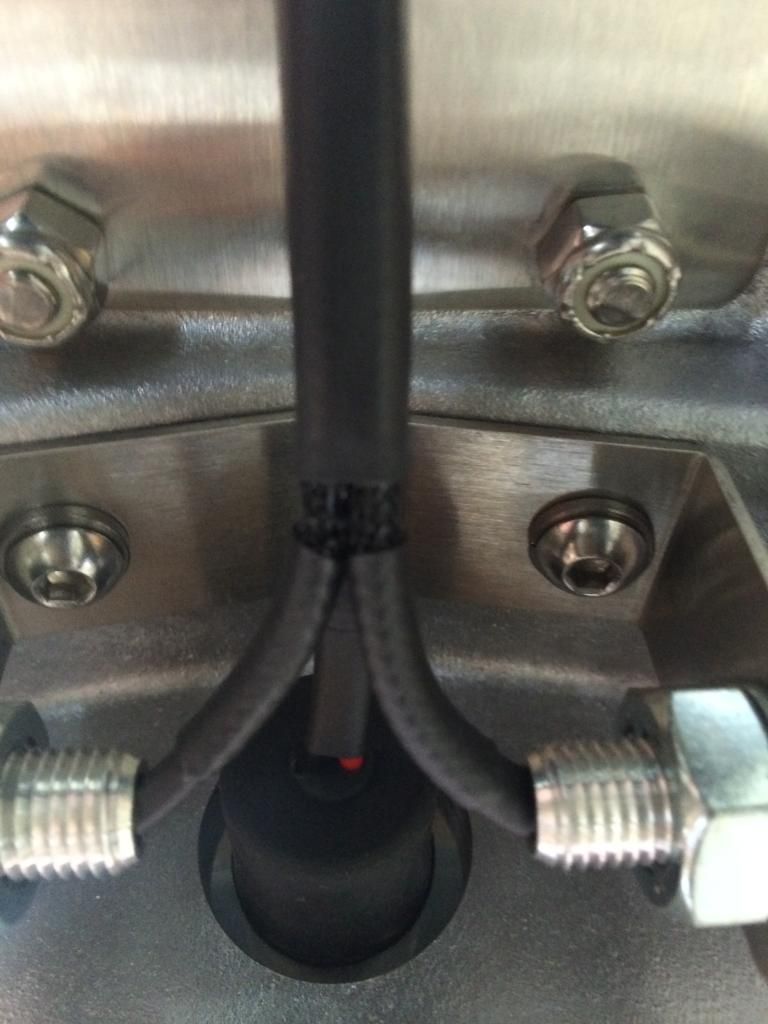 Well, here is the main reason for my post: I am installing a Arrow 2 into 2 exhaust and BC AI removal kit. For the life of me I could not get this oil cooler line to rotate without a kink. I found some previous threads with the same issues, but no real resolution. I am blown away that this is not more of a common issue/complaint. I kinked my original line. Being a perfectionist I had to purchase a new line. Before I ordered my new line I played with the old one with a pair of pliers and was able to twist the upper crimp. My new one came today and I drilled and cut some wood to put the line in a vise and rotate the upper elbow. I wanted to know if anyone else has does this and gotten away with it without it leaking. I stopped by my local dealer and spoke with the mechanic. He told me that he has never had a line kink when installing an exhaust. I don't believe it!
Anyone have any better ideas that don't involve custom lines or a new cooler? The TRIUMPH instructions for the Arrow kit tell you to rotate it parallel with the exhaust and frame. But, it just doesn't seem possible with a kink in the line.
Thanks in advance for any info!