Discussion Starter
•
#1
•
Hey there Triumphrat.net.
I am new to the forum, I just recently drove down to Columbus Ohio to pick up my new bike, its a 2008 Triumph Daytona 675.
I am new to Triumph, My first bike was a 2007 zx6r, bike was fun but once winter came around decided to let her go, spring time is here and decided I would look for another kawasaki because I enjoyed my last one. Anyway long story short I came across Triumph and did some research and now own a great condition 675.
I am still learning a ton about the bike on a daily basis and this forum for me will be used as a tool.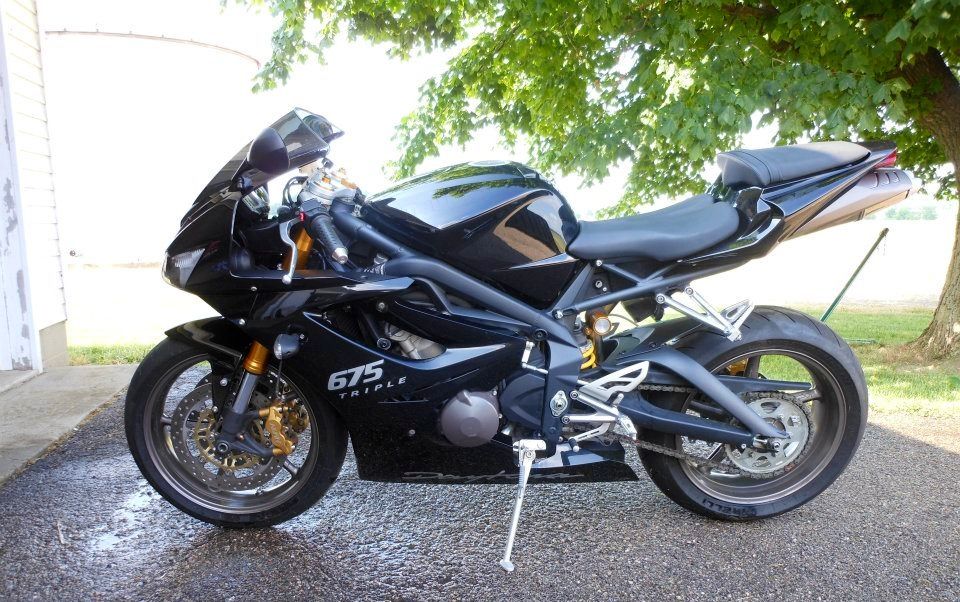 Cant wait to start riding, called my local Triumph dealer and set a appointment to bring the bike in for a oil change and full inspection to make sure everything is as it should.