Discussion Starter
•
#1
•
In the summer of '07 I was going through some heavy ****. Death in the family and the demise of my relationship with my wife was really pushing me to dark places. Well, I went to work one morning and was feeling like I might lose it and decided to just ride. I told my boss that I have to split and hopped on the bike and rode. I had no idea where I was headed or how far to ride. I just knew that the best thing for me was to get the **** away from everything and ride. Riding has always been great head clearing. Anyhoo, boring story short, I spent three days riding beautiful NW Michigan with just the clothes I was wearing. Didn't even have my raingear. And it was the most therapeutic thing I've ever done.
So since then I've taken the same three day sanity trip. This year I was lucky enough to have some riding companions. Friends Clay, Derick, Ed and Cal were heading to visit Brickside Brewery in Copper Harbor. I had family obligations Saturday so I was only able to ride with them Thursday and Friday. The plan was to meet up after work Thursday in Grand Rapids and blast up to Traverse City. Well, I woke up Thursday morning and decided to skip pesky 'ol work and get to ridin'. So I split and would take "the scenic route" and meet up with the guys later.
Looks like a lot of crap but I was gonna be camping and I decided to bring a real pillow. Sleeping with a real pillow beats the heck out of a rolled up jacket. I apologize about the cloudy pictures. I didn't realize how grubby the lens was until later.
Rode to my pop's place in Bitely for lunch. Ended up helping him with a couple things and back on the road.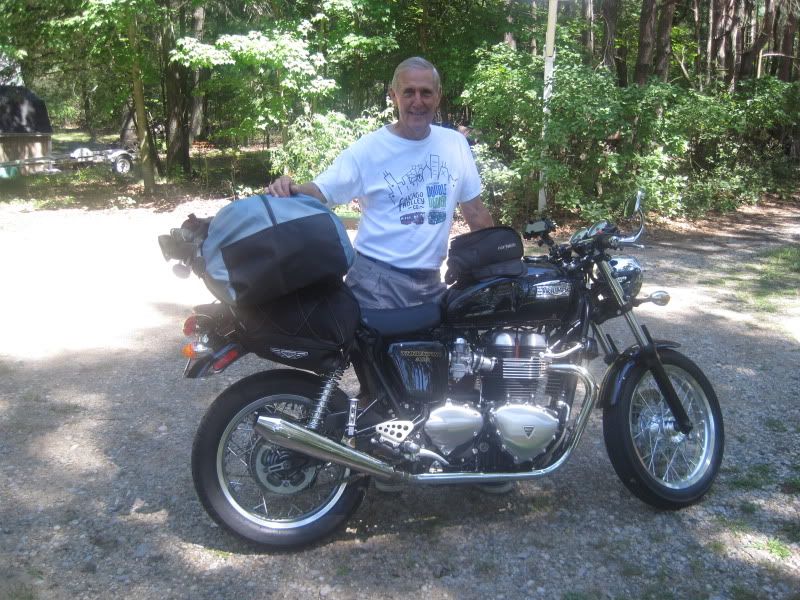 Manistee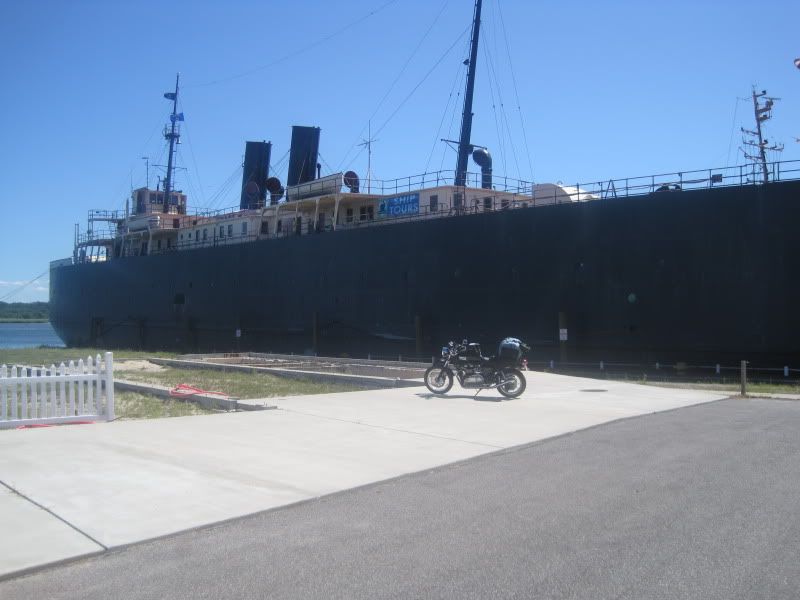 Arcadia
Empire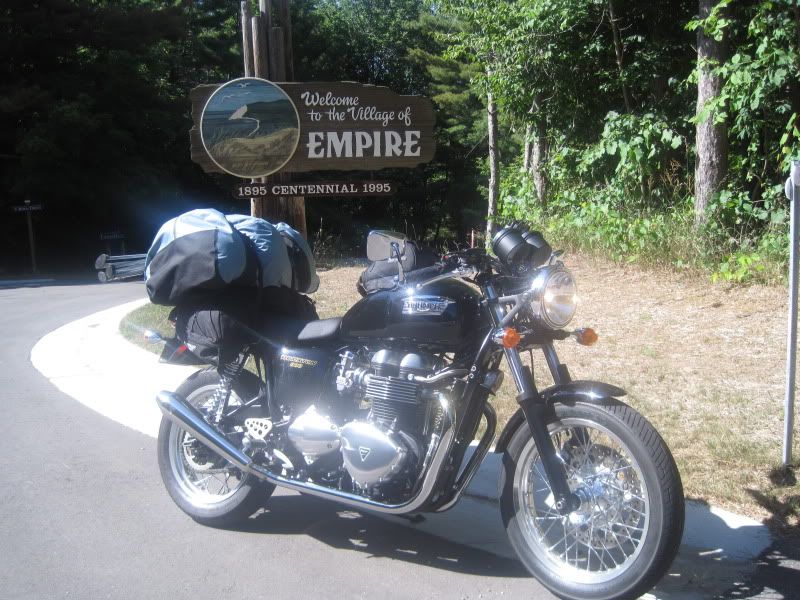 Sleeping Bear Dunes