Discussion Starter
•
#1
•
This is what happens when you have a few to many drinks the night before.. come up with a really "good/bad" idea.. go to sleep.. wake up.. and still think its a good idea
Before
nothing too bad here... wrapped exhaust.. custom made muffler.. a few other things...
First mod - Airbox
I realized that the small tubes in the S4 intake were WAY to restrictive then they needed to be.. so i removed them leaving just the intake tubes.. from there I went to the hardware store and got some 3" to 2" rubber plumbing connectors and cut them WAY down to fit the rubber piece for the airbox and the nice fitting in the front portion of the frame.. this mod only took me about an hour to do.. and from what I have noticed.. a pretty signifigant change.. its running VERY lean.. - time to adjust the power commander!!!
Mod 2 = Napolean Mirrors
nothing too bad here..except for the fact that S4 bars dont have an opening to allow for the rubber pressure gromet to go into .. so another small mod.. had to mill down the metal piece to fit INSIDE the stainless steel handlebar ends.. run a screw through all of that.. and volia!
Mod 3 - Cafe Racer Bobbing - with a twist
I have always been in love with cafe racers.. i think its in my blood.. but. honestly.. why do I want to ride on 30 year old technology.. I grew up with sport bikes.. time to mod my triumph in the spirit of the cafe racers of old.
Step 1
I had to completly remove all of the back pieces and place all the little computer and electronic bits somewhere else.
Step 2
Sawzall - Ohh Noes!!!!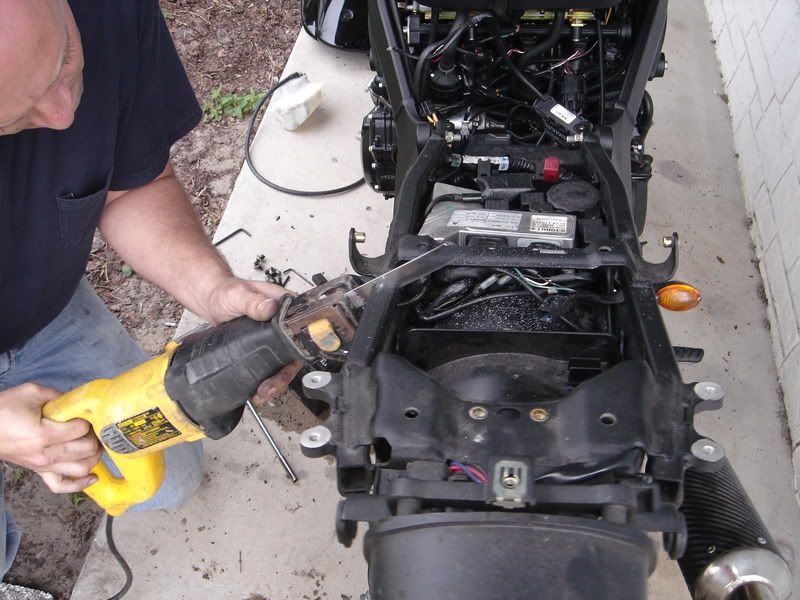 Step 3
Sawzall some more
Step 4
cut the seat to match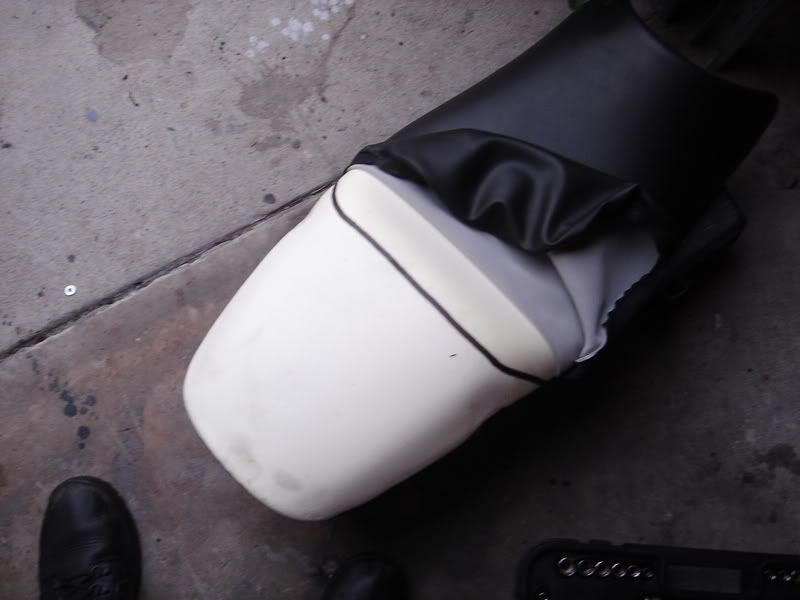 Step 5
put everything back together... tommarow.. and hope it works!
here is a teaser shot of everything.. well almost everything together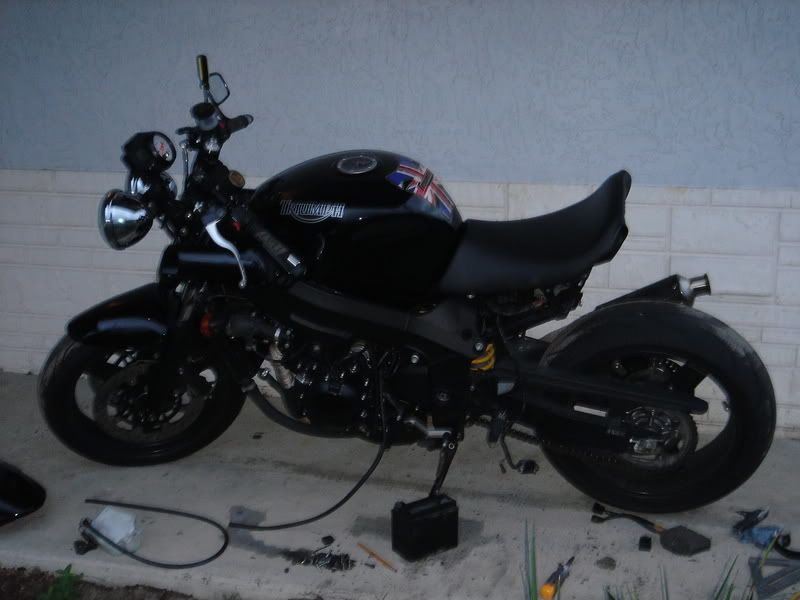 btw.. is this going to void my warranty??? :razz: