H*rley mirrors on a bonneville.
just a quicky but h*arley mirrors fit nice on a bonneville, when you buy them you get spacers with them you need these for the bonneville otherwise too much thread comes through the bottom.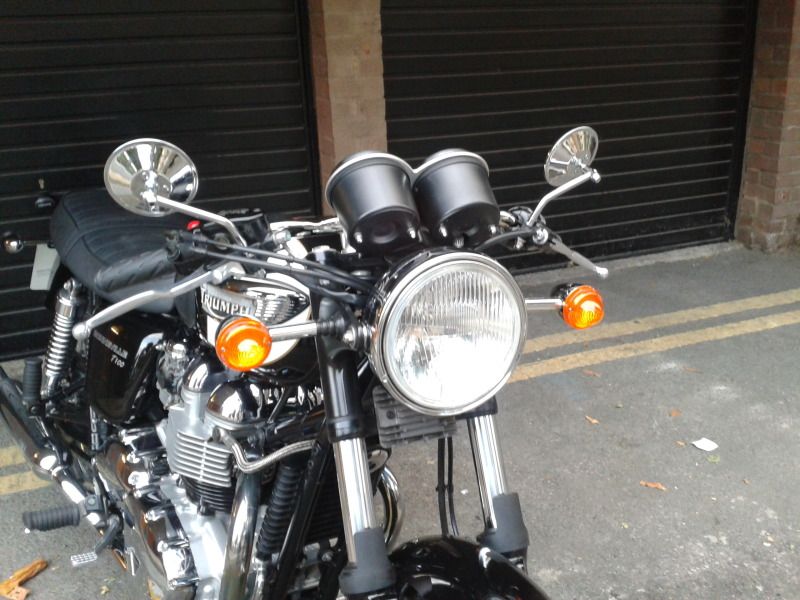 ok on these short 1s you dont see much past your elbows but gives you a good idea etc seeing as there are a lot to choose from the h*rley mirror range.