..enough of that.
Anyway, British Iron is my passion. I bleed English vintage custom and restoration, yet have recently stepped into the modern age Triumph realm. Purchased my first Modern Bonnie last week. '07 Bonnie Black. Flew one way to pick her up and took her on an 800 mile road trip back home to Charlotte area, NC.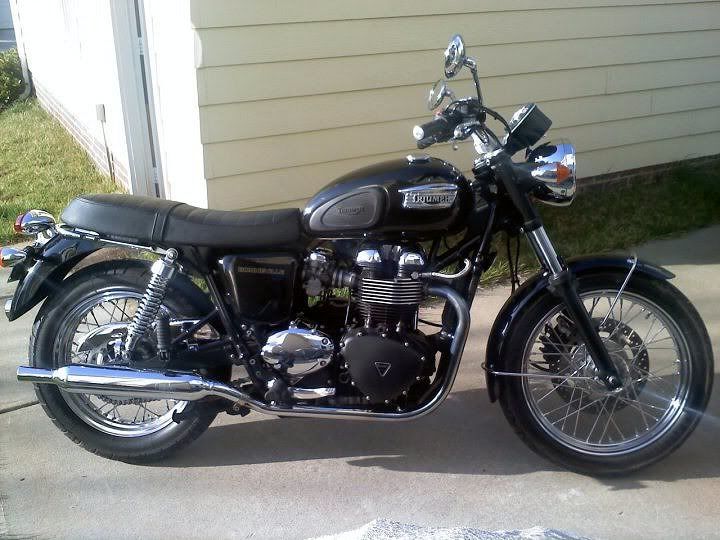 Seems like a lot of great variations here in the Rat nest and am looking forward to contributing to the forum as well as meeting up..
Now its time to start her transformation. Hope to do some good trading here...
Cheers to everyone...and PAINT UP!
Bret