Discussion Starter
·
#1
·
I'd like to share my little journey I had last month. It started with a little teaser trip up to the Sierra's last year that got our appetites ready for some more distance. It was myself and a couple of moto buddies and we decided to do a nice 1450 mile loop.
We packed up and left on a Thursday with just a quick jaunt up to Las Vegas for an evening of fun. After a quick stop outside of Barstow for some eats we made it into town a bit before 7pm. It was the perfect timing because by that point I was pretty chilly. I didn't completely layer up thinking we would've been in town a little bit early in the evening before it cooled down too much.
Here's the steed all packed up and ready to go. I haven't even left yet and I noticed the edges of my new saddle bags were already being damaged by my shocks. I grabbed the old miracle worker known as duct tape and rigged up a solution. It worked for the remainder of the trip, but luggage brackets are certainly on the wish list now.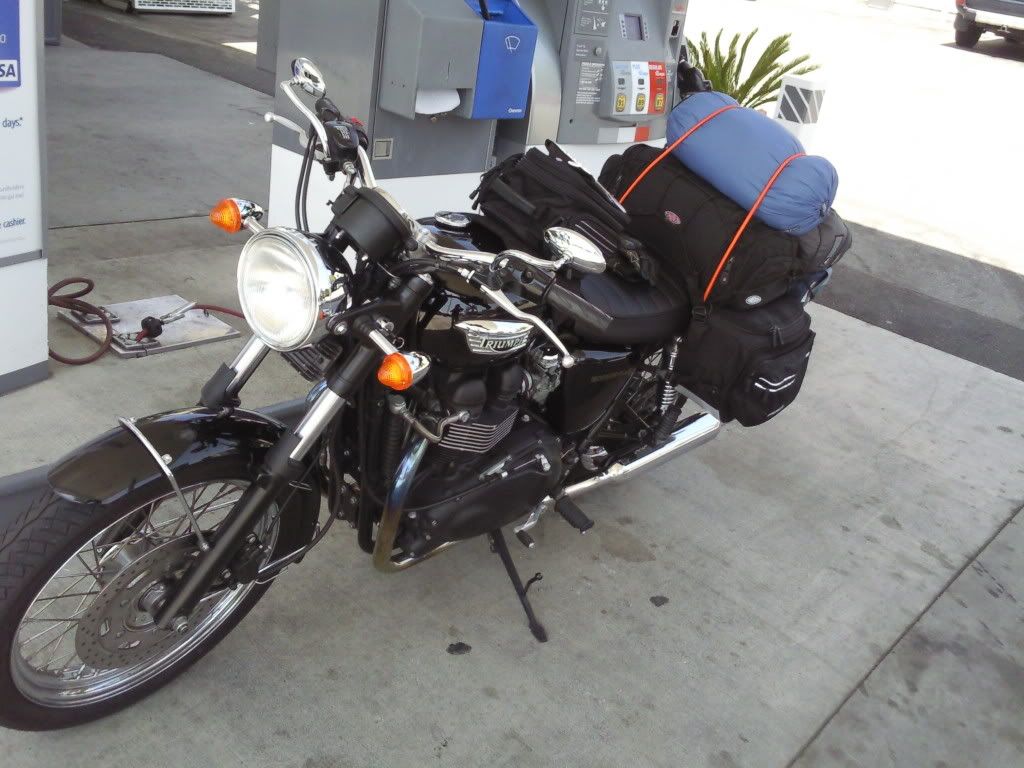 A few miles outside of LA, I hook up with the other fellas.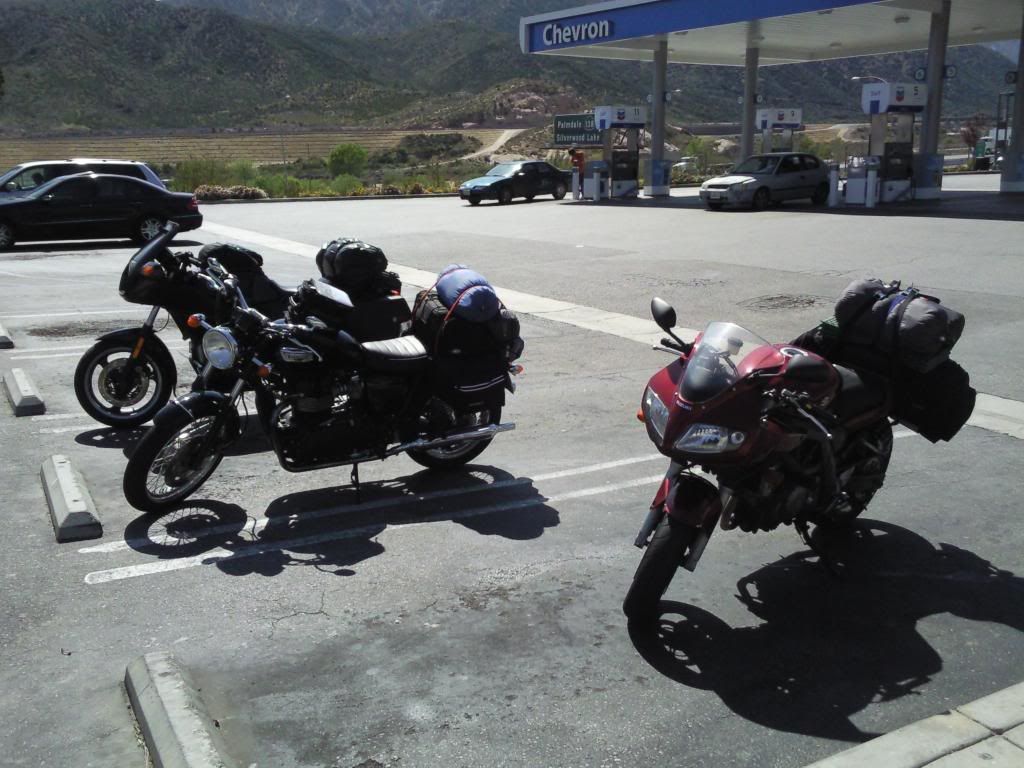 We were staying in old town Vegas because my buddy runs The Beauty Bar out there, so we bypassed the strip on our way in, but once we got settled into the hotel El Cortez, we took off all the way down the strip to my favorite buffet in town!!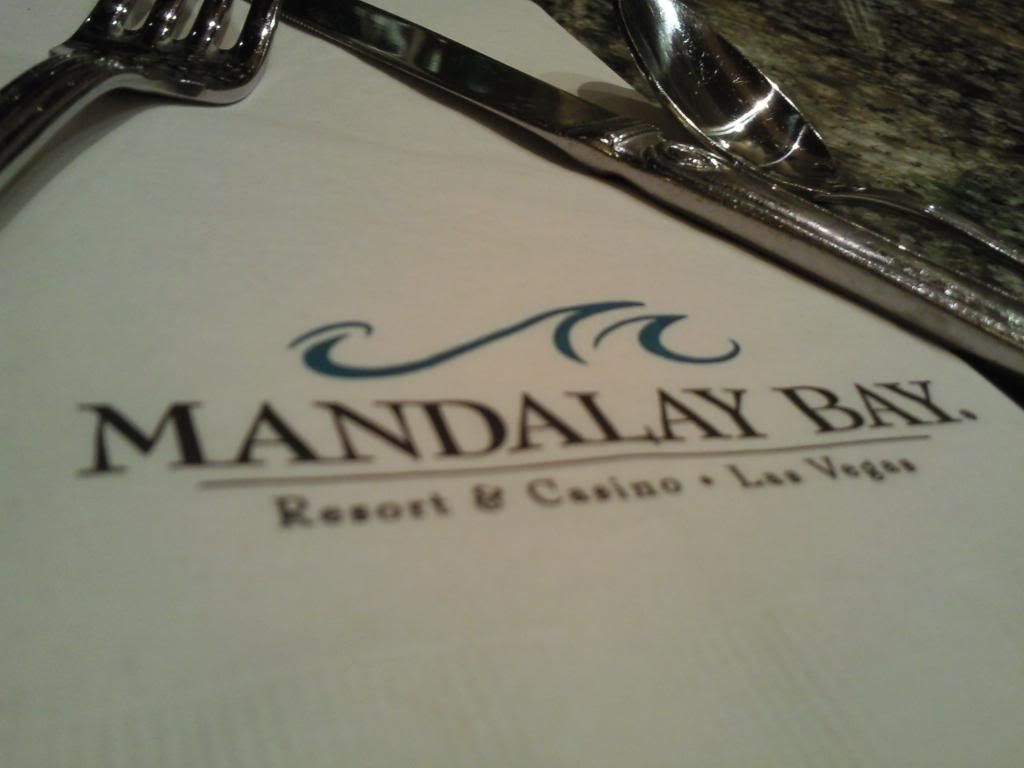 Let me just say to all you 49 state people....it's really a chore to NOT split lanes!!!!!!!!!!!!!!
We took in some sites in old town. The Fremont area is pretty cool. Old smoking casinos and interesting lurking characters. It's my kinda scene. LOL!!