Upgraded horn by Installeing a Denali Soundbomb Mini (no relay, just a straight swap) this morning with a bit of improvement to the look/fit on my Thruxton. Sharing some pics & sound results. Although I have loud exhausts, those & my standard horn didn't seem to be enough to stop a driver ahead turning in on me last weekend after changing her mind at a junction, which prompted the upgrade!
Would have been 5 minutes as a straight swap, but as even the mini is a lot 'taller' than a regular horn, it looked rather unsightly, so I shaped and extended a simple mounting bracket which lets it sit further inside the frame for a much lower profile.
I'd already swapped the standard horn for a black replacement last year as a visual improvement, but if i recall correctly, it was the roughly same size/sound as stock, so hopefully comparisons are still useful! I'd also relocated the rectifier from new.
Finished result: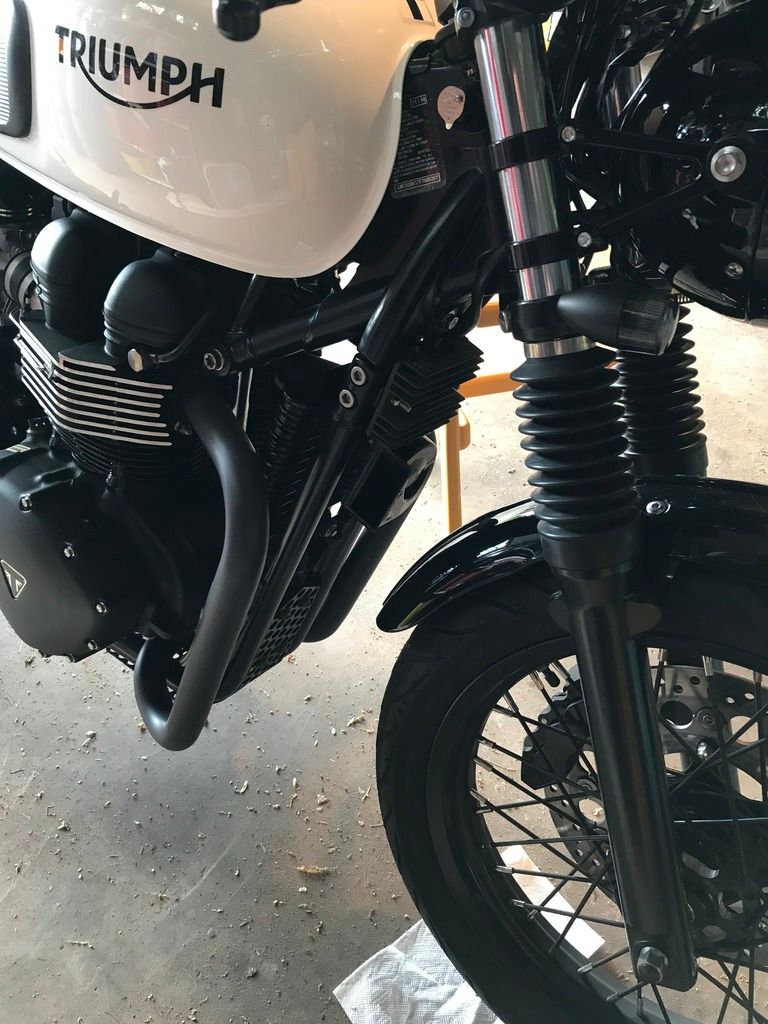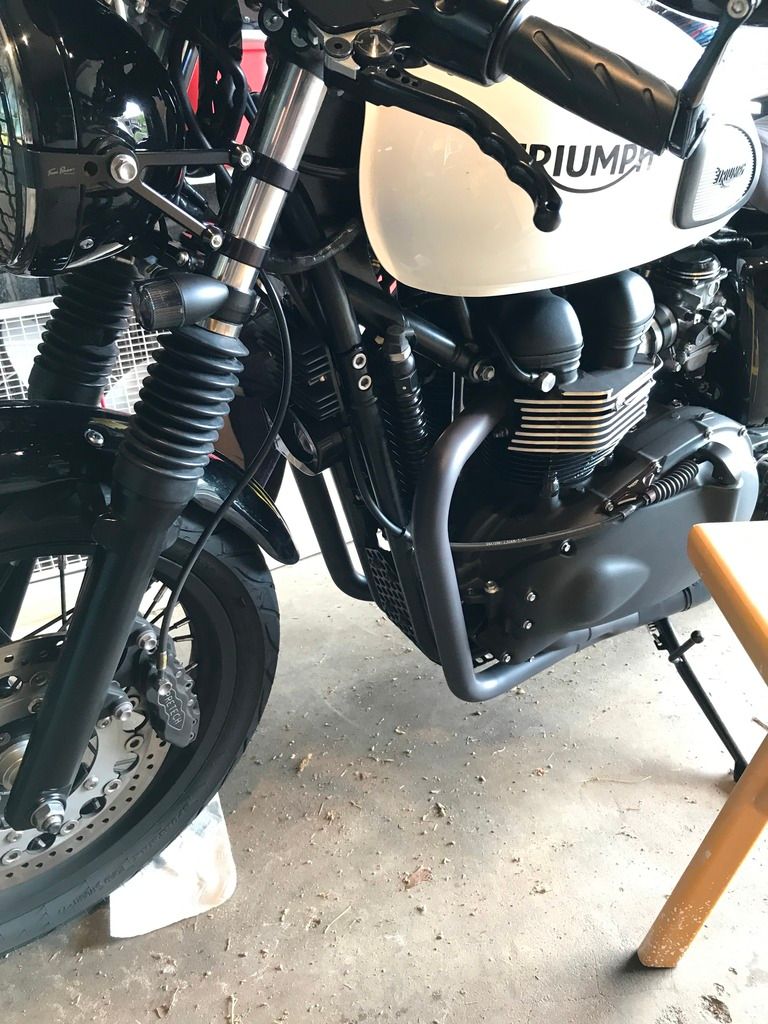 Bracket mod and horn size comparisons
. Effectively I just bent the bracket I had with 2 x right angles to move it inwards towards the frame / oil cooler. The bracket that came with the denali was the same size, but silver and slightly thinner metal. I then extended it an inch or so to clear the relocated rectifier with a small plate I had knocking around (i think it was a spare from some ikea furniture years ago!).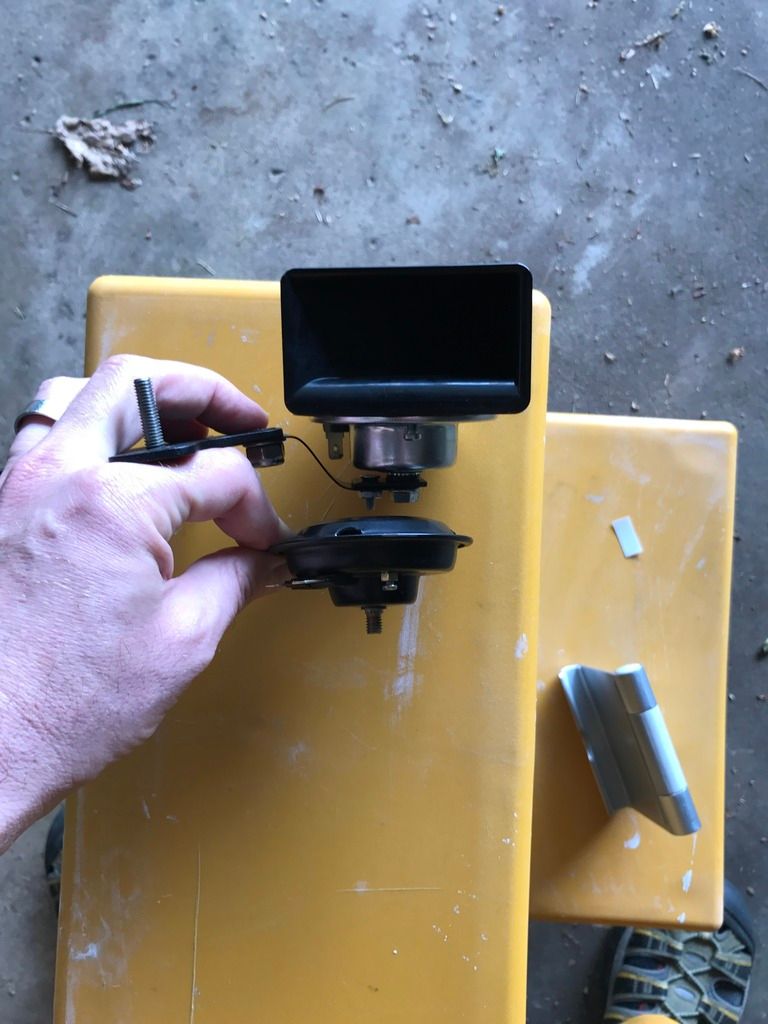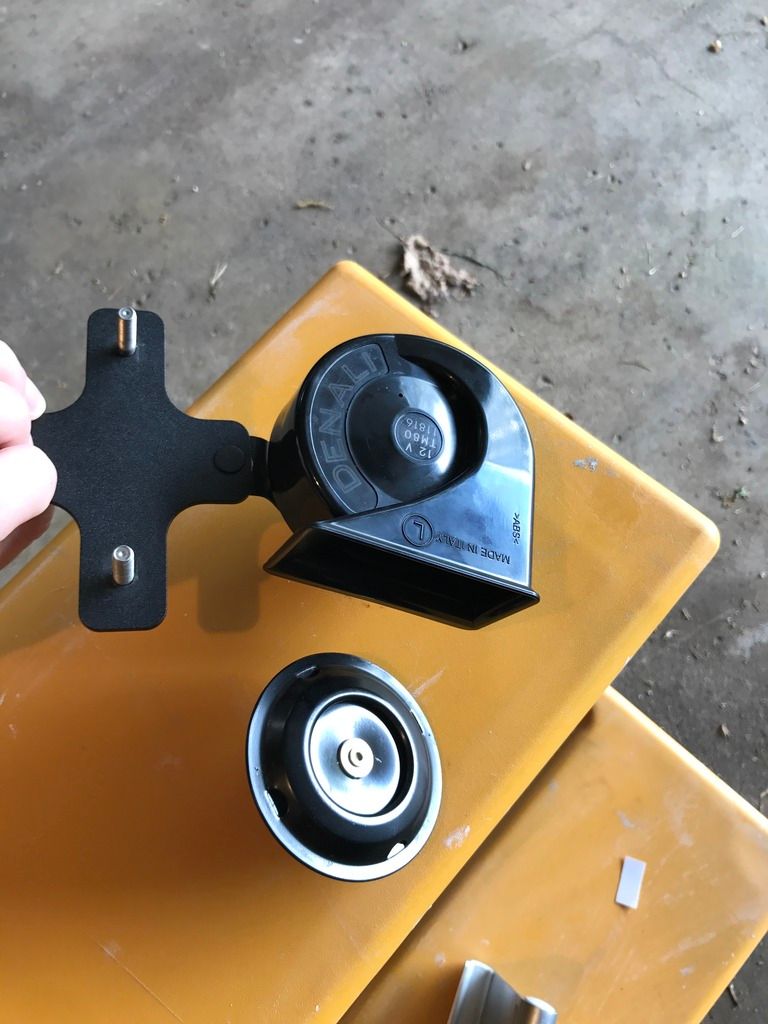 Sound comparison video:

Before
After
Note on sound: I'm just using iPhone mic, which I think compresses the volume change, so serves well to illustrate tone difference - but I'd unscientifically estimate the volume being circa 3 times louder.
Overall, the Denali is a nice bit of kit - and I.M.O a lot less likely to be ignored or not heard. It's still slightly more noticeable visually, and added a little weight , but I'm happy with the compromise.