Discussion Starter
•
#1
•
Hey everybody...just installed a pair of HOT-GRIPS (made in the USA!) on the Thruxton. They were fairly easy to install, with good instructions. I put them on and used RTV high-temp silicone to secure them to the bars. They have their own 'glue' but I'm a maverick and think I always have a better solution...
Following the instructions, I hooked up the grips to a 12V source and let 'em warm up to cure the adhesive. It's also a great chance to try 'em out, so I put on my standard (unlined) leather Tourmaster gloves and sat on the bike, gripping the grips...pretending like I was riding. The grips warmed up after about a minute, and were quite warm even through the gloves.
They come with a 3 position switch (Off, Low, High) and are pre-drilled for 7/8" or 1" bars. You can also get the bar ends drilled for your application with bar-end weights.
I'll post my actual riding impressions as soon as a cold day comes around. It was almost 80 deg F here most of this week, so I'll wait 'til it's a bit nippy to try them out. Here's a pic of the new grips installed: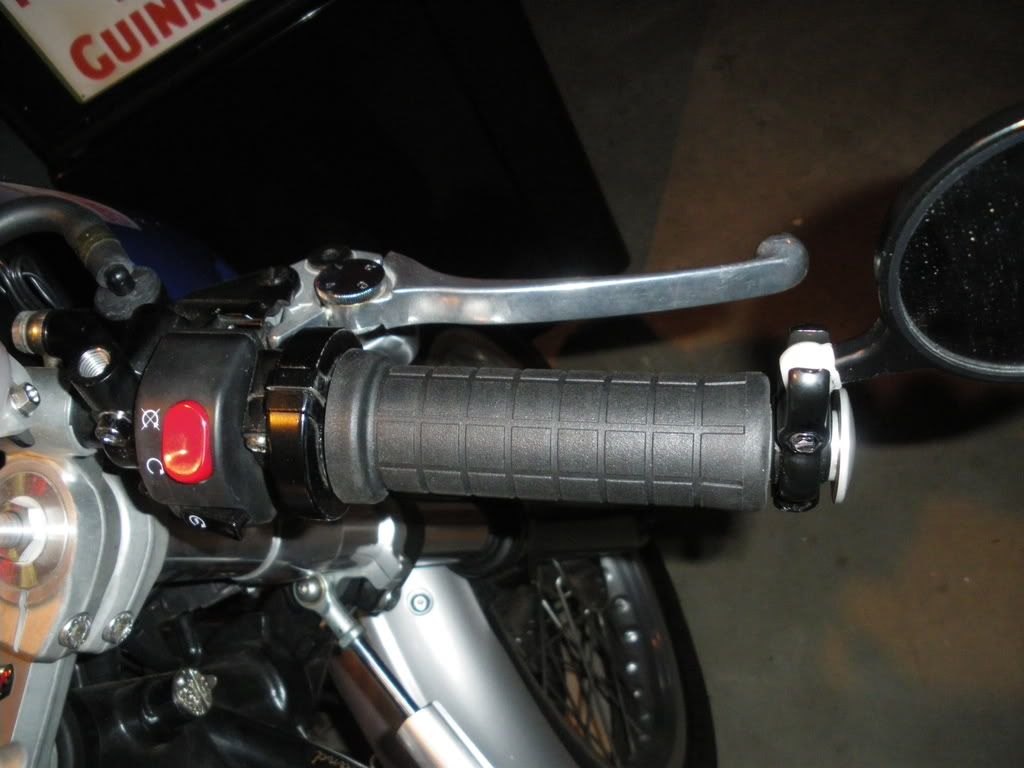 Cheers,
BLIGHT:motorbike: