Hey guys. I just picked up my 2013 Triumph Street Triple R on October 2015. Ive been loving it ever since. Rode a ninja 250,cbr600rr and cbr1000rr before. But here is my STR and mod-list: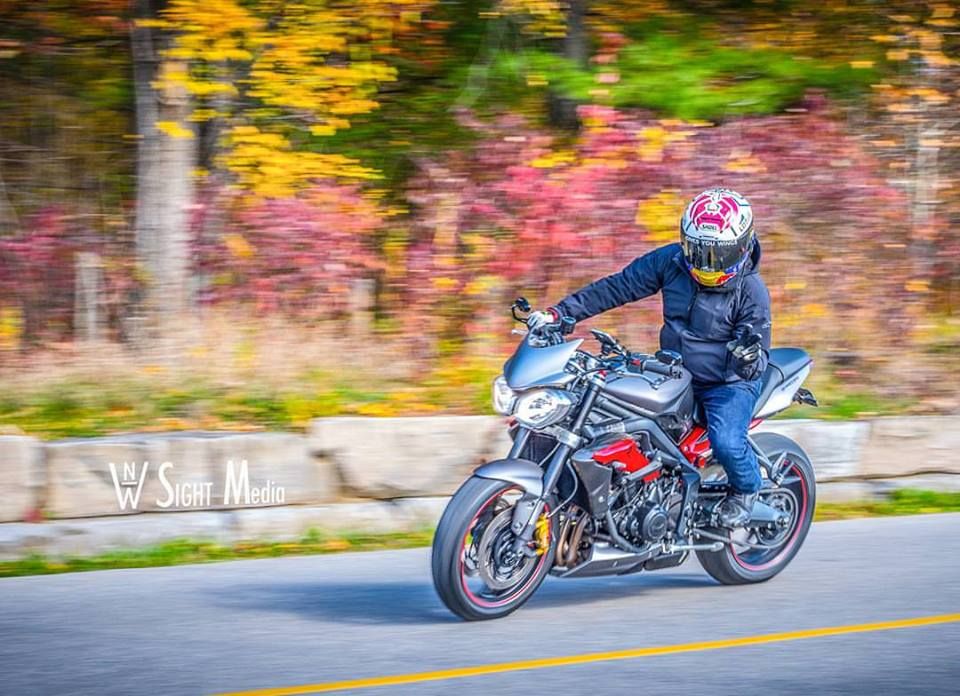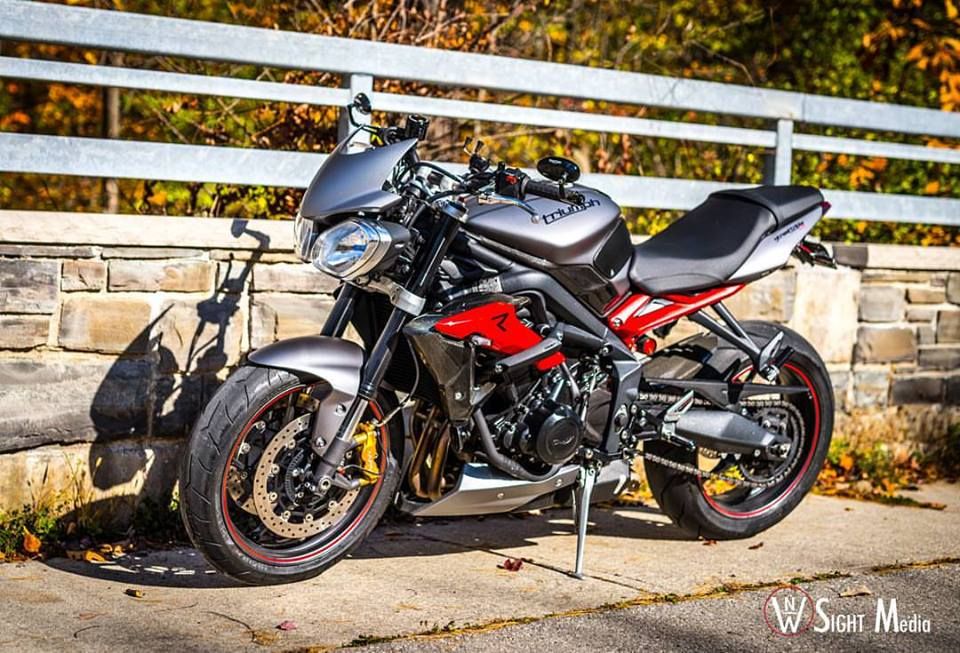 Mod-list:
Triumph Handle Bar Mirrors (Removed)
Rizoma Side Mirrors
Oxford Heated Grips
Triumph Anodized Front Brake Reservoir
Triumph Black Clutch & Brake Lever
Carbon Fiber Side Fairings
Rizoma Front Turn Signals
LED Headlights & Parking Lights
Techpec Side & Tank Grip
Triumph Quick-Shifter
Rizoma Rear-sets
Carbon Fiber Tire Hugger
Rizoma Rear Passenger pegs (Removed)
Rizoma Rear Turn Signals
Rizoma Fender Eliminator
Hoping to again more knowledge about my bike and make friend's in this forum.