Discussion Starter
·
#1
·
This post is just for the novice wrenchers (like me).
Today the second "Head Race Adjuster" arrived from Bikebandit, so I tackled the head bearing lube - was one of the last things I had on my 12K service checklist. In the process of doing the job, I learned two things that can save the next novice an hour or two of running around.
First, do you have a 30mm socket or at least a 30mm crescent wrench? If you're saying 'I have an adjustable that will fit' get ready to strip the top nut (it's made out of a mixture of aluminum and warm butter).
Second, there are two sets of bearings. The Triumph Shop Manual does not show this in the diagrams, in fact they only show one!
The first are obvious, and are in the exploded view on page 11.4 of the shop manual - on top just below the adjuster nut and lock nut (pic below of adjuster nut and lock nut):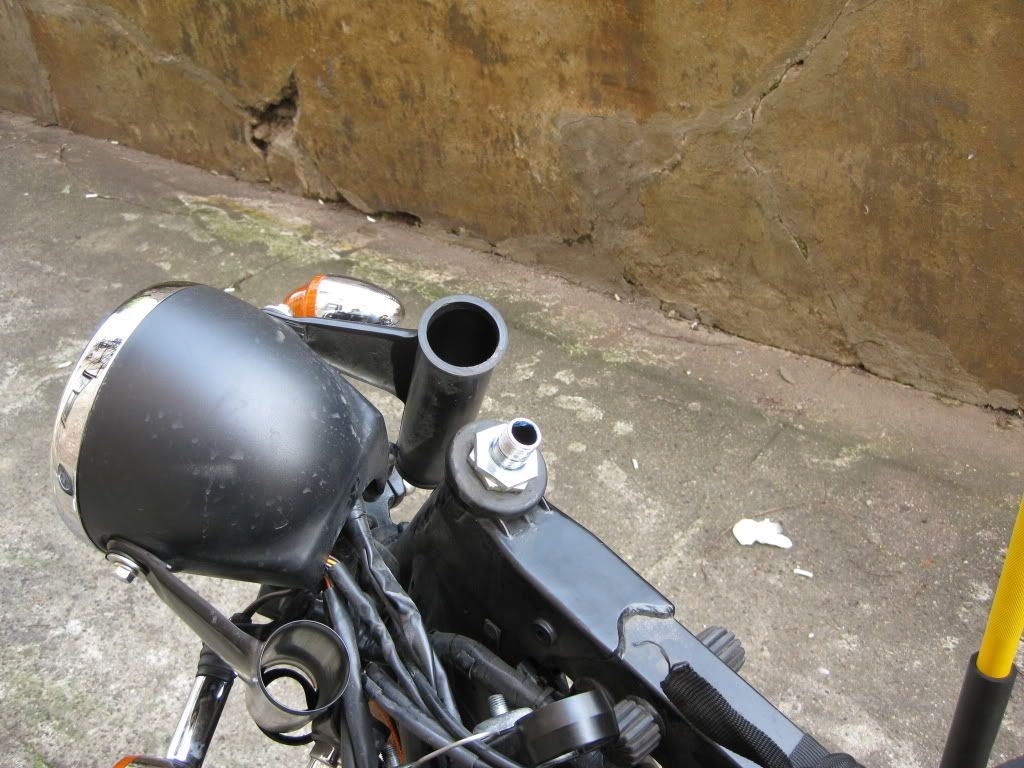 The second set of bearings are on the bottom of the yoke (I think that's what they call the foot-long pole that connects the top triple tree and the bottom triple tree.) Picture's worth a thousand words:
Other than that it's pretty straightforward. Your local Sears sells 30mm Craftsman sockets. Don't be like me, buy one before you take the front-end apart.