I know that is nothing new, was few threads about it on this forum already. But if anybody still hesitates while being annoyed with peculiar feel of the Speedy brakes, here is my story.
I was always finding brakes on my '07 slightly "different" from what I got used to. Nothing wrong, brakes are strong and very effective, I can put bike on its nose with 2 fingers, but... Long initial pull and long travel afterward is good to prevent accidental lockup with hasty application of power - not bad, but lever has to be far to avoid pinching fingers. Then one day I took off front wheel an pushed-in pistons, and after assembly - I have normal brakes! Lasted for a week and went away (see
thread about it
) But I got the taste of what I liked and decided to go for it.
Long story short: got all the parts, done upgrade. How much it costed:
- 2007 GSXR-1000 calipers (new, with pads) - ebay, shipped $115
- Nissin master cylinder (new, '07 GSXR-1000) - ebay, $43 shipped
- custom Galfer steel braided "T" line - cyclebrakes.com, $140 shipped
- GSXR bolts ($12, dealer) replaced with fancy titanium bolts ($46, tastynuts.com)
- shorty Pazzo brake lever - $100, duncanmoto.com
So for ~$450 I have new brakes, with all new parts. You can knock-off $150 if you avoid fancy (pazzo+bolts). Was it worth it? Absolutely! Lever now has very short throw before brakes bite, then you modulate braking force with pressure, with minimal lever movement. Feel is great, and brakes finally match the bike. Love it!
Added benefit of having replaced gold with black calipers - looks sharp, look at the pictures.
Master cylinder:
Caliper and brake line routing: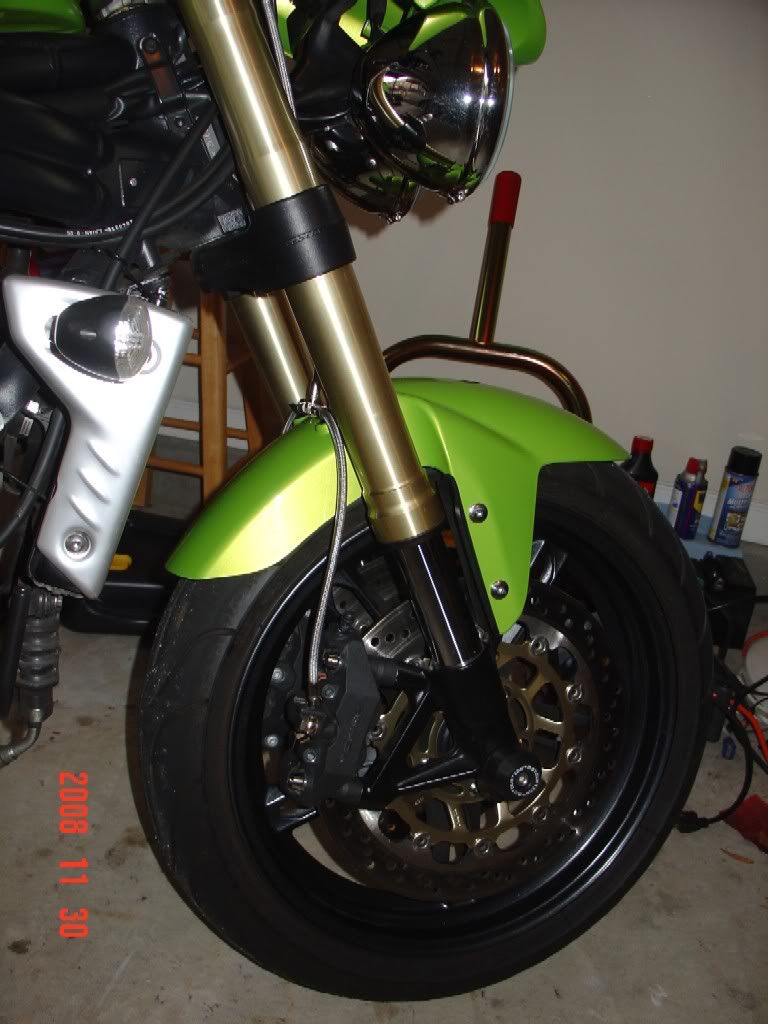 Front with black calipers: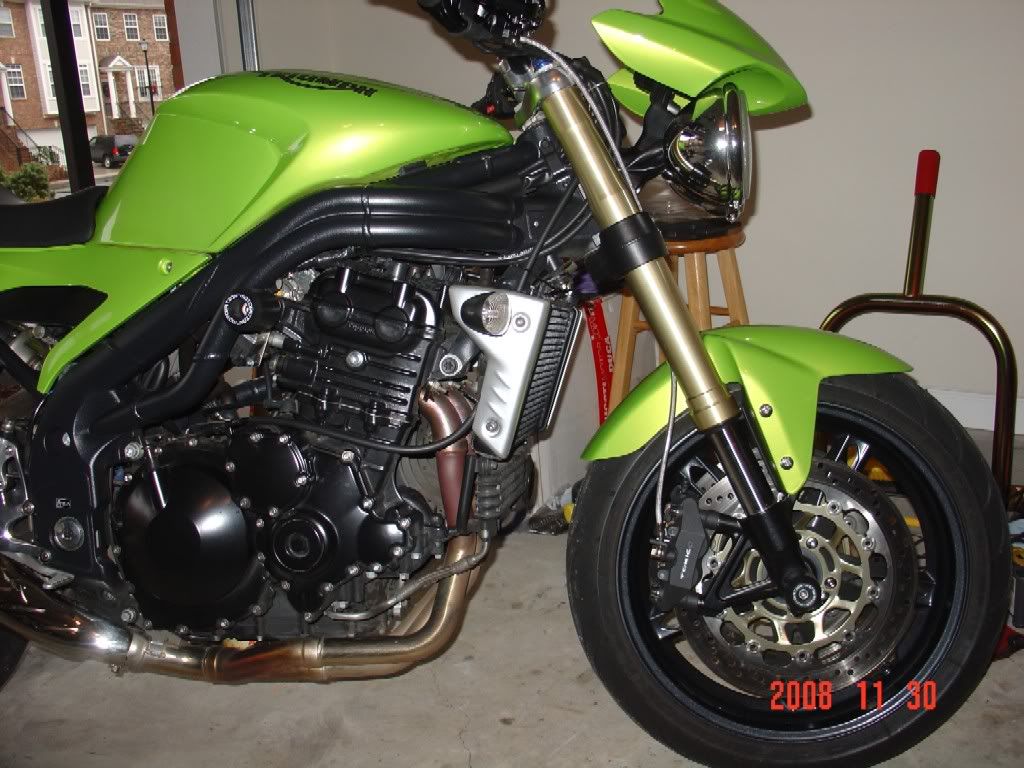 And bolt comparison: Triumph original, GSXR and titanium (top to bottom):