Hello guys,
I'm new here to this forum since I just bought my first triumph (t595 daytona rebuild to street triple)
I only drove it for 10 minutes since I have her, because of the magnefecent weather here (snowing in springtime :s)
I drove a ducati monster before the triumph and a suzuki bandit. I must say, none of these bikes feel so amazing then the daytona when turning the throttle down!
I bought this bike with 24000km on it, but there is no spark of rust on the bike. It seems like the bike had been cleaned more then it has been riddin.
I just have a question about the rear seat. Does there actually excists a rear passenger seat for the t595? I am desperatly looking for such seat! Can someone please show me where I can find one? My girlfriend would be verry thankfull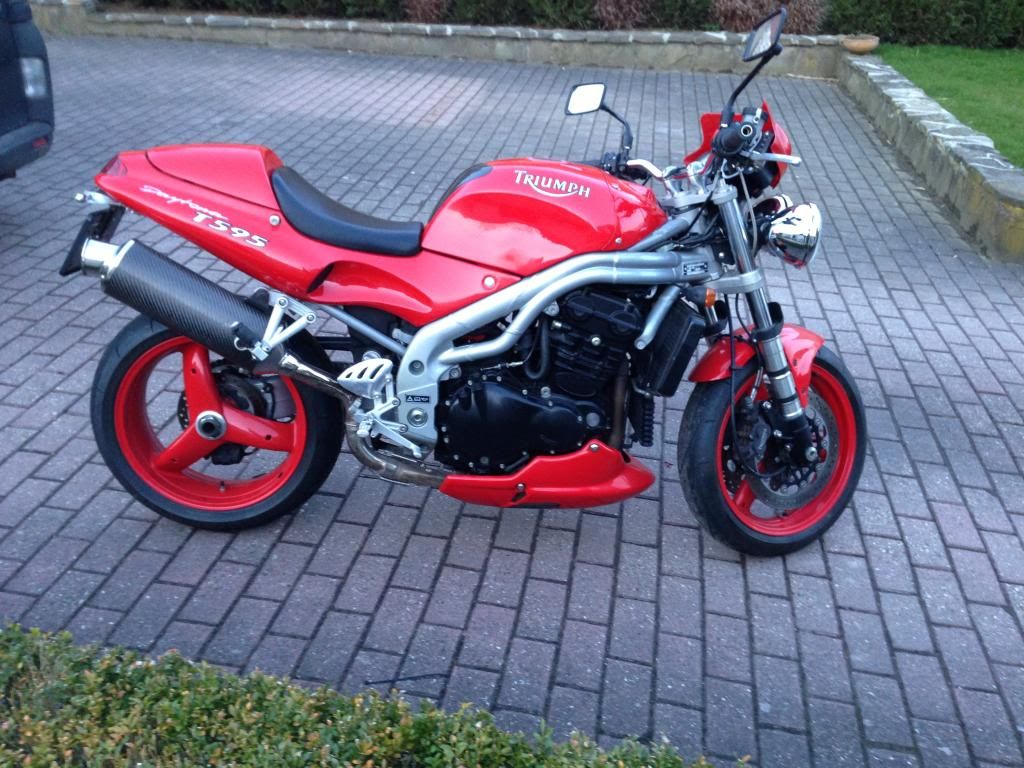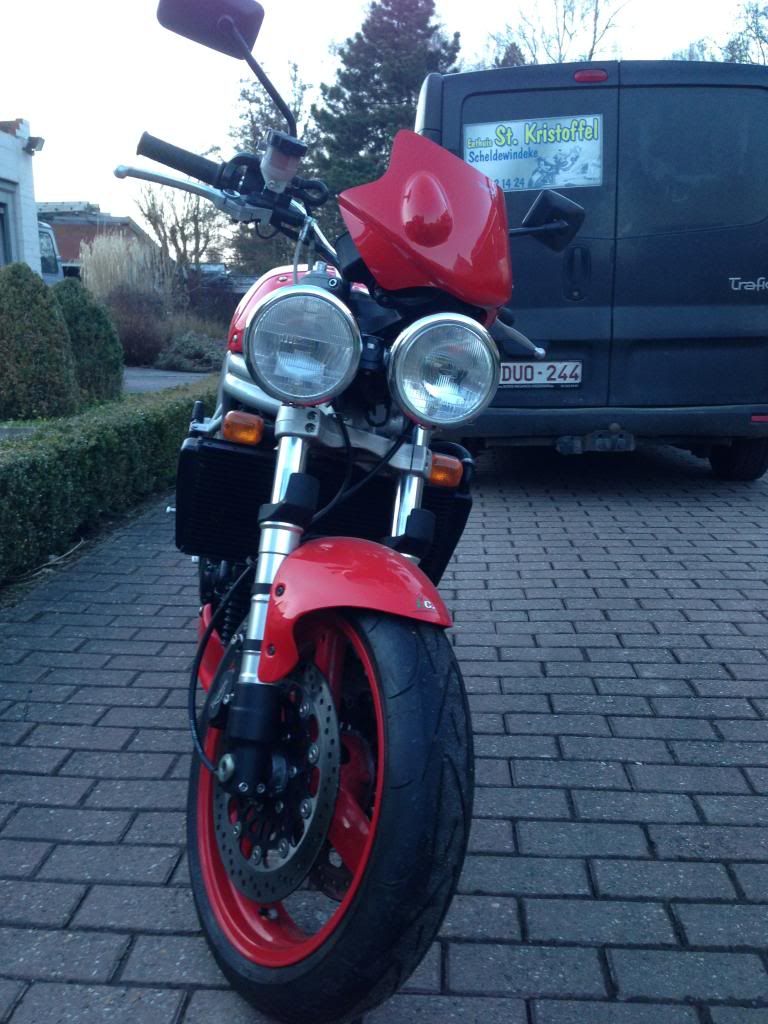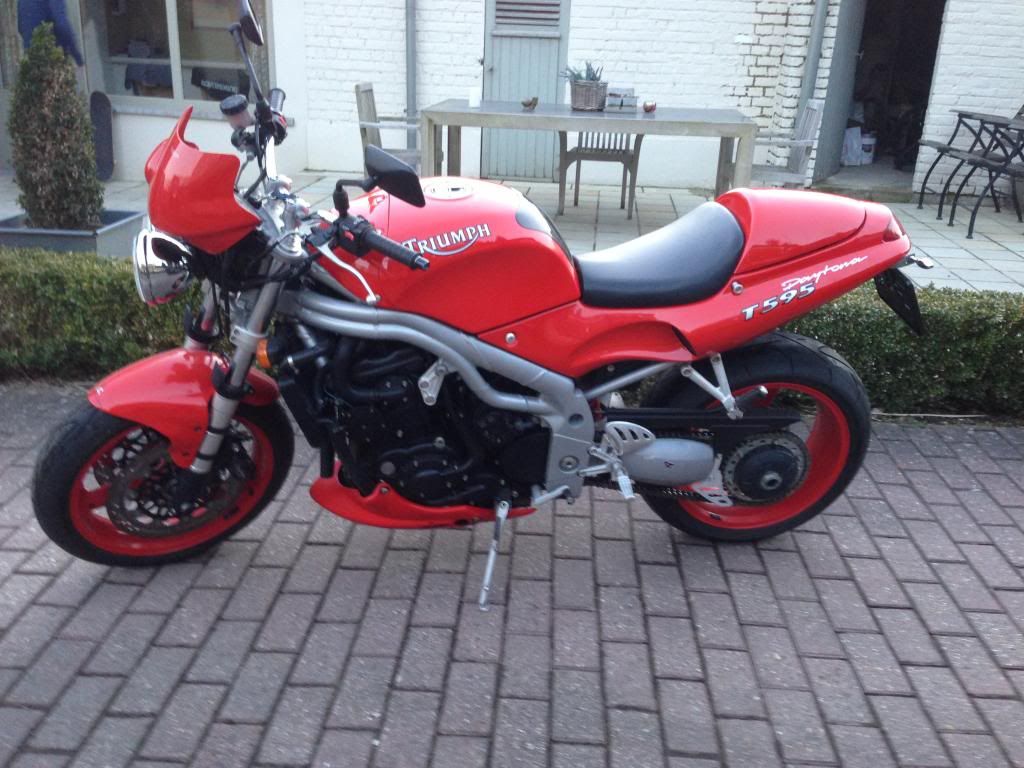 Thanx in advance guys and greets from belgium!