Discussion Starter
•
#1
•
No, not
I mean these:
When we took this picture: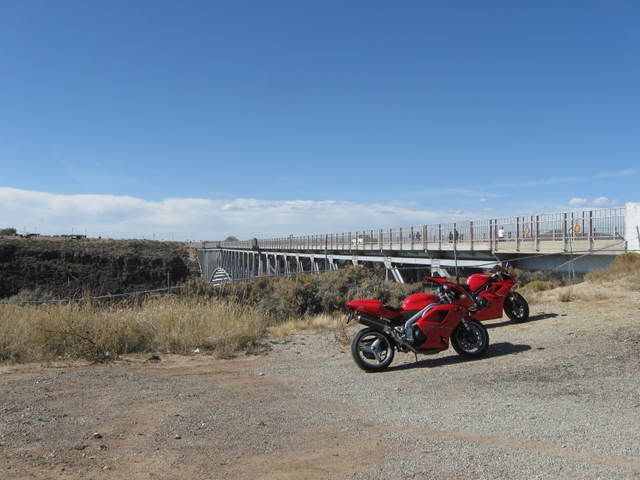 (from
this ride report
), my buddy rolled his 675 over some goat heads, and quite a few of them stuck in his front tire. His brand new Michelin Pilot Race, which is a pretty soft tire. He kind of worried about it, and I said he was nuts. "There's no way those things are going to get through a tire!" I said.
Well, darned if he didn't come out yesterday morning and find a
fully
flat front tire. Now, it might not have been the goat heads; maybe we didn't seat the bead properly when we put the tire on. Maybe the cold snap had something to do with it. Or gremlins. I still remain skeptical that goat heads caused this, but I'd love to see what everyone thinks. Could burrs/goat heads/vegetative products have caused enough of a slow leak to make a tire go flat? Jerusalem thorn (
Parkinsonia aculeata
), maybe, but not goat heads, right?