Discussion Starter
•
#1
•
Hello all members,
I have to sell my 2002 Triumph Thunderbird 900. (eBay:
2002 Triumph Thunderbird 900
)
Located in New York City (Astoria), NY.
Am looking for about $3250 (as I have a bunch of accessories included).
I'm attaching some pictures here. Please check the eBay link for more pictures. I will add more pictures here if there's enough interest.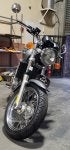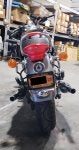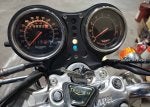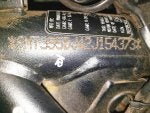 Copy-Pasted relevant bits from my eBay advt:
I'm the 2nd owner. The 1st (original) owner used this as his daily ride from new. I purchased it for Sunday morning rides.
The valve clearance has been checked (clearances were still within-spec) and coolant flushed by a motorcycle shop in late 2018.
Oil change, brake fluid and clutch fluid will be due to be changed in mid/early-2020.
Motorcycle has brand new brake pads.
Brake calipers have been upgraded with stainless steel pistons.
Spark plugs are new as well. No modifications to engine or exhaust.
Fuel has always been stabilized, so the carburetors are clean.
No rust in fuel tank as I try to keep it topped up with fresh fuel.
The chain is clean, lubed and in very good condition (no rust or mechanical sag / wear).
Mechanically, electrically, visually & functionally this bike has no issues.
The handlebars have been lowered to give the ride more of a Cafe Racer stance.
Pannier mounts are installed (Saddlebags are not included).
Has a center-stand, in addition to the standard side/kick-stand.
The wheels are in good condition but could use a polish at some point in the future for aesthetic reasons.
The battery is about 4 years old but works well now (no immediate change needed).
Bar-end mirrors are installed but I do have the original mirrors with me (Included as part of sale).
The tires are getting tired but I do have a set of brand new Avon Sprint ST tyres in the O.E. size, new tubes & rim tape that I had meant to get mounted (Included as part of sale).
Am selling this motorcycle as I do not ride much, mainly due to time constraints.
If I could, I would keep it forever!
The clear NYS Title, is in my name. I have the original Lien Release Letter from my bank as well.
This is my preferred method -> Bring cash, your plates (don't forget your insurance) & ride away (or get it towed to your place -
ATGATT!
).
Shipping (at buyer's cost) will be considered as an option, though not preferred due to logistics.
This is not very fast but it is a heavier motorcycle, so it's not recommended to be used as a starter / beginner bike.
I will be traveling the last week of December 2019, so please be patient if I am late in responding to any queries during that time.