I posted an
initial design
for custom forward pegs a couple weeks back. The much revised version is now complete and installed.
Here goes…
I wanted to try to tuck these babies in, so I did some experimenting with a broom handle. I liked this spot: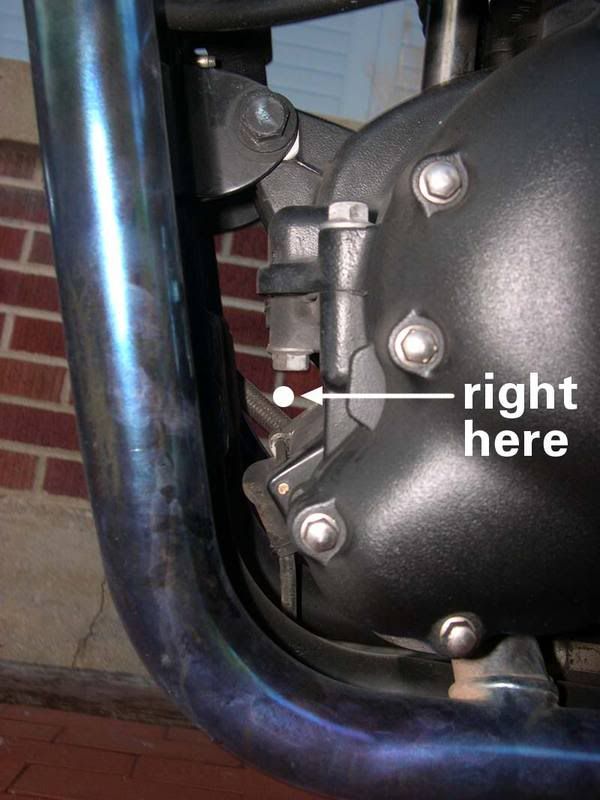 So I went to work drawing and cutting paper brackets, and finally came up with this plan:
drawing linky
The engine mount bracket evolved some in metal.
cont…