Discussion Starter
·
#1
·
I was looking at the alternatives for a fork brace and didn't want to mortgage the house to get one. I found these TEC CNC fork braces local to me after inquiring through the UK site.
Oz seller ->

http://myworld.ebay.com.au/tecshox/?_trksid=p4340.l2559
UK seller ->
http://myworld.ebay.co.uk/101turbogas/?_trksid=p4340.l2559
The guy that I dealt with even came to my house to delivery the fork brace and I ended up buying a 19T front sprocket as well. Nice bloke that knows his stuff. He has shockers, centre stands, pack racks available with other things in the pipeline.
The fork brace is well made and a lovely finish in black or silver. Fitted in 15 minutes and that included the time spent procrastinating over the best way to cut off the plastic fork guard. At $70 it is a bargain and great compared to the others. Coupled with the NHK steering dampener ($205) it has made it more settled through corrugated corners.
I haven't been able to push the bike in corners as much as I would like with the standard front suspension (YSS emulators on Wednesday) and the old Metzlers but the seat of the pantsometer it's a definite improvement. Just wanted to post to save some $ for others that have helped me.

From the front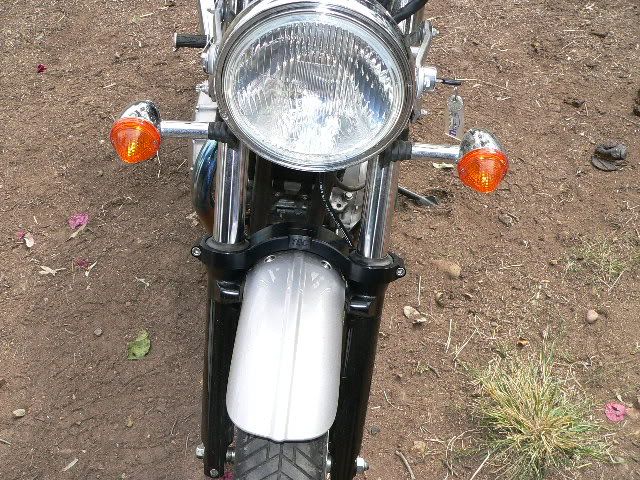 From the back