Discussion Starter
•
#1
•
Here are some of the crash pics...not bad. You can see the scrape on the alternator cover, the clutch is a little bent (I straightend it with a hammer), and the turn signal was busted.
I decided to add a fender eliminator that I got from EBAY, it was a custom solution from a guy at
www.moto-fab.com
.
I also had to purchase adjustable license plate brackets from motrax. They come in a package called rrsend.
Clicky
I just took the brackets and modified them so that I could install the lights. Some slight cutting is necessary, due to the fact that the cans are in the way. No issue, it's just aluminum.
I installed a pair of LED lights from motoboss. You can pick any of these up anywhere. I got them from cycle gear. I don't know if I am sold on the LEDs yet. They were supposed to have some resistors but they did not lower the blink rate. I may just swap them for some good ole fashion bulbs.
I used the signal lights from the back to repair the signal light that was busted.
Next week I will install the new pazzo levers.
Alt cover scratch
bent clutch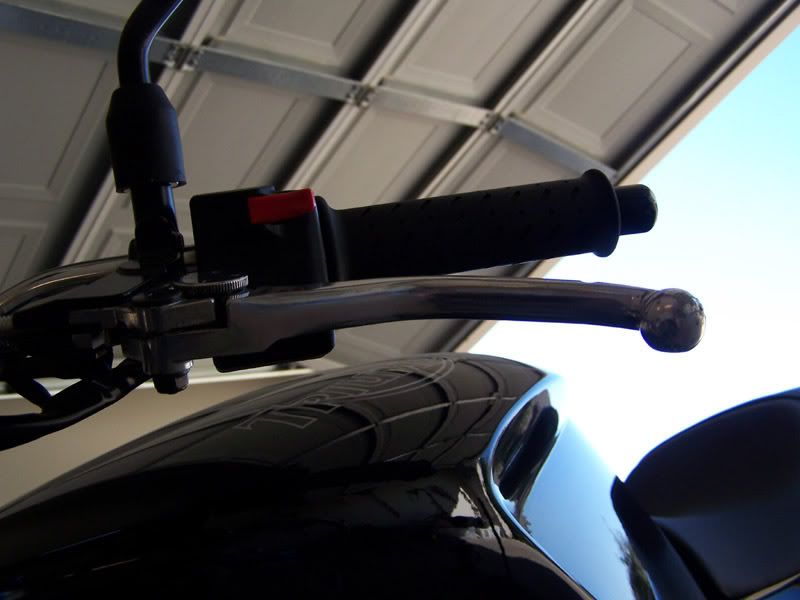 busted light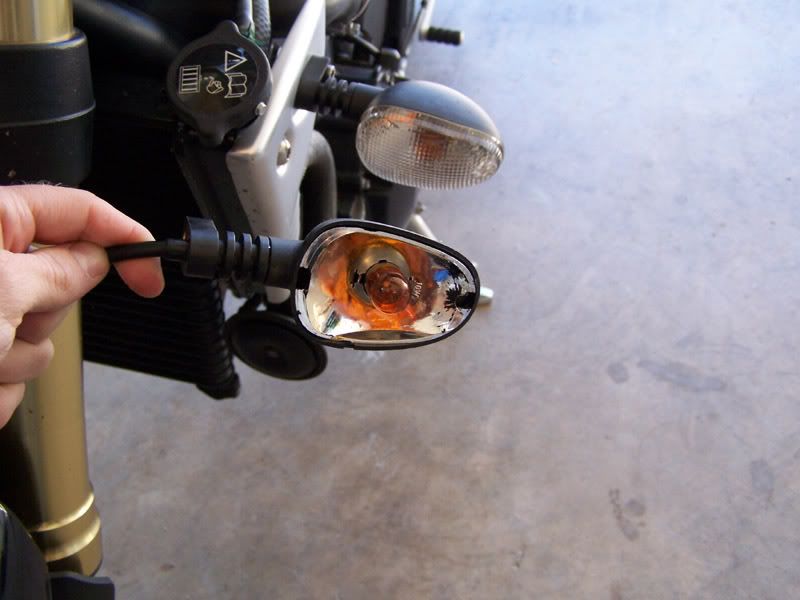 Updated tail front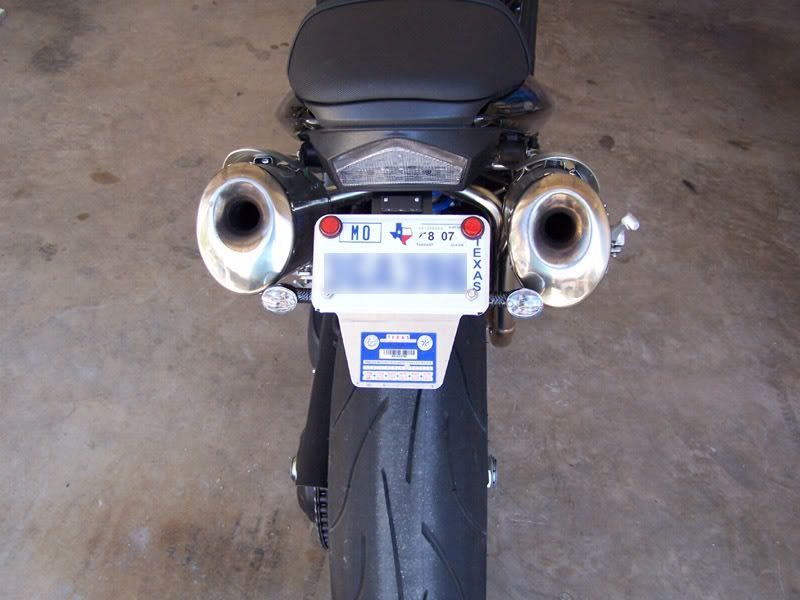 Updated tail side