2004 Daytona 955i, 2018 Indian Roadmaster, 2014 Triumph Scrambler, 1980 CB650C in resto
Discussion Starter
·
#1
·
Well, it's my day off, I had a long week (yes, in four days), and a rather trying night last night. So the road called. It was calling my friend too, and his 675. There were a few tasks to complete, so it was 10:00 before we hit the road. No harm done, though; just gave it time to warm up a bit more. It was warm enough that I was in my middle-weight jacket and gloves. They were comfortable all day.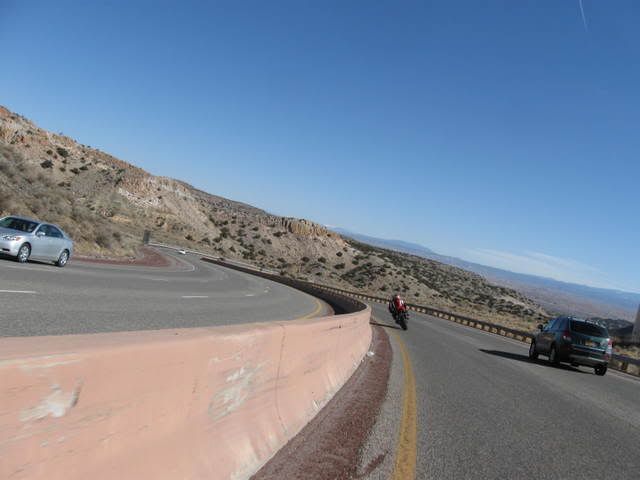 The ride started off really well. It never changed. We saw a lot of police on the way to Albuquerque, but we were careful. There were a lot of riders out.
There was some traffic, but not too much. We managed to be clear of it for the good parts. You can see my friend right and the end of the visible road in the picture below, if you look closely.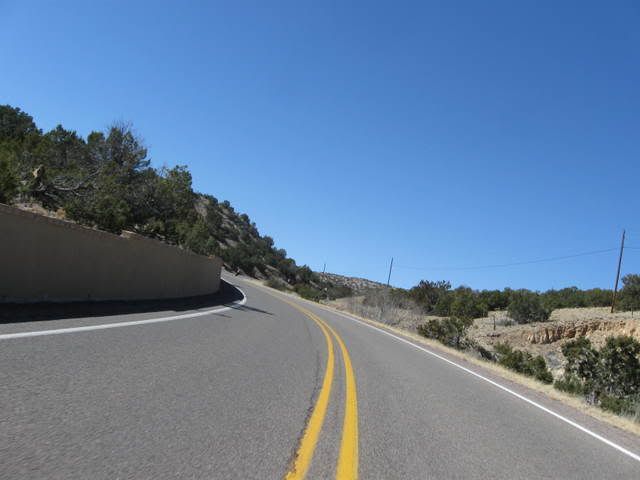 Madrid doesn't look quite like it did in Wild Hogs, but it is an interesting little town.