Discussion Starter
·
#1
·
Just thought I would share some step by step photos for installing the D9 bracket with the ignition relocation on a 2013 Bonneville. I've got the base model Bonnie, but added the OEM tach a couple of months ago. Really wanted that ignition relocation plus a more streamlined look to the instruments with the flat panel.
As always, Seth (aka D9) was great to work with with advice, instructions, etc. Here's a picture of the bracket from Seth's library.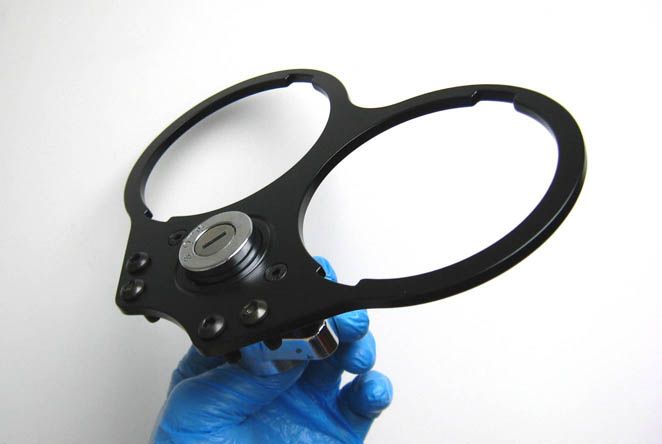 The bracket is out for delivery now, but I couldn't wait so I started on the disassembly and prep work now, and will sit on the front porch waiting for the mailman the rest of the afternoon!
Here are some "before" photos.
First step was to remove the Dart windscreen by removing the 4 M4 hex head bolts and setting the screen aside. You don't want to scratch up the headlamp bowl, so use one of the wife's clean dishtowels to protect the headlamp from any tool scratches.
Then unscrew the nuts from the back of the instrument cups. 8mm wrench to loosen them up then spin them off by hand.