Last night my wife and I were enjoying a fire in the back yard with the Harvest Moon...and having a few cocktails...Chocotinis...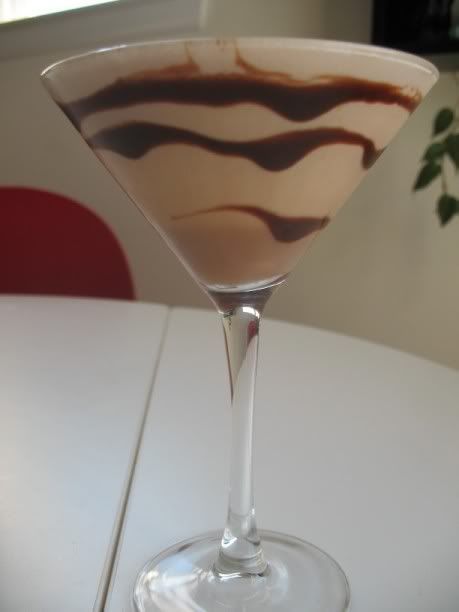 Ive never had one before...Im more of a beer and whiskey kinda fella myself...but they were good...I ended up having
several...
I thought they sounded pretty girly until I had one...there no BS...she made ours with Grey Goose vodka and Godiva chocolate liqueur...and they were pretty strong...
We laughed that my balls were shrinking after every one I drank...and I had alot of them (drinks Junipero) ...
So did I actually loose man points for drinking Chocotinis...I mean even the name sounds femy...