Discussion Starter
•
#1
•
Strikes me that quiet a few of us once bitten by the 885 lump seem to aquire another...not necassarily the same ! I as most will know have me S3 and a Sprint Sport...I'm geared up to work on both and it's easier having two bikes basically the same to do so.
So this thread is dedicated to what you like in comparrison to your other bike, pics of them, what you've done to them and how and why you use them ;-)
Me first.....
Sprint...aka Shopping Trolley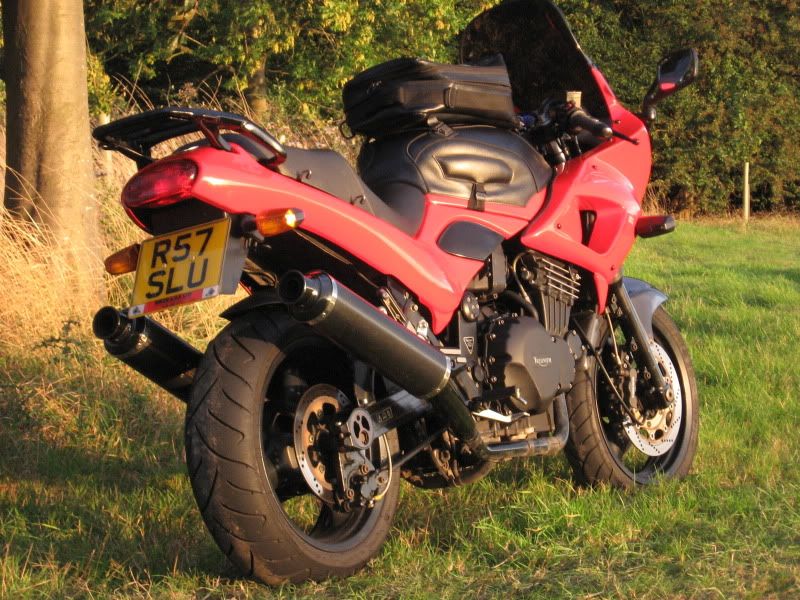 As you can see this one if practical bike for me..Baglux/rack/tall screen/heated grips/chain oiler...even a turn signal alarm !!!
And of course the S3
Not going to say anymore as it's obvious what's going on here Lol
So interested to here about your other bikes and what's going down with them ;-)