Discussion Starter
·
#1
·
You off topic hate'n bastards will just have to grin and bear it, 'cause IMO this is about as on topic as you can git. :-D I was really wanting to git ol' yeller back together before I started this thread, but dang it, I just can't stand it no more, I have to give credit where credit is due. :-D The pics will be coming soon, hopefully within a week, and I will post them back in this thread.
1st of all, I wanna thank Shawn and Mick for starting this great site and keeping it going. If it wasn't fer Trat, my bike wouldn't be half of what it is today. You guys are great, and have hooked the cheapster up with so many great deals, I don't know where to begin, but here goes...
Big thanks to Devious whom I just got off of the phone with and my parts are finally on their way after being damaged and sitting in the corner at a local shipping store fer a few days. Devi had to put some fire under their ass, and he got the package and carried it to UPS himself. :-D He also deeply apologized fer the time it has taken, and said he was gonna make it up to me by doing a little sumt'n special. That one is definitely gonna be a suprise this time, I'm not tell'n! :wink: :-D
Wanna also thank bsmith222(Brent at newspeed3.com) fer the great deal on my tail light and flasher relay. Great guy to deal with, and lightning fast shipping. The parts were at my door 2 days later!
Also need to thank SteveLarson with Annitori Distributing(Zard America) fer the great deal on my Zard slipon. And although I haven't gotten to try her out on the road yet, I can tell I'm gonna love the hell out of it. :-D Once again, Steve is a great guy to deal with, and the exhaust actually got to me before he thought it would.
Then of course, I gotta thank zooplancton fer the deal of the century on the rear hugger(absolutely free)! :-D Got her mounted up today zoo, and she looks great on ol' yeller. :-D
And I can't forget OKCTriple fer the great deal that he gave me on my Rizoma radial naked mirrors. Once again, I haven't got to try them out yet, but they look freak'n awesome on speedy. :-D
Heck, I even have to thank TSC17 fer the rubber that's on ol' yeller right now. He hooked me up with a great deal on a set of Pilot Powers. :-D
So anyways, thanks to all of you guys fer help'n me out as much as you have, and if there's anything that the cheapster can ever do, don't hesitate to ask. So if I git the chance to meet any of ya this year, or anytime, remember this... 1st round is on the cheapster. :chug: Assuming you'll take care of the rest, of course. :wink: :-D
Alright, 'nuff mushy stuff, let's git out and ride.
enjoy the pics... :-D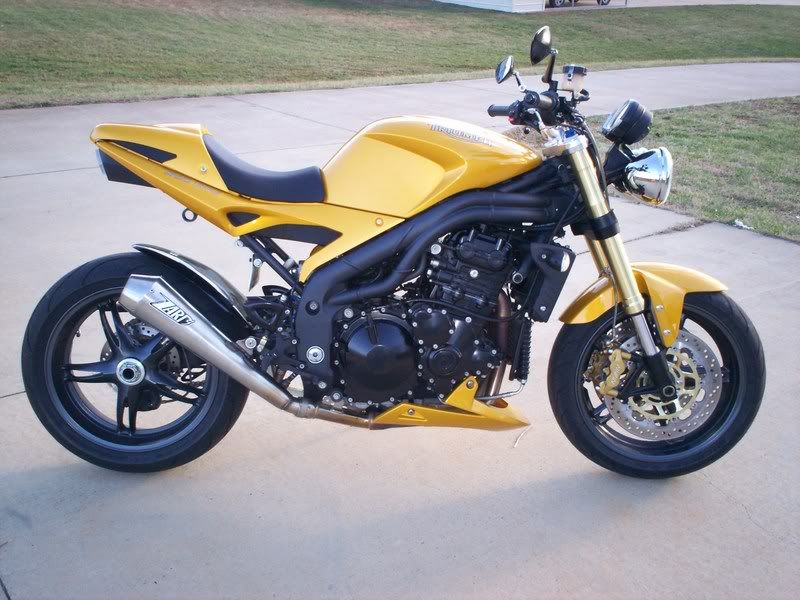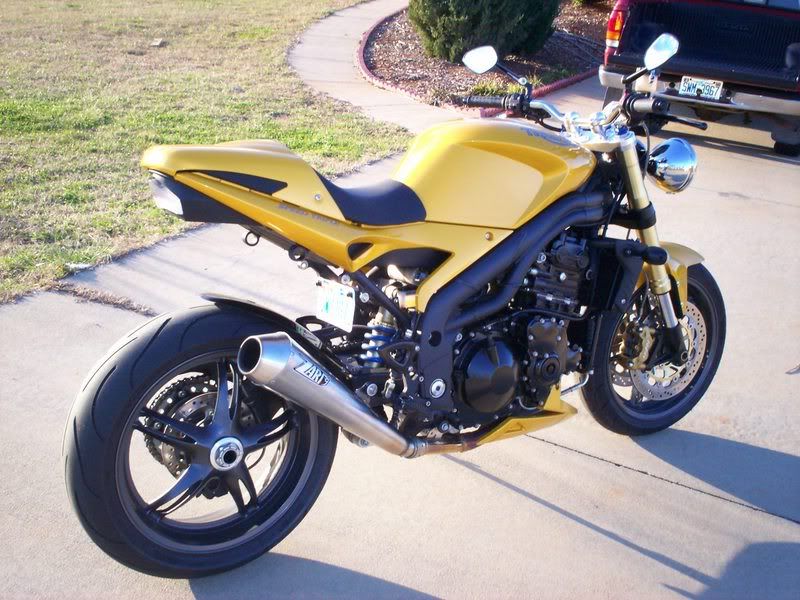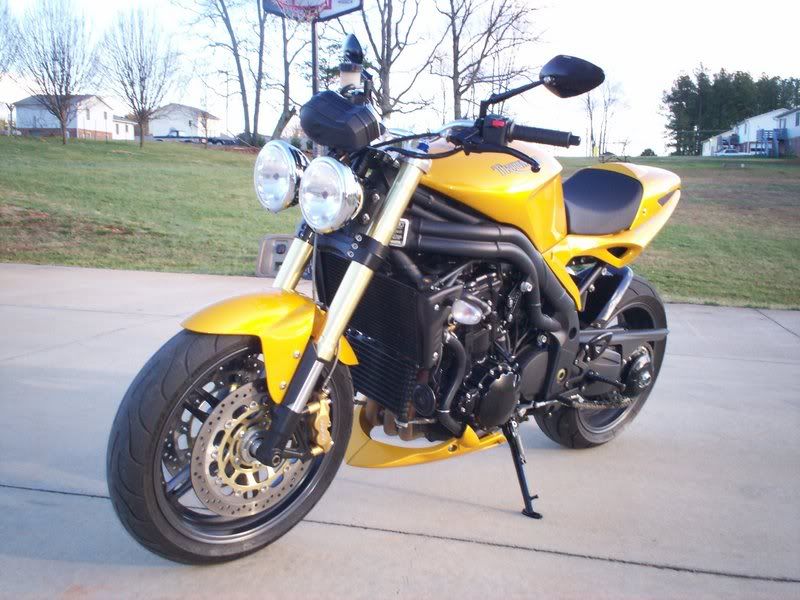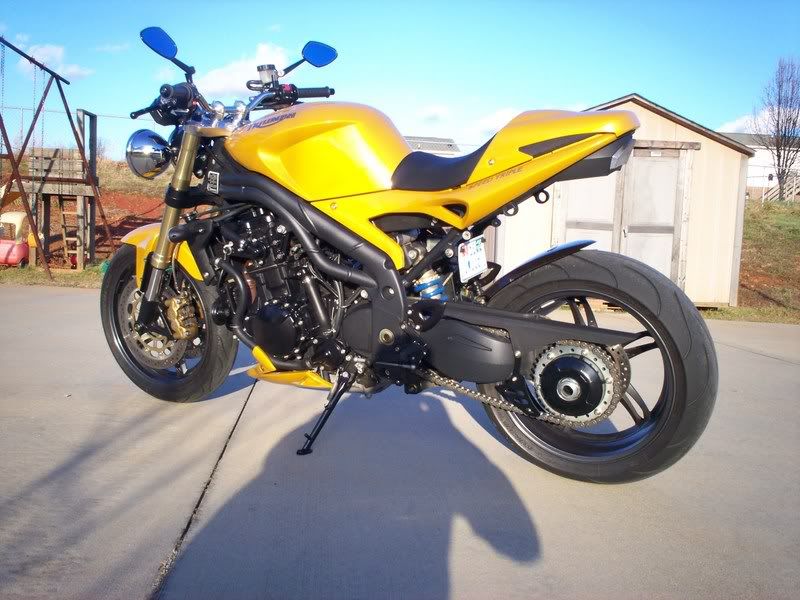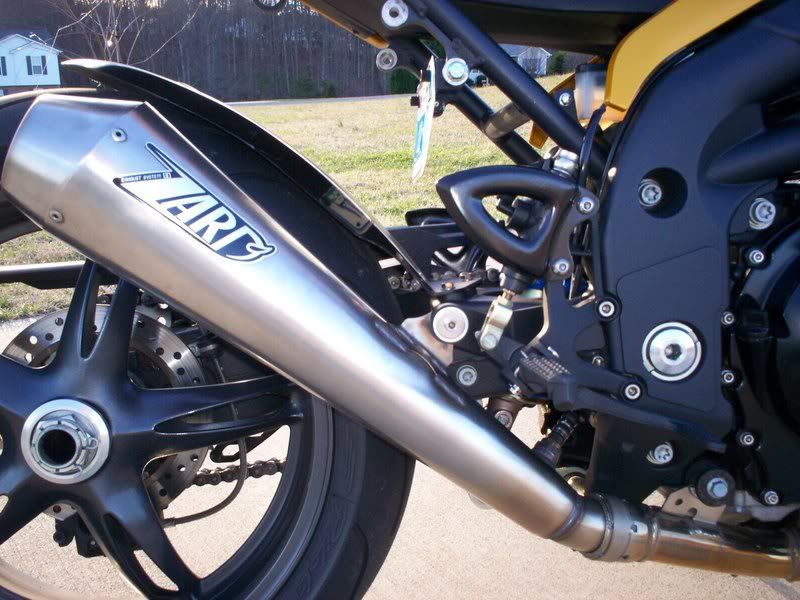 [ This message was edited by: cheapbastard on 2007-01-11 09:04 ]