Discussion Starter
·
#1
·
miss Tracker?
I still email him from time to time, but I sure miss his posts and funny ass threads. :hammer: :-D Last email I got from him he was telling me he traded in the Mini Cooper fer the new S model. He was gonna be busy toy'n with it fer a while. But don't ya just miss the good ol' threads like this one...
clicky
I think I may be the only one with an actual Tracker collection. :-D I landed a cool tee from him, and even some fuzzy dice. :-D
If ya can't read the shirt, on the front it says "Speed Triple in the slow color"
the back says "I am sorry I bought a scorched yellow speed triple. I should have bought the fast black one."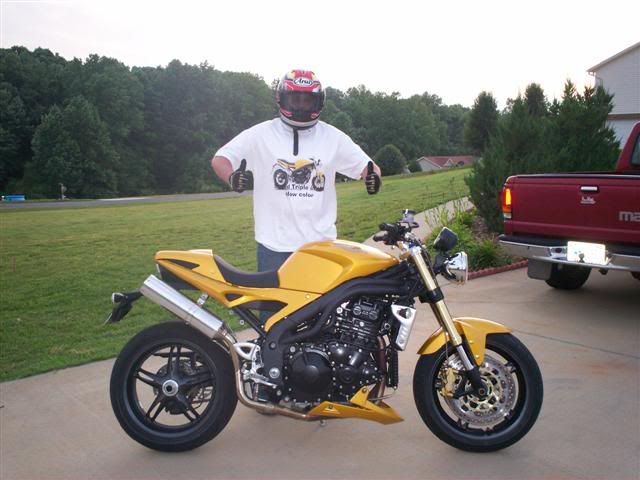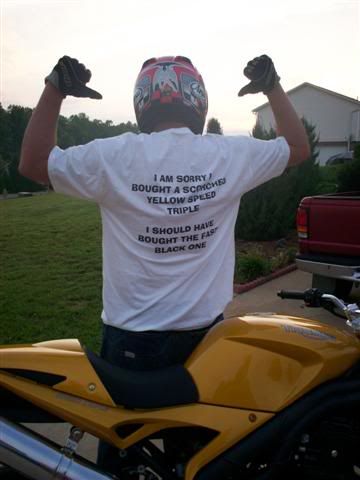 and the fuzzy dice... :-D