Discussion Starter
·
#1
·
Being me, I can't leave anything alone, so I undertook one of many mods to come, as much as possible I want to keep them functional and minimal.
One of the first was to swap the exhaust, see that thread, and to add a set of case guards. I got lucky and got these new off E-bay for $70. Not bad for Triumph accessories.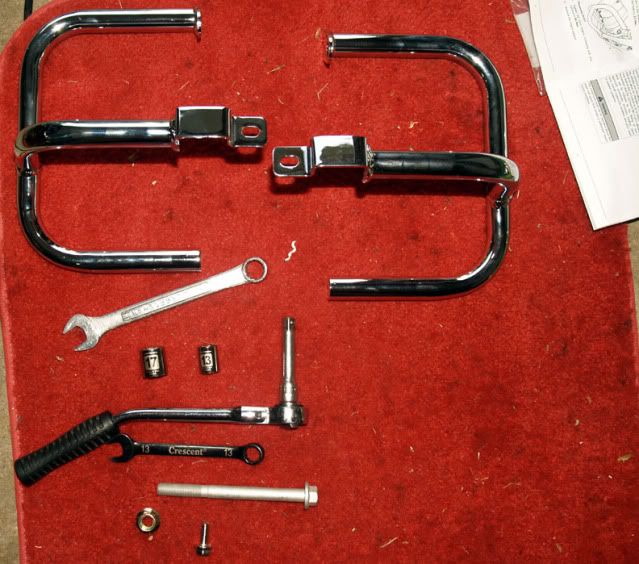 The Guards with bolts and tools needed to install. A 13mm socket, 17mm socket, extension and wratchet, and a 15mm wrench, plus a small hammer.
First I put the Scrambler on the bike jack since I lack a centerstand.
I also added a 2X4 to make sure the motor would not move when pulling out the pass through mount bolt. Not likely since the upper mount should hold it in place.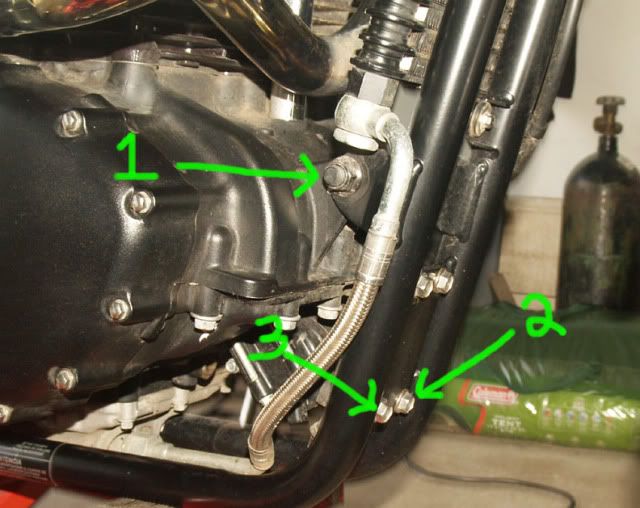 There are 3 bolts and a nut to remove. First remove number 2 and 3 then the nut on the right side, #1.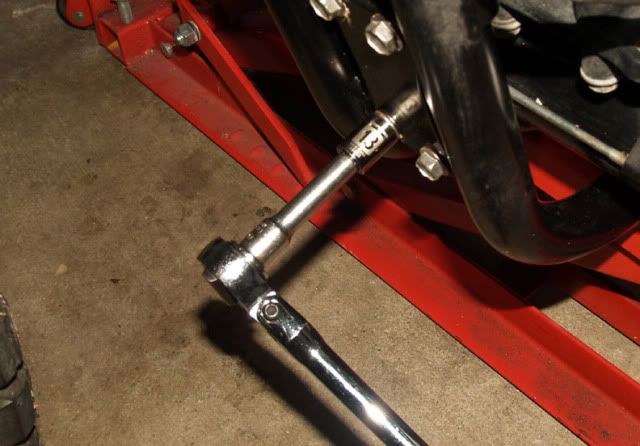 Removing the front bracket bolts, these you wont keep.
Continued...