Discussion Starter
·
#1
·
It all started fresh out of high school. Day dreaming about vintage triumphs. I don't know what planted the seed – maybe a vintage motorcycle calender that got given to me as a kid, but I wanted one.
Over the years travel and work all got in the way, so I would daydream and collect pictures for inspiration instead… Sleds, flat track, original, bobbers, whatever jumped at me – far too many for me to show here, but a few. Fell in love with desert sleds though.
One night 10 years later I'm randomly trolling through ebay/gumtree, as usual every once in a few months.
It took a price drop on what the guy called a 'runner' – for me to go look at one. If you never ever go, you'll never ever know!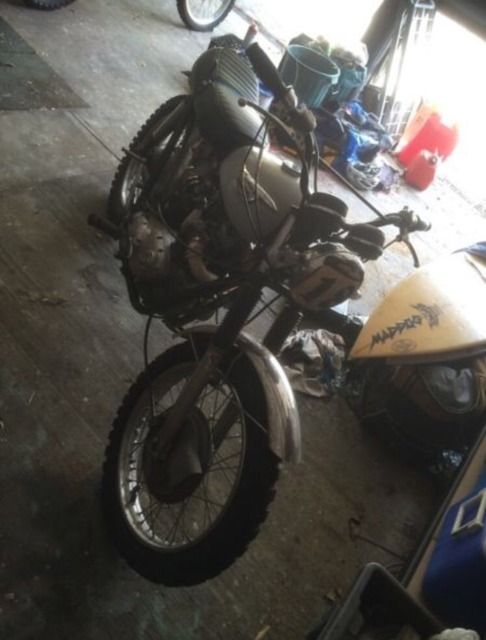 Maybe it's the high bars and dirt tyres that jumped out at me. That and maybe I don't care so much about the OIF thing anymore, or I'm over the ever rising 60's pricetag. Or maybe I have no ideas about triumphs and just figure it runs, this'll do.
But it begins! Would be lost without triumph rat trying to figure my way through this thing!