Discussion Starter
·
#1
·
Last week I was fortunate to visit the National Motorcycle Museum in Birmingham UK, just a few miles from the old Meriden Works. I was delighted to see so many old bikes, but especially the Triumphs. One of the bikes on display was a 59 Bonneville, restored to new condition. As you can see, the oil tank and side panel are painted black, and it reminded me of how the light blue side covers on my 2009 50th Anniversary Bonnie don't look right to my eye. The visit to the museum settled it - I'm going to have to find a a set of black 2009 side overs for my bike, and put the blue ones away for posterity. Although the pictures don't show it, Triumph really nailed the paint of the 50th Anniversary bike as the both the blue/gray and orange appeared to be a dead nuts match.
I also really liked the headlight nacelle on this bike - very cool!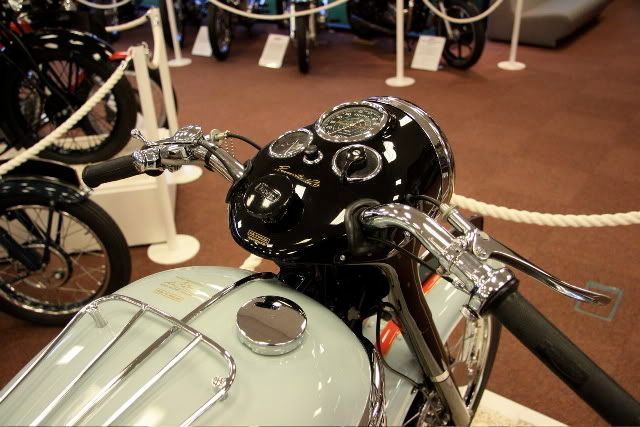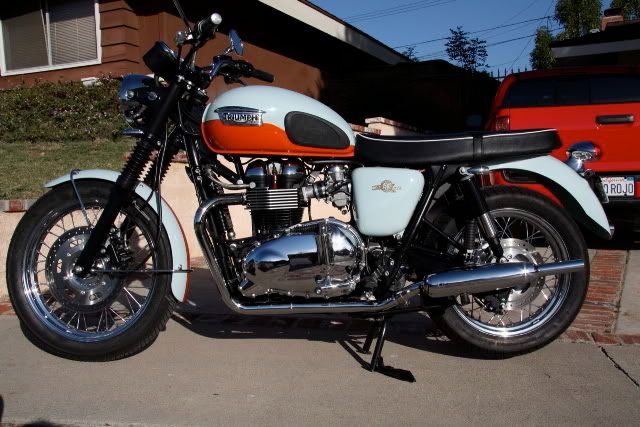 I also saw a modern Triumph that I'd never seen or heard of: a 750cc 4 cylinder prototype that was under development to counter Honda and their CB750 - pretty cool!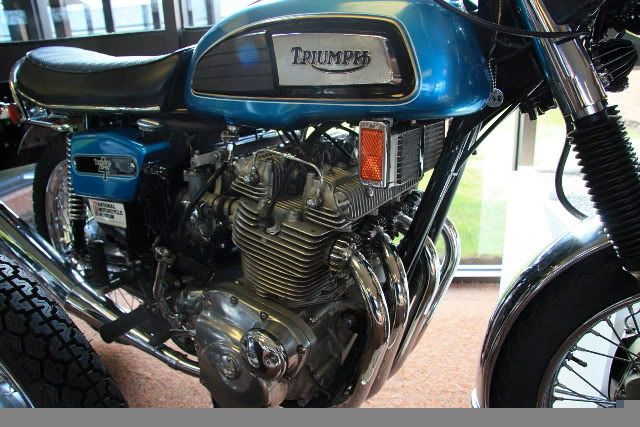 Dick