Discussion Starter
·
#1
·
Hello Rats,
Been wanting a daytona for years, rode lots of dirt bikes and enduros when i was younger, got my first speeding ticket at 14 going downhill on a kawasaki 100 at 60 mph (all she had), cop made me push it back up the hill and about 5 miles home while he idled along behind me. Had a little 500 back in college but sold it my last semester to finish out. Had a nice little a4 ultrasport with full coilovers, intercooler, differentials, stage V clutch, 30 series turbo etc. 100k miles and not a scratch on her until some drunk busted me with a pit manuever and kept going. i spun out about 70 and hit the center divider.
I rode a daytona over in Greece this past summer and just really fell in love with it. After my audi was totalled it seemed like the perfect time to pick one up.
I always wanted a red 675 even though i loathe red cars. They had a red demo with 24 miles on it but it turned out to be an 09 which i wasnt aware of. Plus they wanted $9400 for it after freight/prep. I went in on memorial weekend when they were real slow. I was sitting on the SE after they wheeled it outside to see the paint in the sun. damn salesman, that pearl paint is beautiful. I said, $10 even for the SE. He flatly refused. I asked for his manager and put the cash on the gas tank of the bike. She obliged
Plus i love the SE instrument cluster. those programmable LEDs are sweet.
Anyway, ive really been enjoying her. I named her Angel per one of my friends from Greece. When i sent her a pic of the bike she said in her broken english "what angel is this?"
I installed a full GB slider kit last week and frame sliders from British customs. They are very beefy, i like them better than the GSGs. Had some customer service issues but they have assured me it will be resolved.
Ive ordered watsens design flush mount turn signals, fender elim and integrated tail light. Enjoy the pics!
First, my beloved audi before she met her death.
On to the Daytona!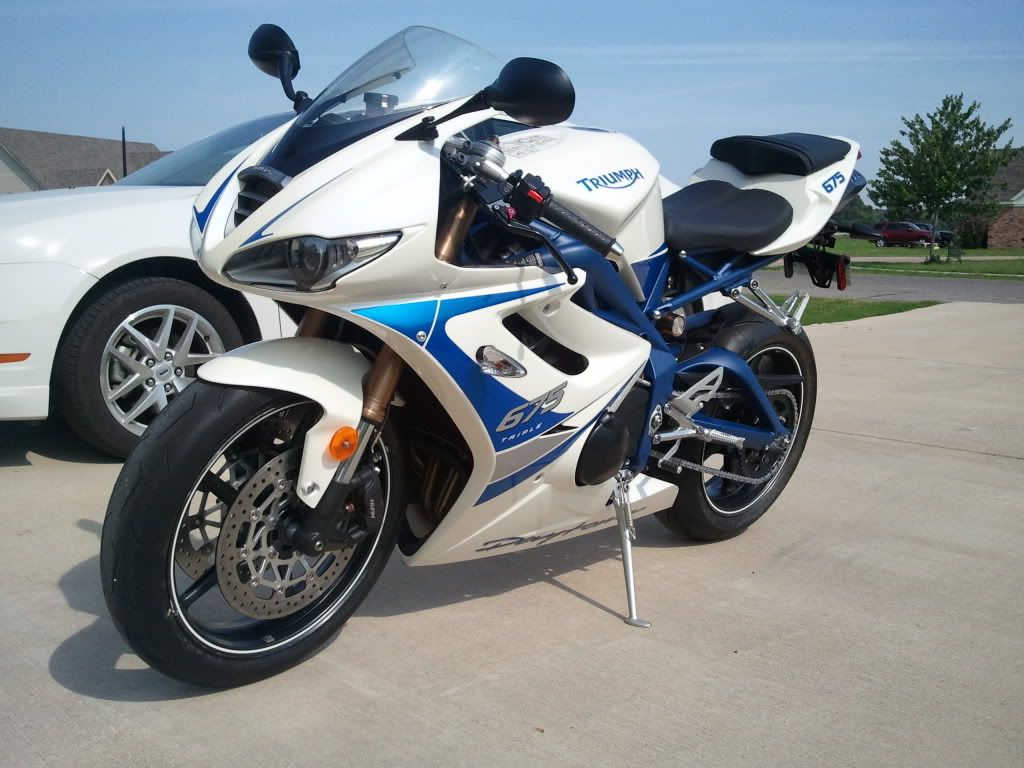 trying to catch the pearl is rather difficult. if you havent seen it, try to check it out at the dealer in the sun, amazing.
Mmmm carbon fiber goodness.