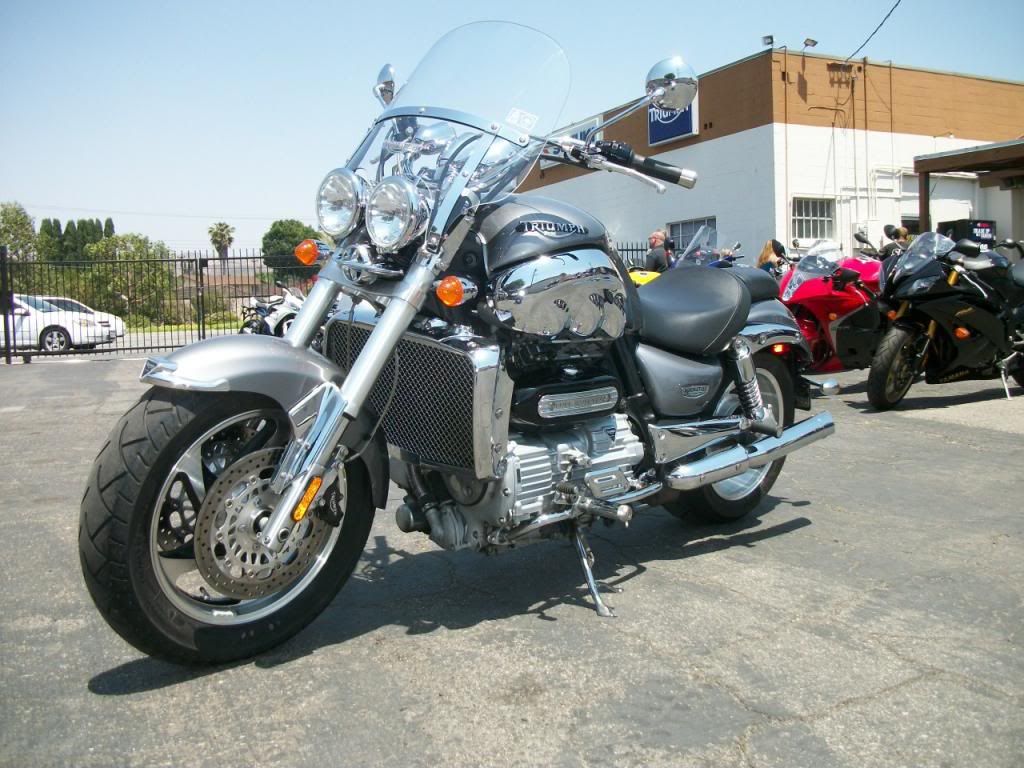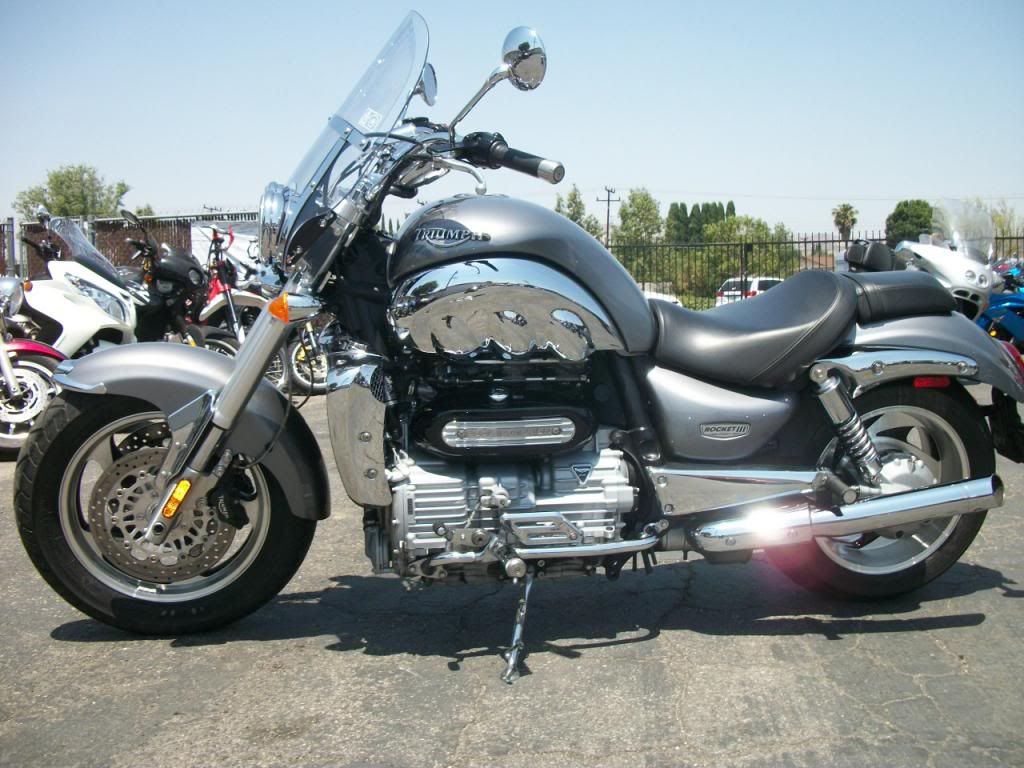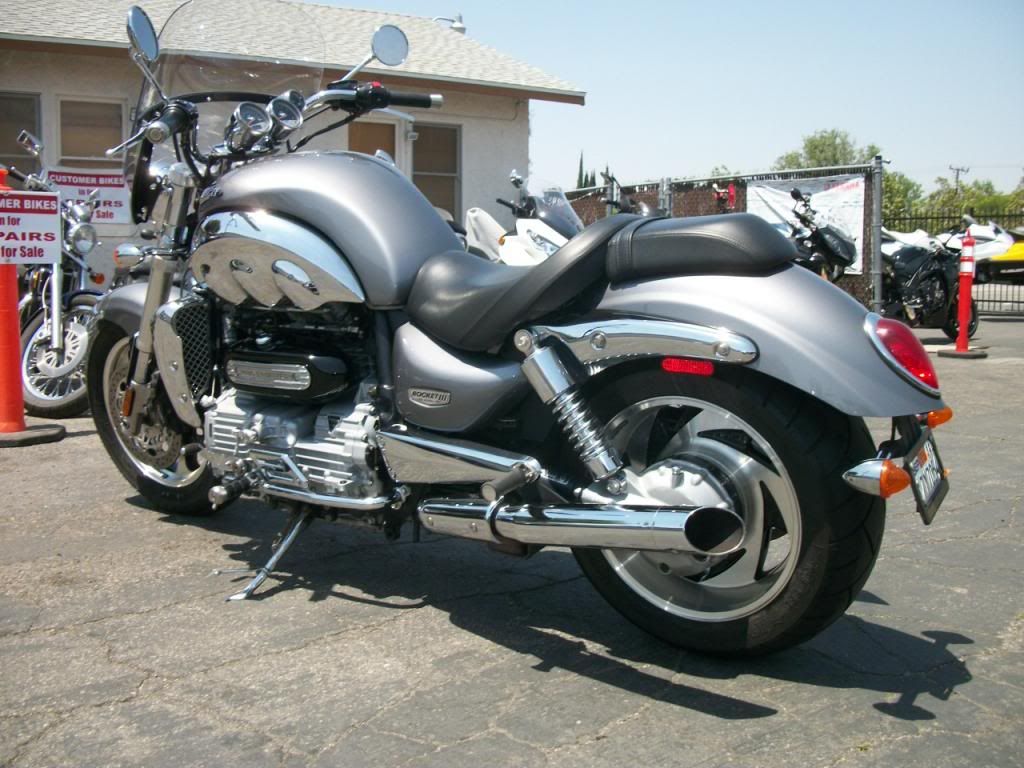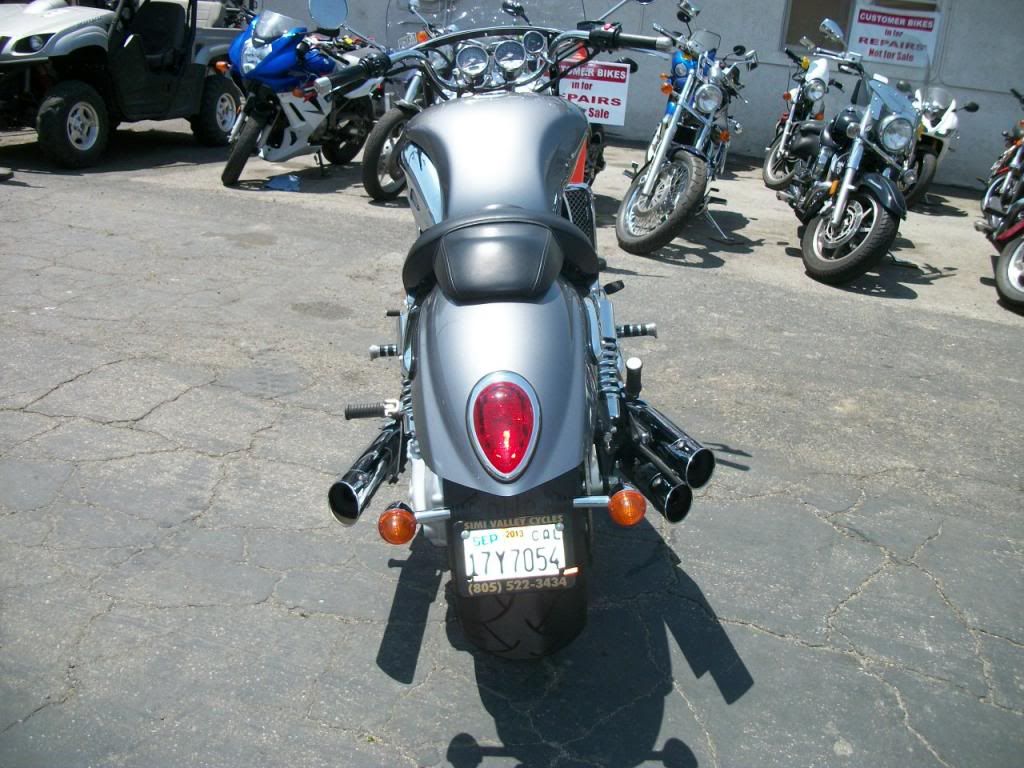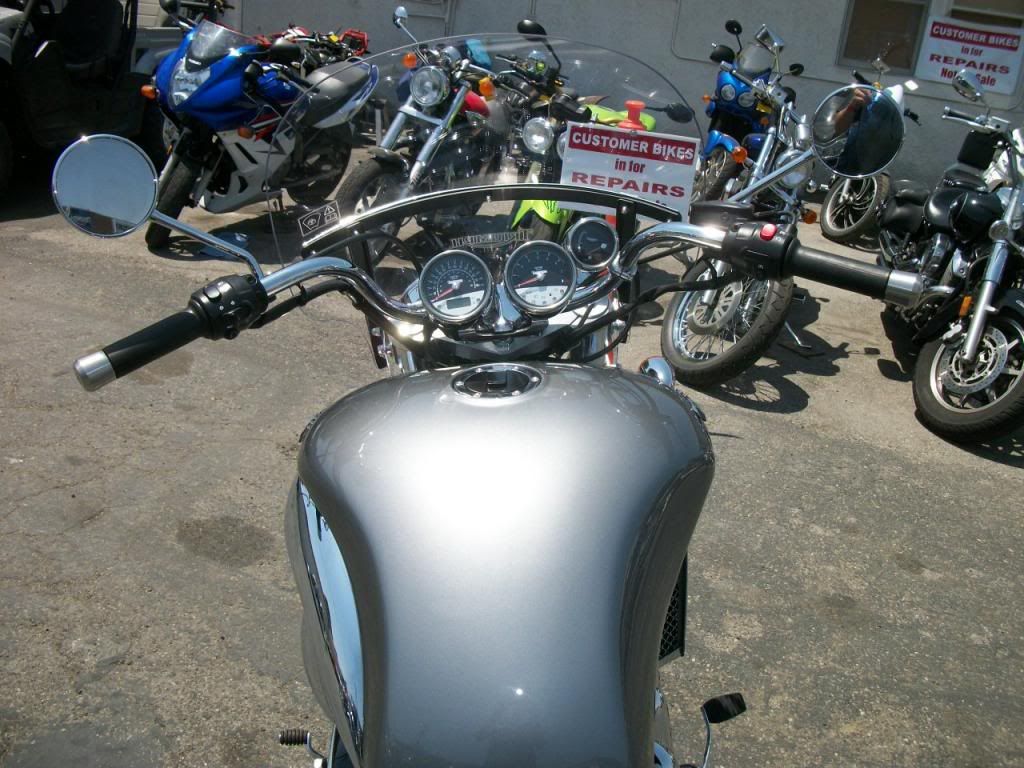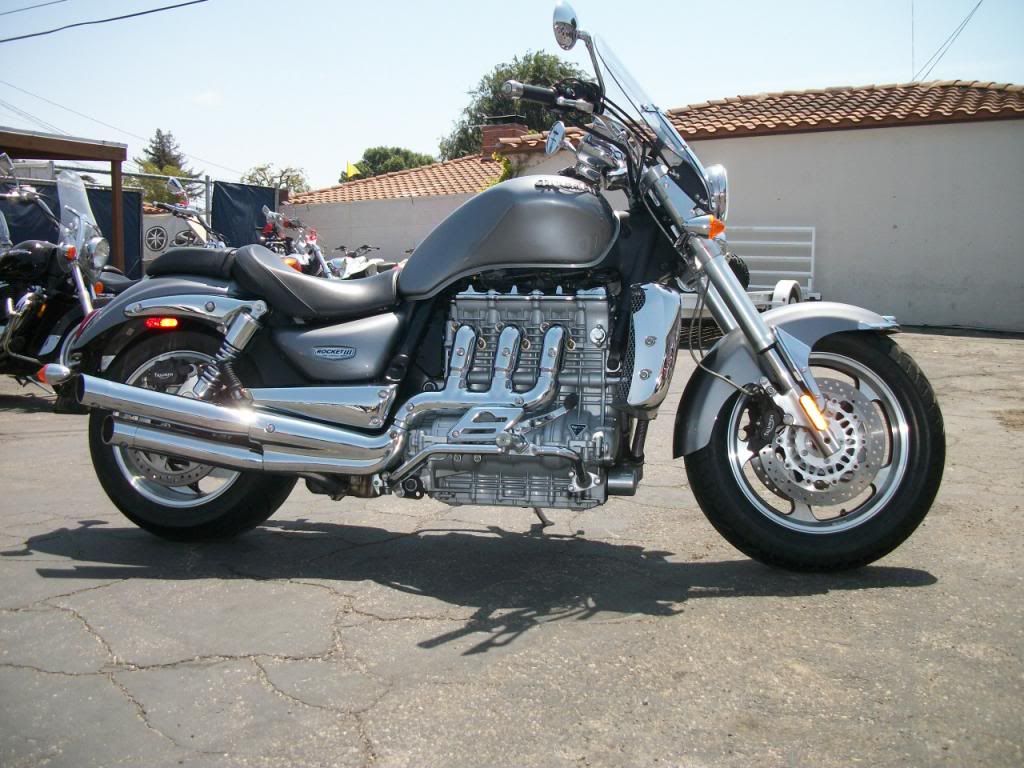 For sale $7299.00 8400 miles.
Just a few short years ago a cruiser with the sheer performance of the Rocket III would have been an impossible daydream, an engineer's 'what if. . . The Rocket III is a whirling, mechanized cyclone of power. Its three fuel-injected cylinders displace a monstrous 2,294cc and pump out 147lb-ft of torque. That amazing output is fed to the giant 240-section rear tire via a five-speed gearbox and shaft drive, while the massively strong steel frame, upside-down forks and Daytona 955i spec four-piston brake calipers elementally contain the Rocket III's potential.
But the Rocket III is in possession of fine balance. Of course it demands respect on all levels but it remains a truly useable machine, and will tour highways, cruise streets and hustle turns with effortless ability. The Rocket III may be the largest capacity production motorcycle in the world but it's designed to be ridden.
True individuality is rare and the Rocket III has forever defined a complete generation of motorcycles. Everything about it is special. Its muscular performance, stunning looks, attention to detail and monumental presence are simply unique.