So I originally was using my welcome/introduction thread in the new member's section as sort of a build/progression thread for my '14 mag wheel as I tried to add a few cafe touches and build it up. The thread got a little long there so I'm going to move it over here.
So I picked up the bike in early December of '15, it was a leftover '14 that was still in the crate at the dealership. This is my first bike, had been itching to get a triumph after falling in love with one at a local dealership a few years back when I had my Yamaha scooter, and combined with my love to turn wrenches and have a little fun, it seemed perfect place to start a build.
Within a week of having the bike, I went and ordered a set of Dime City Cycles clubman bars And a set of grips to match my bmx bike. Was torn between these and going all in with clip ons but so far I'm pretty happy and know I can switch up later if I want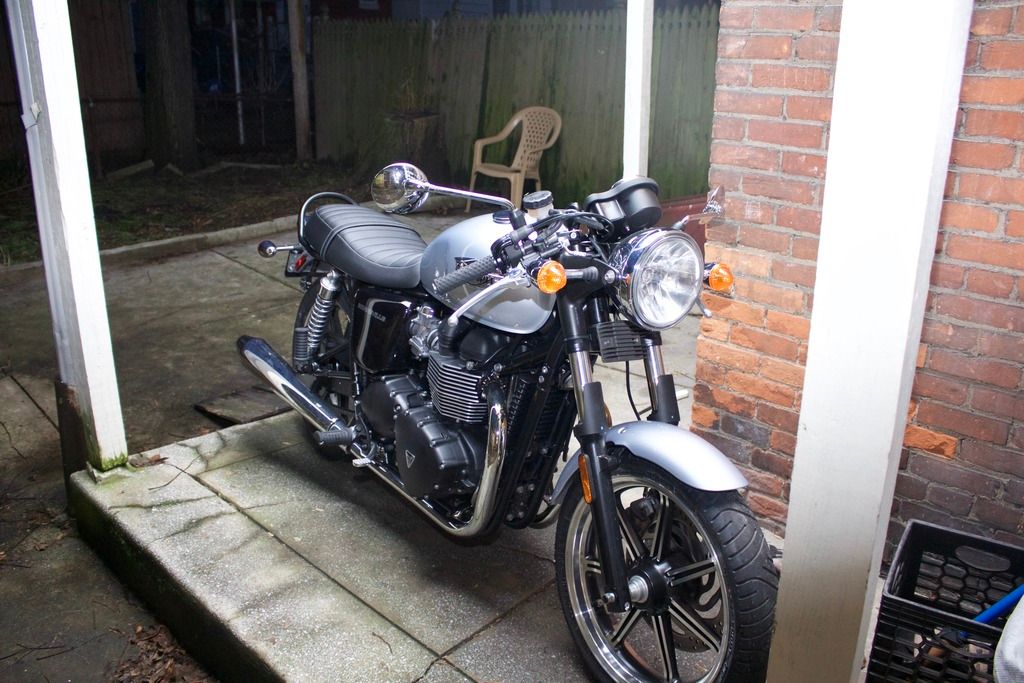 Next up, I came across a thruxton fairing on eBay for a good price. Wasn't looking for white, but the color didn't matter and a quick rattle can job later I had a black fairing/fly screen.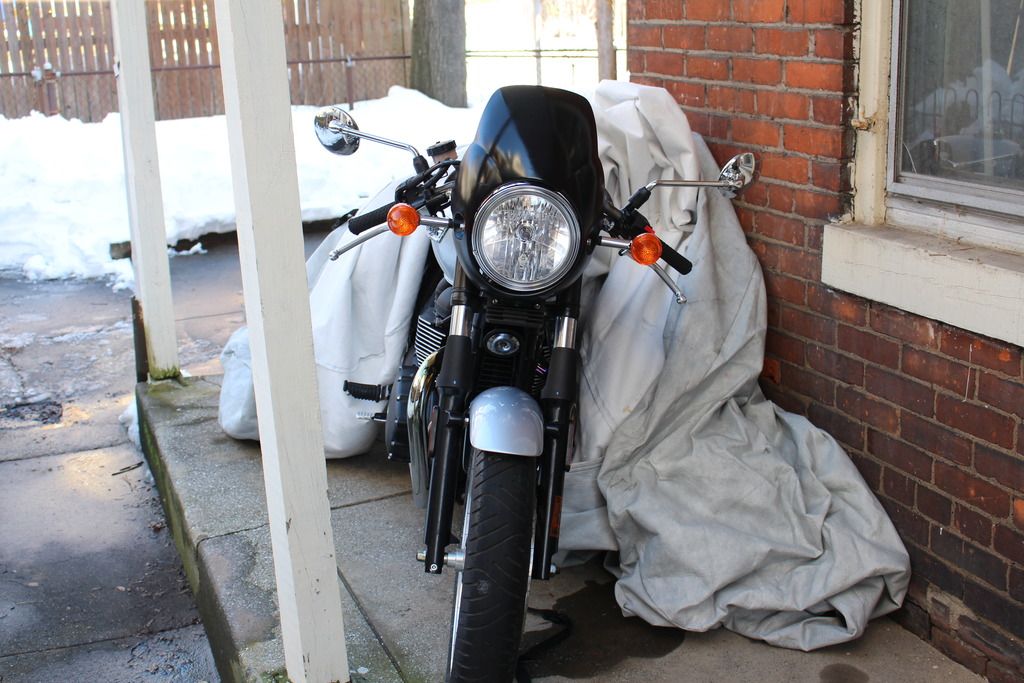 Next up, I kinda strayed from my initial cafe plan and ordered some storage. I had been using the bike to commute to work and carrying a bag was getting old, plus I was looking for something to keep my camera in so I have it when I go on cruises. An ammo can kit from Blood Brothers inc worked well for me. Sometimes function has to come before form, since I ride it all the time.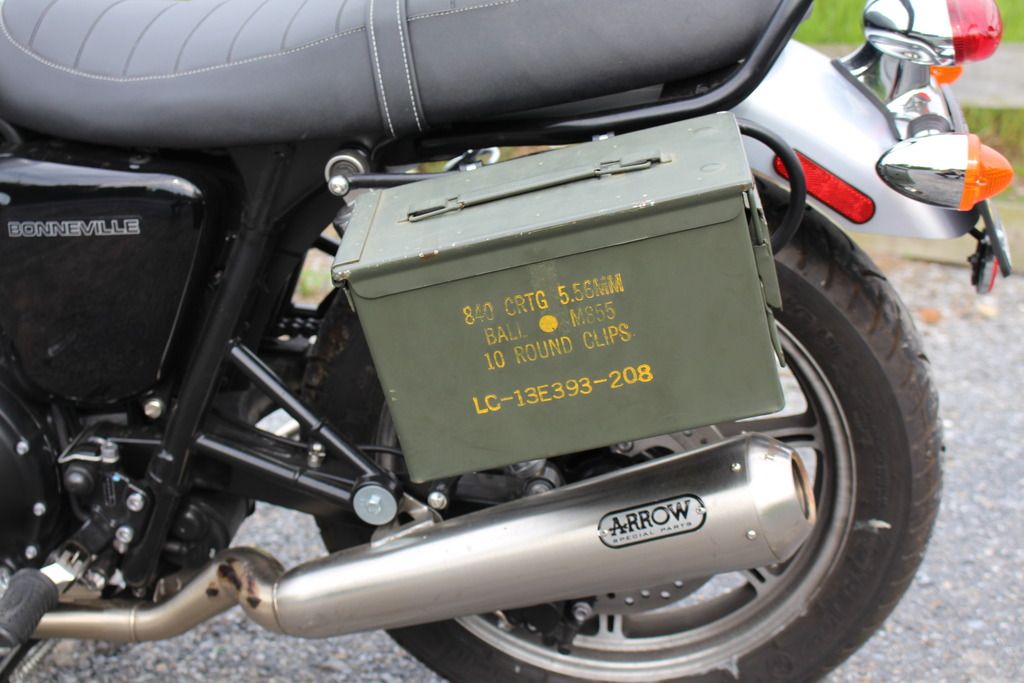 Next little thing was to ditch the rear passenger pegs. I don't ever really want to ride two up, doesn't appeal to me, but I didn't want to pay the ridiculous price for the kits that are out there, so I went to a hardware store, picked up some bolts, nuts and washers, and ditched the pegs for less than $5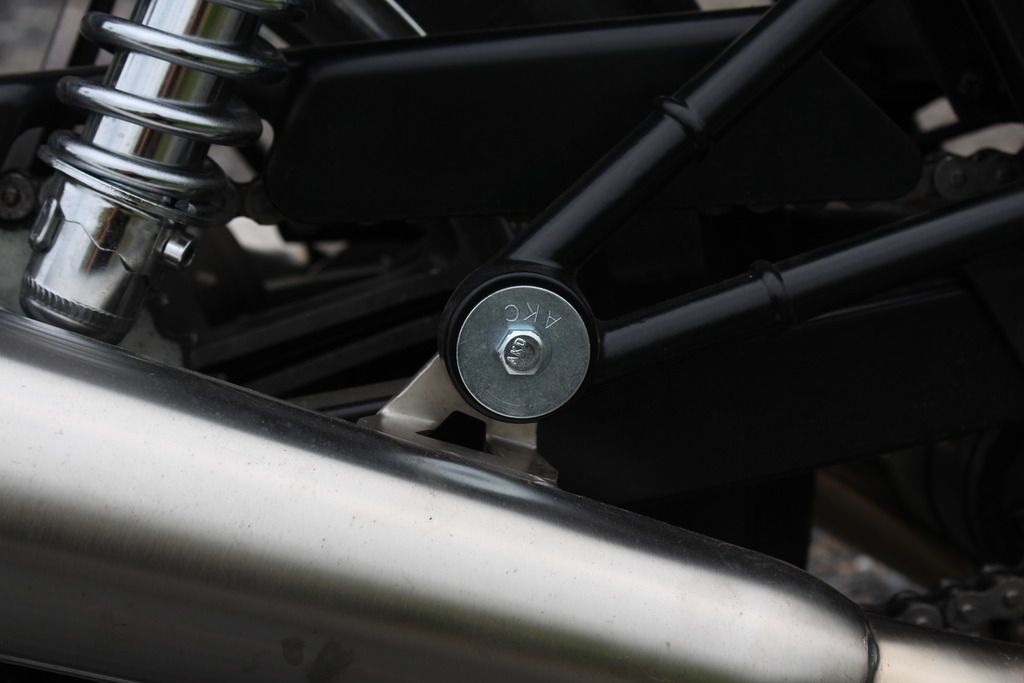 After that, and keeping with the cheap route, I wanted to relocate my turn signals, so I ordered a thruxton bracket from the local dealership for about $9 I think. There was a slight fitment issue, there were mounting tabs or spacers where the rectifier would go, so I had to cut them off, then it mounted up fine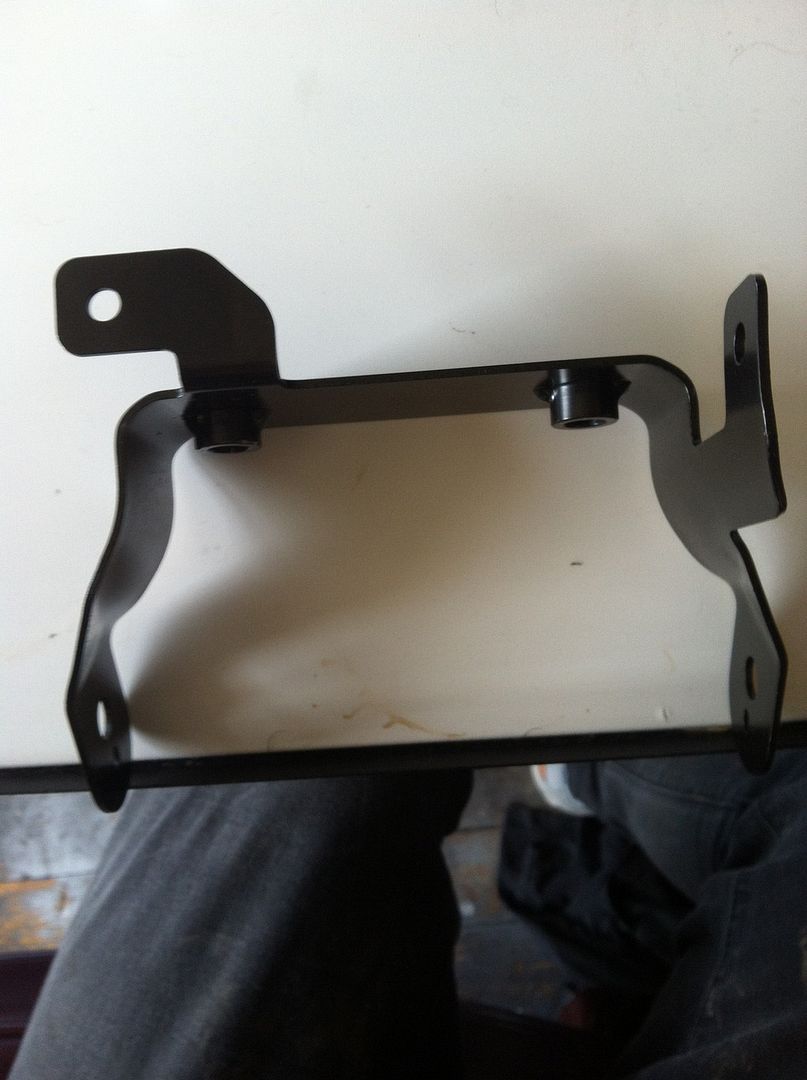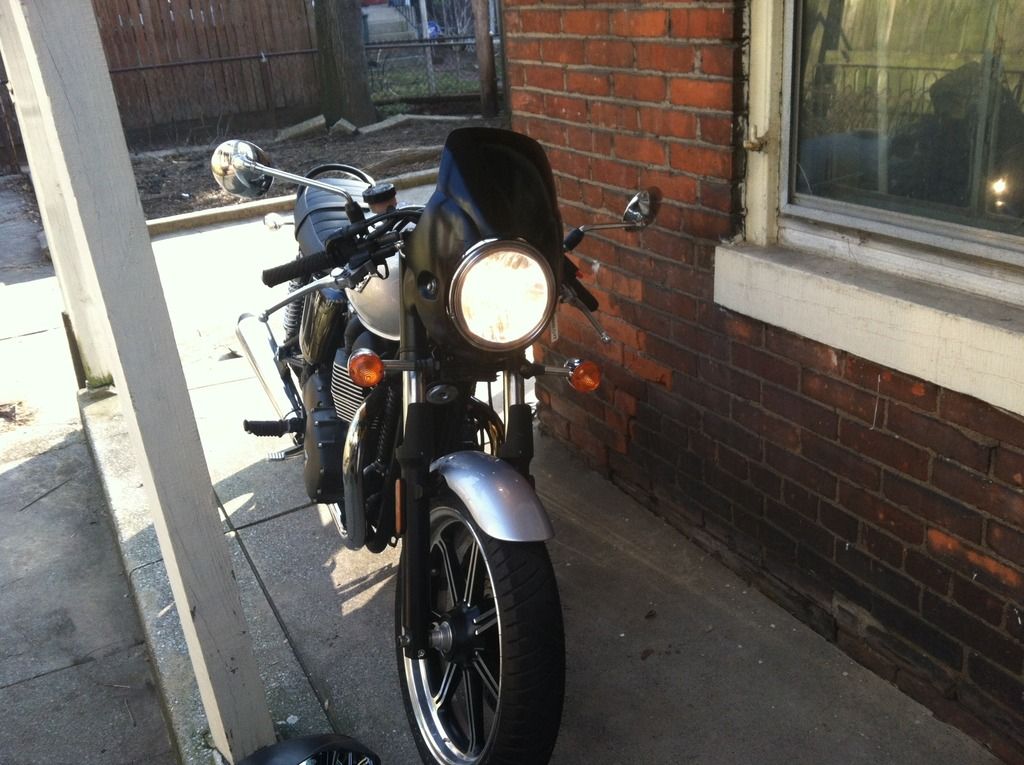 And after that, came one of, if not the biggest planned part. Picked up and arrow 2-2 exhaust. After a relatively easy install, and a quick tune from the dealer (lined up nicely with my first service) the bike sounds and runs like a dream. No regrets on that purchase at all.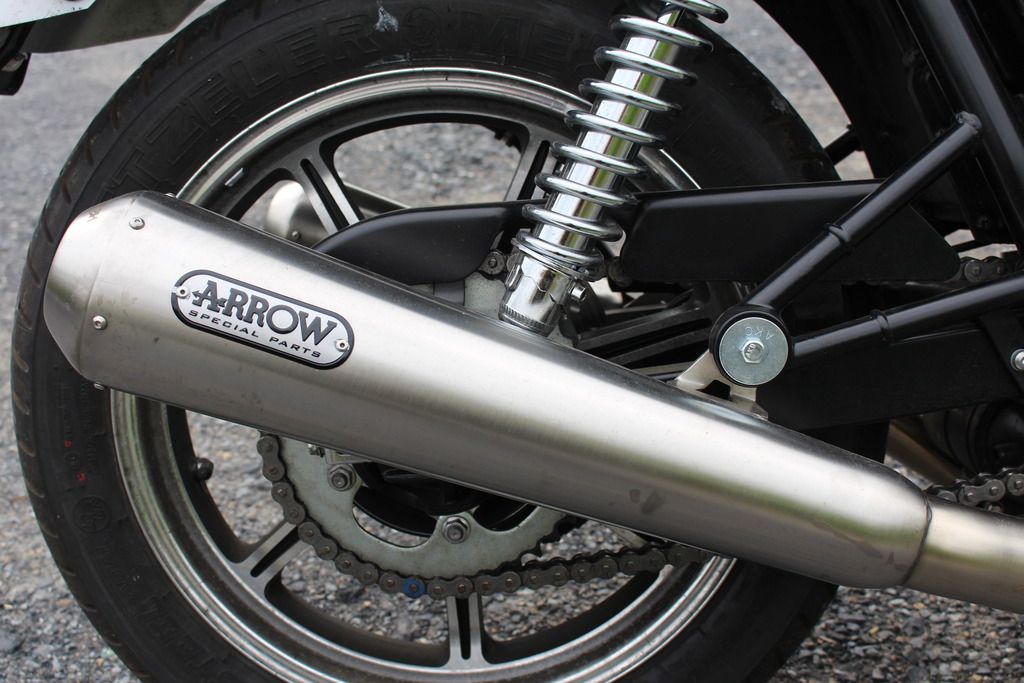 And bringing it up to date, I installed a couple folding bar end mirrors from DCC yesterday, finally ditching the Mickey Mouse looking ones that I had. Looks wise, probably one of the biggest improvements I've done. Really cleaned it up and had the added bonus of making it easier to park in my back yard/make it through my gate.